Crypto market overview 10.5. | Day H in 2 days.
3 min read
Altcoins don't respond, why is that, and when will they attack again?
Welcome to our crypto market overview today.
In today's crypto market overview, we will look at how altcoins are doing in 2020 and what percentage appreciation they are achieving. Most altcoins in 2020 are in lower percentage appreciation than Bitcoin. But why is that so? And when will we grow?
Yesterday, we reached a marketcap value of $ 266 billion ($ -3 billion in 1D), a drop of $ 40 billion from high 2020 and we are slowly withdrawing. This week we are recording a low of USD 240 billion and a high of USD 269 billion. Bitcoin dominance is declining and is now at 67.2%.
The best growth yesterday was:

ABBC Coin (ABBC) $0,190774 USD (11,72%)

Neo (NEO) $11,20 USD (10,30%)

Crypterium (CRPT) $0,478710 USD (10,18%)

Ren (REN) $0,076724 USD (9,93%)

DigiByte (DGB) $0,022809 USD (7,34%)
The biggest drop was recorded:

Ripio Credit Network (RCN) $0,090808 USD (-15,00%)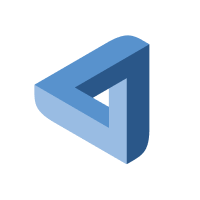 MaidSafeCoin (MAID) $0,108305 USD (-7,52%)

Decentraland (MANA) $0,038023 USD (-6,45%)
All data is provided from coinmarketcap.com
World markets overview yeterday
SP500: +1,69 %. NASDAQ: +1,30 %. GOLD: -0,84 %. DOW J.: +1,91 %.
Crypto total market cap
This week we are recording a low of USD 240 billion and a high of USD 269 billion. So we see more than a 10% increase in the entire market. Of course, the whole cryptocurrency market is significantly helped by Bitcoin. This is also due to its high dominance, which reached up to 68% this week. During this week, Bitcoin showed an appreciation for 2020 of up to 45%. However, the problem occurs with most altcoins, where growth is greatly attenuated.
The main reason why altcoins are currently stagnant (or growing only minimally) will be Bitcoin halving. All eyes are now fixed on the halving, and speculation is over the value that Bitcoin can achieve. However, we are afraid that by reaching USD 10,000, investors have met their target and the amount will not go until halving. After halving, altcoins could also show up and start to gain more growth after Bitcoin's capital could start to spill over into altcoins. For yesterday and today, we see a decline in Bitcoin dominance. But the problem could be the fall of Bitcoin and then we could watch the fall on altcoins. The market now urgently needs to calm down and maintain $ 9,000 apiece until BTC halving.
A possible cause of stagnation of altcoins can also be a decrease in information. During this year 2020, we receive a lot of information about Bitcoin, but there is not much talk about altcoins. Ethereum has its fundament regarding ETH 2.0, so it doesn't apply to it and we currently see a 60% appreciation for 2020 on it. However, Litecoin is losing quite a lot, which is at 18.7% appreciation in 2020. Ripple shows an appreciation of 13 percent, NEO 4.25%, NEM 31%, IOTA 17% and BNB 30%. As you can see, most altcoins are at lower percentages for 2020 than Bitcoin. But there are also such coins that thrive in the top 20 capitalization, such as the already mentioned Ethereum 60%, XLM 62.4%, LINK 113%, ADA 53% and such a DASH shows an appreciation of 95%.
Overview of coins from top capitalization yesterday:

Bitcoin (BTC) $9 741,27 USD (-2,29%)

Bitcoin Cash (BCH) $269,37 USD (3,26%)
Current price
[crypto coins="BTC,BCH" columns="2″]