Crypto Market Summary: Week of July 5
1 min read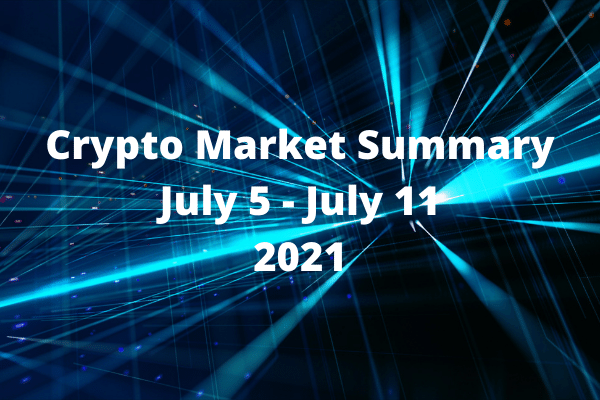 Last Week Recap
The general crypto market continued in its range bound trade. However, for the first time, the crypto market did not see a pullback over the weekend. We are not sure if this marks the end of the intense selling. But, there are definitely accumulation by long term investors.
ETH showed strong bullish signal as can be seen by the price-action. Theta mainnet 3.0 was launched without much fanfare – a classic example of sell on news.
For this coming week:
We expect ETH and some top blockchain projects to gain renewed interest.
We continue to monitor the SEC vs XRP lawsuit.
Entering into July, and with more BTC miners coming online in the USA, we expect a better decentralisation theme. This has improved macro fundamentals for BTC.
Market should be continuing its trading within a tight band.
For the risk-averse, we recommend staying by the side and wait for confirmation of a bullish trend to form.
Keep a lookout for: SOL, ADA, UNI
As usual, trade with care. Trade with what you can afford to lose.
The post Crypto Market Summary: Week of July 5 appeared first on SuperCryptoNews.