Deadmau5 Livestream Kicks Off Audius Launch Event
2 min read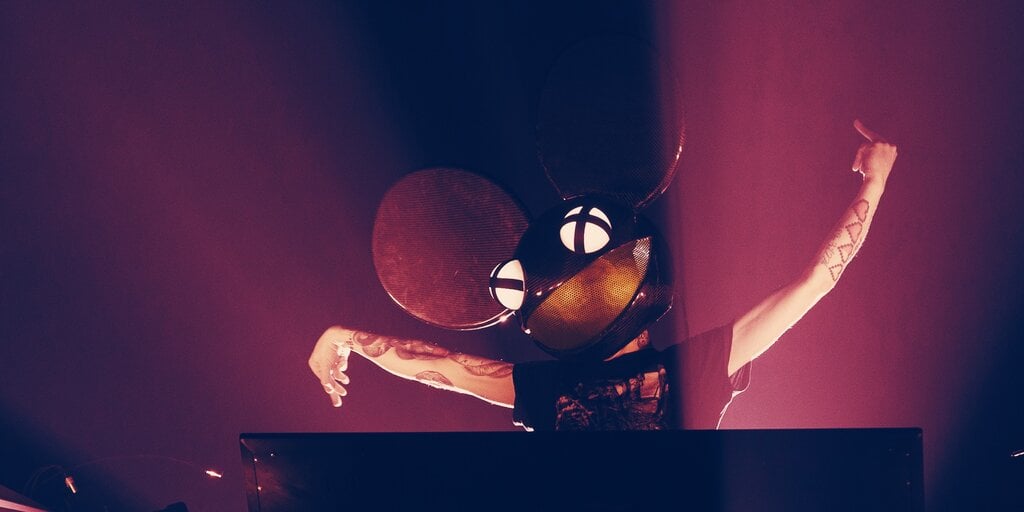 Move over Spotify, music streaming is getting decentralized. 
Music streaming and sharing protocol Audius is ready to launch its mainnet, and just received £1.25 million in funding from Binance Labs, the venture arm of the world's largest cryptocurrency exchange by volume.
It's set to mark the occasion in style, with a  concert by progressive house artist deadmau5. Live-streamed, of course, this being the age of coronavirus.
Streaming services made up over 80% of revenue for recorded music in the first half of 2020. But just a fraction of that revenue goes to the artists. 
DEAR OLD MUSIC INDUSTRY,

YOUR TIME IS UP.

THE FUTURE BEGINS FRIDAY.

WΞLCOMΞ TO MAINNΞT.

RSVP: https://t.co/GGWKj1CSrg

ADD TO YOUR DISPLAY NAME IF YOU'RE COMING pic.twitter.com/9r1Jw6lNdu

— Audius Music (@AudiusProject) October 20, 2020
Web 3.0 initiatives want to rectify that, with direct transactions between listeners and creators, so that anyone can monetize, and stream content. The communities governed by consensus replace the middlemen who currently control the industry, and artists connect directly with fans.
Audius puts on a show
With that in mind, Audius has teamed up with top artists like deadmau5, 3LAU, and RAC.
The decentralized application (dapp) has onboarded over 40,000 artists and already has 750,000 active monthly users. 
At the center of its ecosystem is Audius's native token, AUDIO, which can be staked for security, as well as to access platform features and governance. Thus, users can help shape the development of the platform. 
"Audius and its approach to mainstream crypto adoption is among the strongest we've seen," said Wei Zhou, who heads up Binance Labs.
"Every time a user listens to something and is paying an artist, a percentage of that payment is dumped into a pool that is then distributed to stakers of the Audius token," said Audio CEO Roneil Rumburg, speaking to Decrypt last year. 
Audius posted month-over-month growth of 30%, and its mainnet launch puts the skates on this promising music-stream, blockchain venture. 
The project was founded in 2018 and has received $5 million in investment capital from VC firms General Catalyst, Lightspeed, and Pantera Capital.
And help from friends like deadmau5, of course.
An earlier version of this article incorrectly stated that Audius had signed 400,000 artists.