Dfinity takes Meta to court
2 min read
Swiss Web 3.0 company Dfinity has sued Meta (formerly Facebook) for trademark infringement in US District Court. The reason for this is the loop logo, which Meta has been using as a trademark since October last year. Meta's intertwined M looks very similar to Dfinity's infinity symbol. In both logos, the horizontal number eight can be clearly seen (the infinity symbol).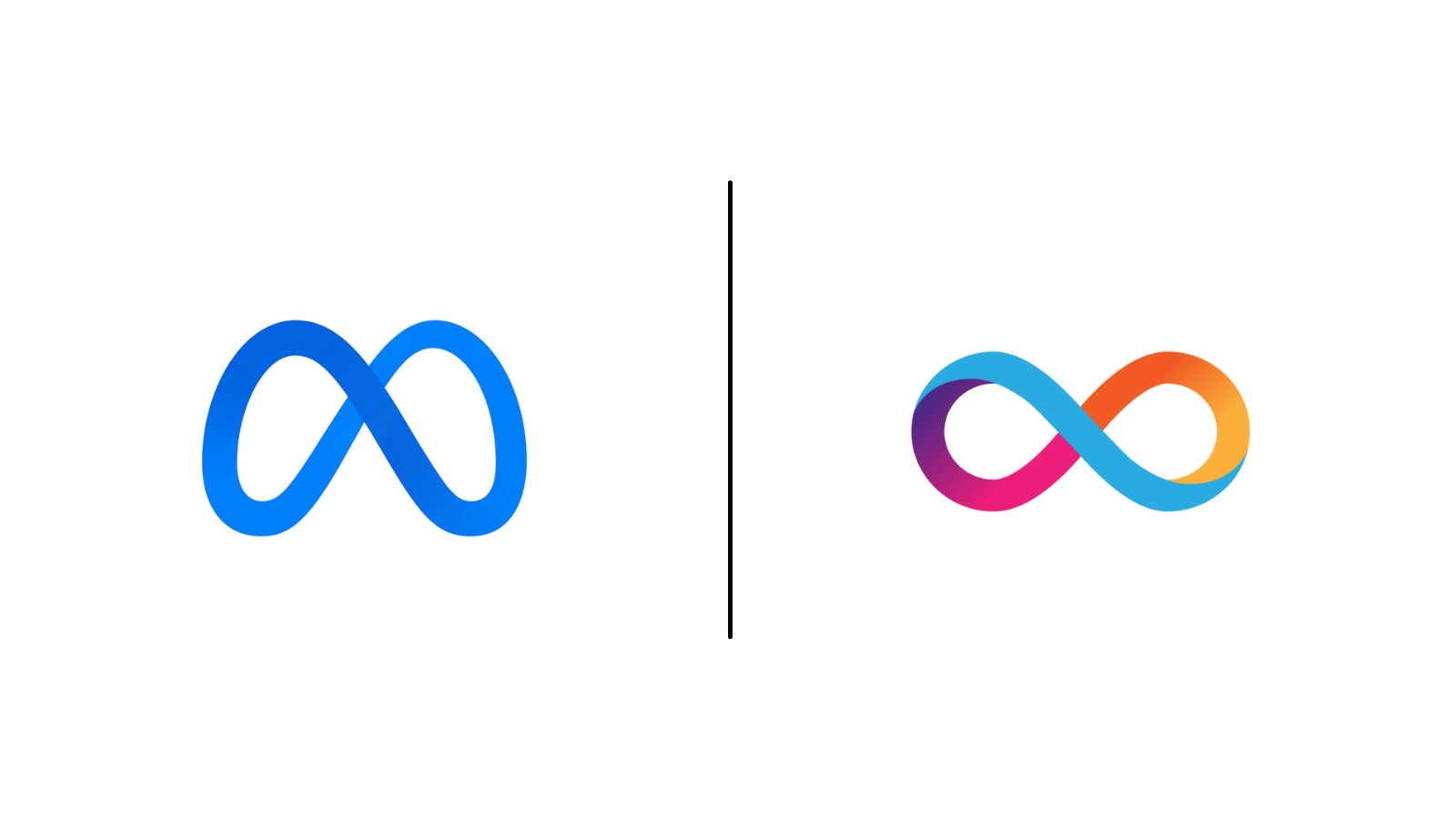 In the on April 29th filed lawsuit explains Dfinity:
Meta and Dfinity are trying to attract the same users, those who are looking for an innovative and different user experience, created by users for users.

Dfinity lawsuit
The two companies are now meeting in court to resolve the issue.
Mark Zuckerberg's corporate foray into the Metaverse threatens Dfinity's brand, Web 3.0 entrepreneurs say. Because Meta also wants to enable Web 3.0 technologies and the integration of NFTs. The problem with this is that meta is a lot bigger and more powerful. The Meta brand is $545.67 billion and employs over 70,000 people, a true Goliath.
Dfinity, on the other hand, is a small non-profit organization that runs the so-called internet computers developed a public blockchain network platform based on the Internet Computer Protocol (ICP). According to Dfinity, it currently employs around 250 people. The Swiss company has raised $195 million in funding over four years. The goal is to create a decentralized blockchain that will overturn traditional cloud computing that requires centralized servers owned by Amazon, Facebook (Meta) Google and Co.
Dfinity, on the other hand, doesn't pin its hopes on the Metaverse as much as Meta does. Only a handful of third-party applications have been developed with the Metaverse in mind, including games such as IC Gallery and MetaSports Basketball.
Meta is constantly fighting various charges. Above all, antitrust lawsuits and lawsuits relating to a lack of data protection. Only at the beginning of the year sued the Federal Trade Commission (FDC). The reason for this was the takeover of WhatsApp and Instagram. The FDC, which approved the purchase at the time, wants to split the tech giant back into several individual parts because it has too many users on the platforms who spend too much time with the Facebook Group's products. Meta seems too powerful in the eyes of the authorities.
How the fight David vs. Goliath ends is still unclear, because Meta is known to have good lawyers and the infinity symbol also existed long before Dfinity discovered it for itself.
Dfinity is still asking Meta to cede any profits resulting from the alleged trademark infringement. How much that is expressed in numbers, however, is difficult to prove. The fight remains exciting. Will the rock hit Meta in the head or will David miss his target?