Diamond Sold for $12 Million in Cryptocurrency
1 min read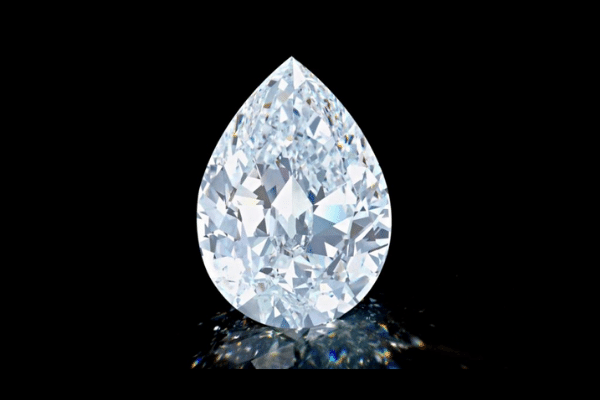 A 101.38-carat diamond placed on auction at Sotheby's was recently sold for $12.3 million in cryptocurrency — making this the most expensive jewelry paid entirely in cryptocurrency.
Named "The Key 10138", this pear-shaped diamond from Diacore was sold to an anonymous private collector on Friday. This was the second-largest pear-shaped diamond to ever be sold to the public.
Sotheby's has previously stated that it would accept payment in BTC or ETH for the diamond. The sale fetched less than the estimated amount of $15 million in the single-lot offering in Hong Kong.
The auction house said that it was the most expensive tangible object to be publicly offered for purchase with digital currency.
More auction houses are beginning to accept cryptocurrencies as viable mode of payment. An artwork by Banksy was offered at Phillips last month for ETH or BTC. Christie's started accepting crypto payment in ETH in March, with the most widely-known case being the $69.3 million sale of Beeple's "Everydays: the First 5,000 Days" artwork.
The post Diamond Sold for $12 Million in Cryptocurrency appeared first on SuperCryptoNews.