Eidoo sends out the Visa debit cards with 16% cashback
2 min read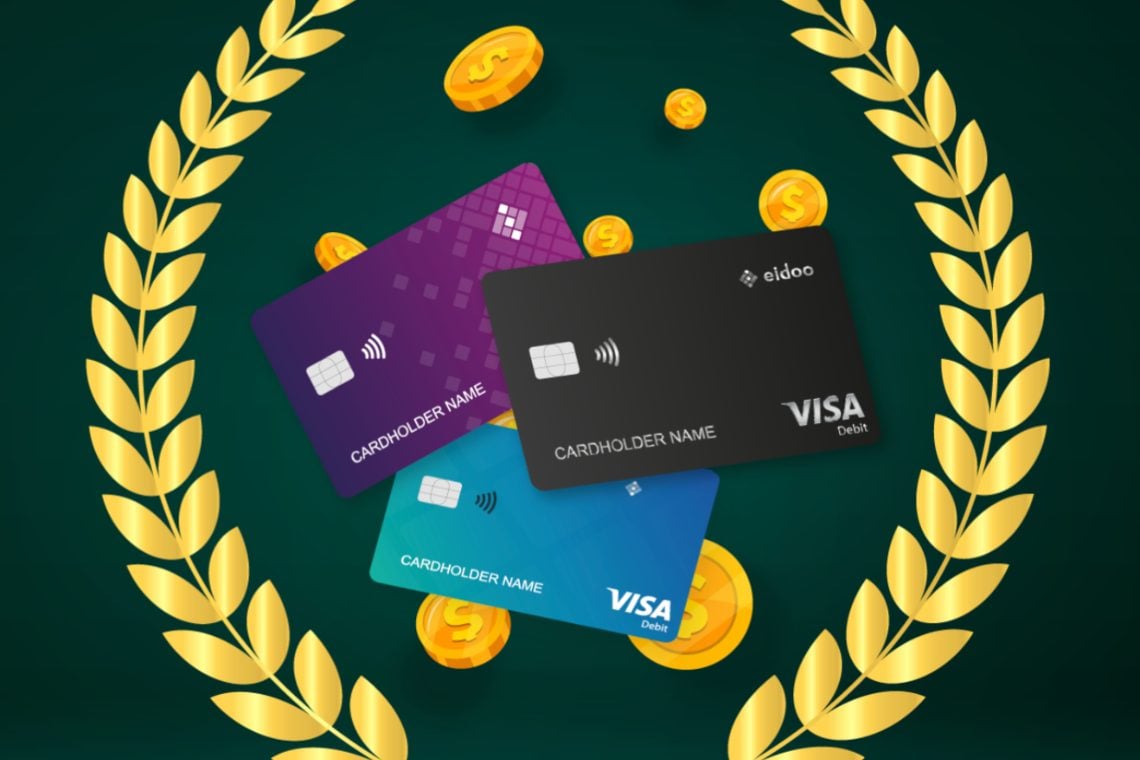 Eidoo has started shipping its Visa-based debit cards with attractive cashback percentages to applicants. 
The Eidoo card was introduced in June 2020 and now they are finally being sent out to those who requested them via the app.
With the Eidoo Card, users of Eidoo's non-custodial wallet will be able to transfer funds from the wallet to the card for use in ordinary shops, online, or to withdraw cash from ATMs. The special feature is the automatic conversion from crypto to fiat that can be done directly on the wallet, so that euros or British pounds can be quickly loaded directly into the card account. 
In this way, the funds always remain in the user's full control, and exchange transactions are very fast thanks to atomic swaps and smart contract-based stablecoins issued by the British financial company Moneyfold.
Eidoo Card types and cashback up to 16%.
There are 5 types of debit card that you can choose to order.
Basic card

Basic +

VIP card 

Vip card +

Black
Depending on the type you choose, you get different benefits, such as cashback of up to 16% in tokens. Obviously, once you have selected a type of Eidoo Card you can always upgrade and change it for more benefits.
In order to reserve cards, you need PNT tokens which will be burned or staked depending on the type of Eidoo card you want to order.
In addition to cashback, you can get discounts and free products and services, thanks to the partnerships Eidoo has established with companies such as Fast Private Jet.
For example, when you order the Black Card, you get free subscriptions to Spotify, Netflix, The Economist, Lastminute.com, Amazon Prime Video and much more.
Currently, more than 3000 cards have been ordered, according to figures revealed by Eidoo.
The post Eidoo sends out the Visa debit cards with 16% cashback appeared first on The Cryptonomist.