El Salvador has the third largest network of BTC ATM in the world
2 min read
The El Salvador government installed more than 200 BTC ATMs in September after adopting Bitcoin as legal tender. It now hosts the third largest network of crypto ATM after the United States and Canada, accounting for 70% of all cryptomats in South America.
El Salvador has the third largest network of BTC ATM in the world
According to data from the Coin ATM Radar website, El Salvador has surpassed the United Kingdom in the number of crypto ATMs after the current installation of 205 of ATMs in order to facilitate local transactions and the conversion of BTC to the US dollar.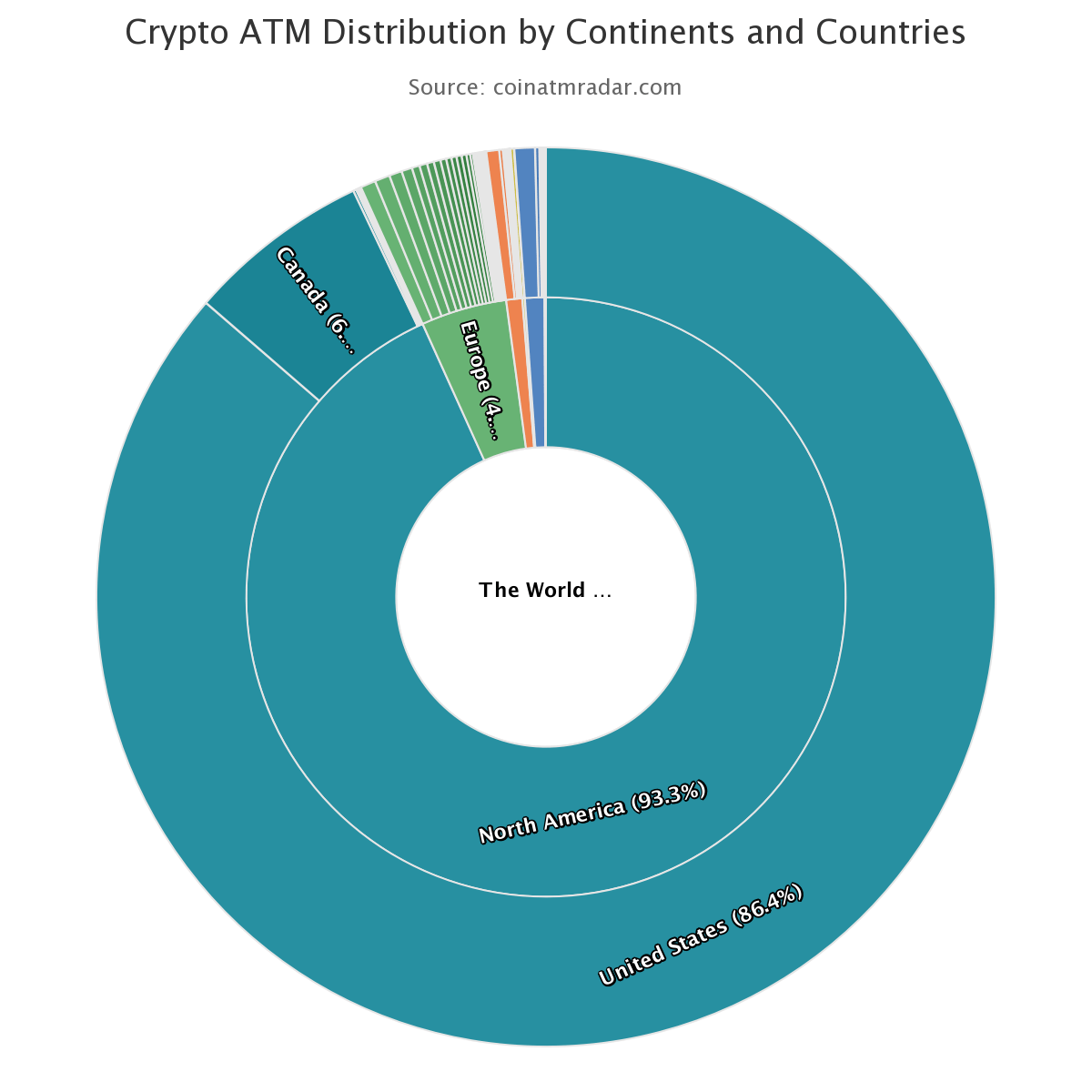 If we compare this with the data from August 16, it is clear that Salvador has successfully installed 201 Bitcoin machines in just one month. Previously, the country ranked 43rd on the list with only four functioning crypto ATMs.
President Nayib Bukele has previously said that the adoption of BTC will initially be supported by a network of 200 bitcoin ATM and 50 branches. The Salvadoran government has partnered with an internal cryptocurrency wallet provider named Chivo.
The number of crypto ATMs worldwide is at an all-time high of 27,664 active machines, and 2,790 new machines were added in September. The increase in the number of ATMs in El Salvador is in line with the recent presidential decree, which requires all businesses to accept payments in BTC. However, merchants have the option to convert BTC payments into dollars before collecting their profits.
An average of 63.7 crypto ATM are installed every day worldwide. Genesis coin remains the largest manufacturer with a market share of 40.7%, General Bytes and BitAccess represent 22.7% and 12.7% of the market.