ETH 2.0 contract exceeds 6 million ETH, data show that in Q1 and Q2 ETH surpassed BTC
2 min read
The data show that the ETH 2.0 deposit contract exceeded 6 million ETH this week. ETH has seen several declines recently and activity in DeFi has slowed compared to last summer. Despite declines this year, ETH surpassed BTC in both quarters.
The ETH 2.0 contract now locks 6 million ETH
The ETH network has been attracting a lot of attention lately deposit contract ETH 2.0 it now controls more than 6 million ETH and users are meanwhile preparing for the expected upgrade of EIP1559 and hard fork London. We recently informed you about three Ethereum testnets that have implemented a London upgrade, and if all goes well, a hard fork mainnet will follow.
Glassnode data show a recent decline in DeFi activity. "Despite declining volumes, the year-on-year growth in the monthly volume of DEX remains above 5600%. The volume consolidated around the daily level of $ 2 billion, with significant fluctuations during periods of increased volatility. "
Although Ethereum managed to make greater profits compared to other cryptocurrencies and recovered above $ 2,000, the analysis shows that the network has seen several declines. Lars Hoffmann of The Block recently went through Twitter shared some insights into Ethere's activity.
"As expected, most metrics fell," Hoffmann tweeted. "The dish for most metrics is broken. The total volume in the chain decreased by 46.6%. "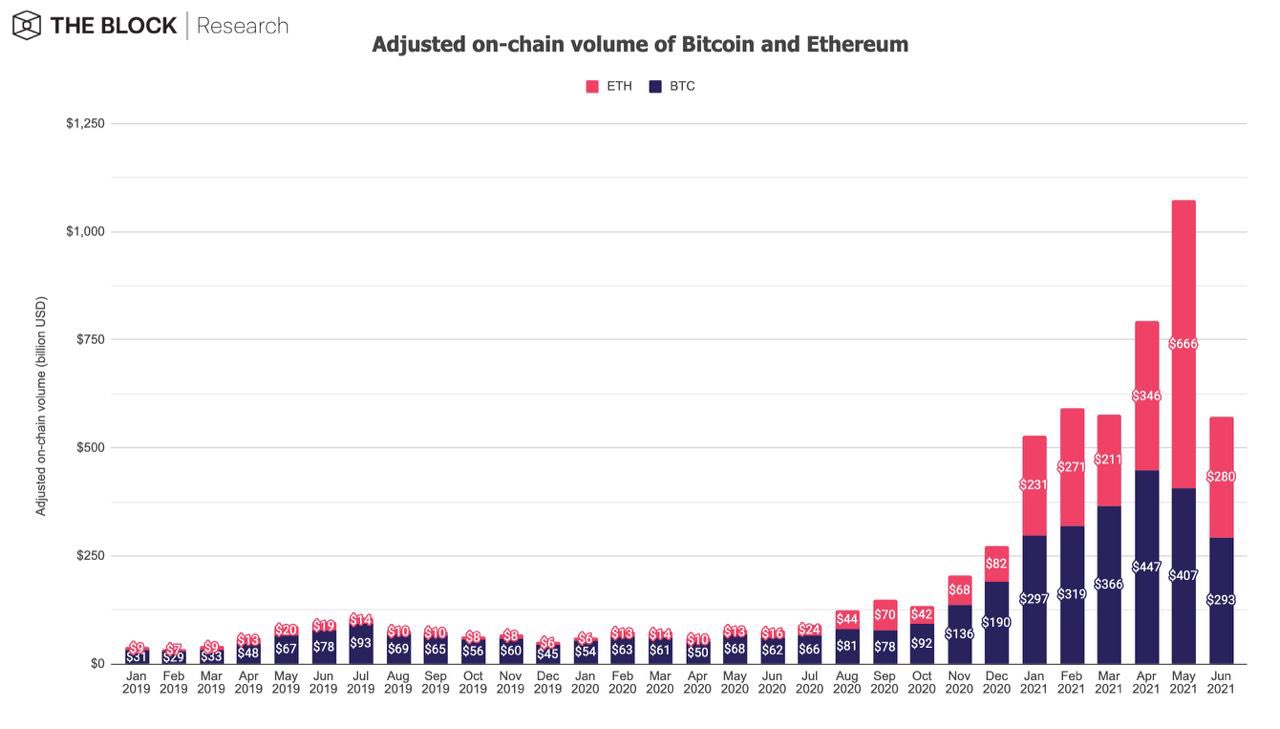 In terms of ETH futures, the volume fell 49.3% to $ 862 billion.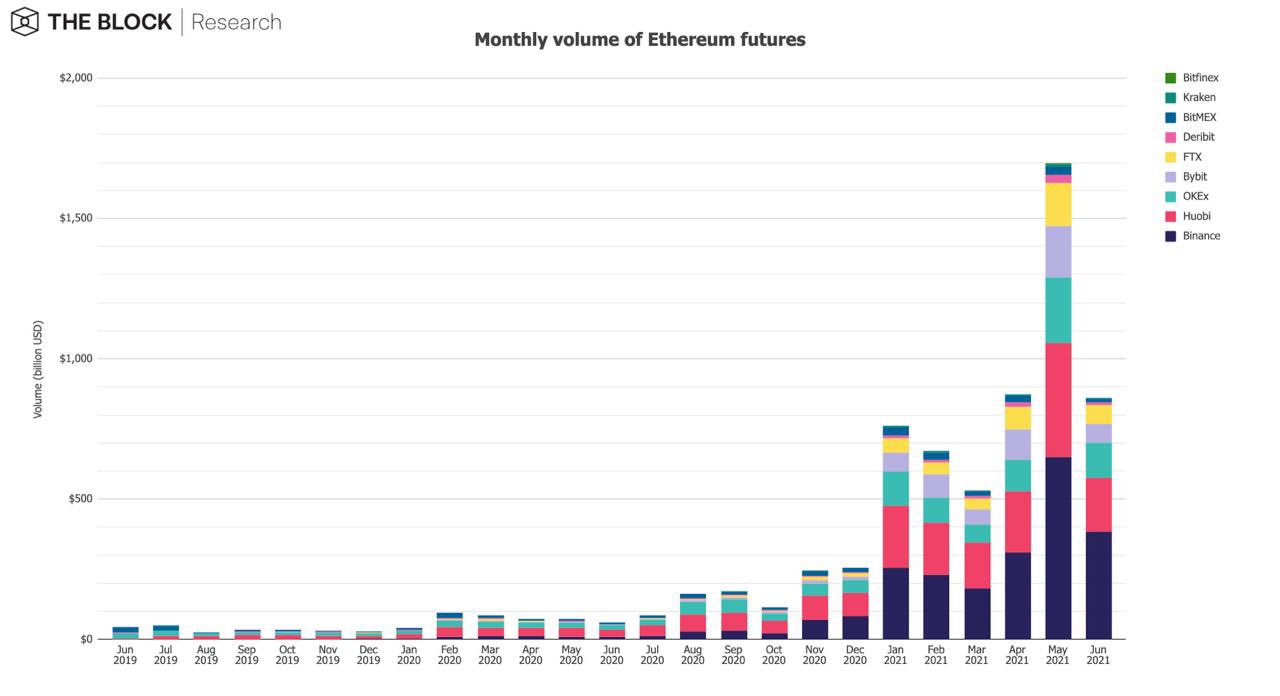 The volume of monthly ETH options fell 68.8% to $ 5.19 billion, but still higher than at any time in the first quarter.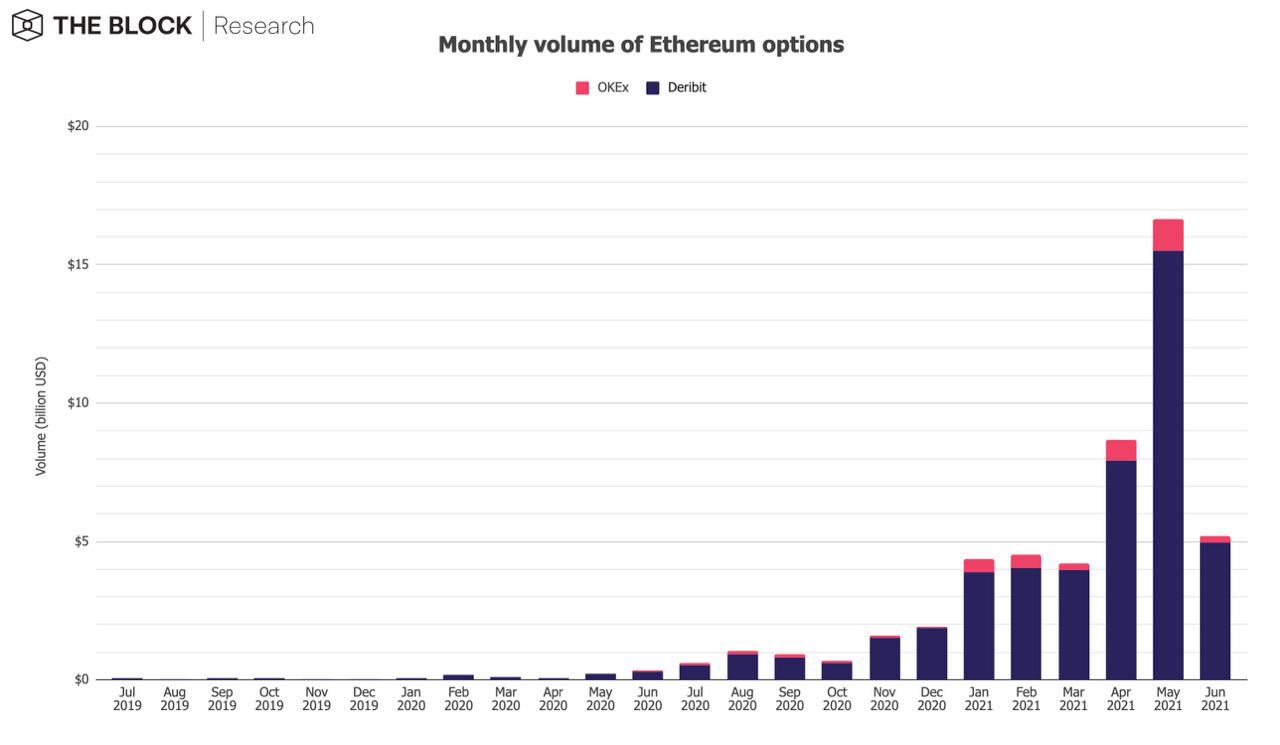 Active addresses and market metrics outperform BTC
In addition to a noticeable decline, there are positive ETH metrics. For example, the ETH offer on stock exchanges is the lowest since November 2018.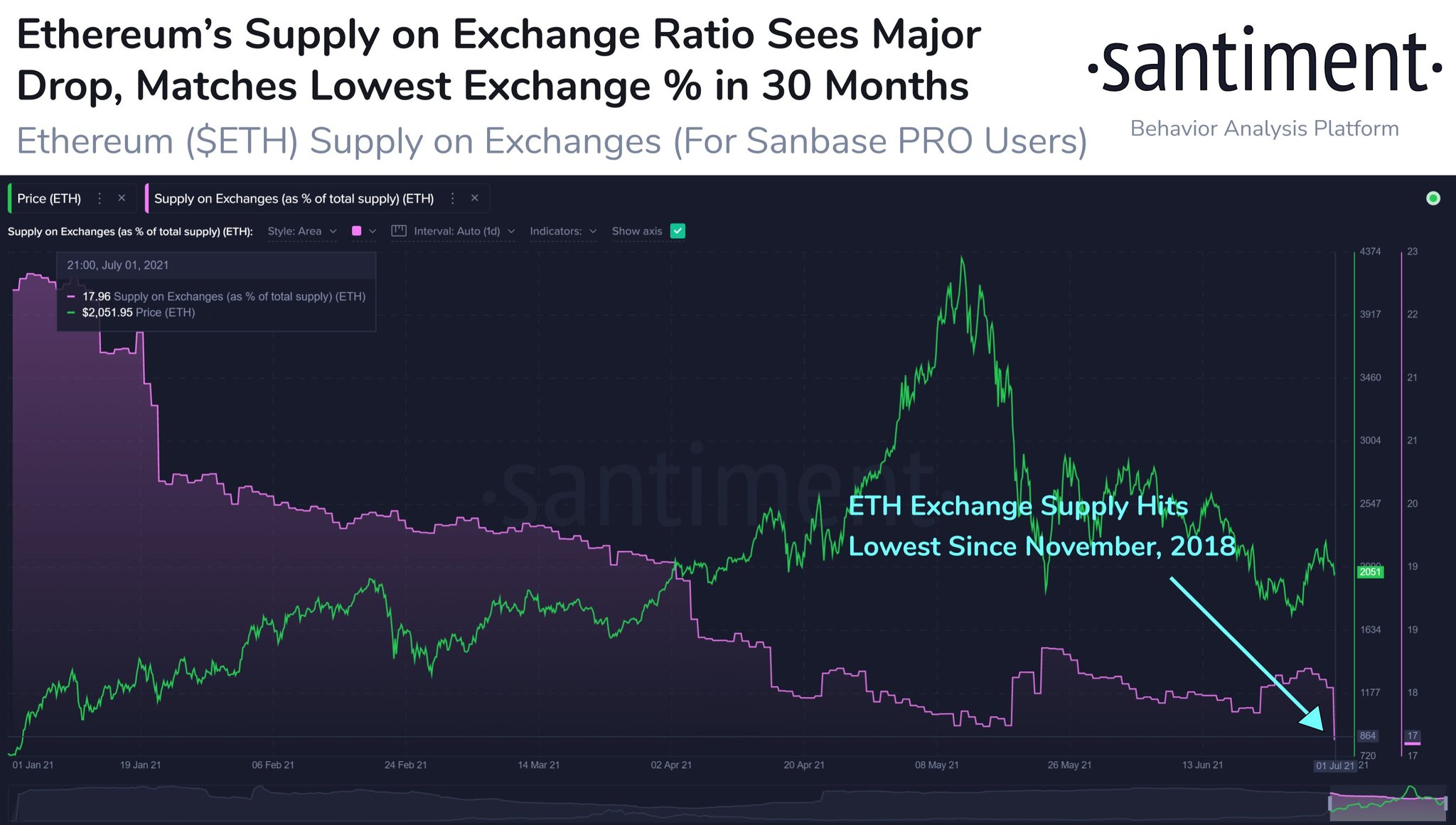 Glassnode states that transaction fees have also fallen sharply recently, returning to the level of DeFi's beginnings in the summer of 2020.
The latest data confirm that the ETH network had "200,000 more active addresses per day than BTC on Sunday, June 27th. It was only the third day since January 1, 2017, when there were more active addresses in ETH than BTC. "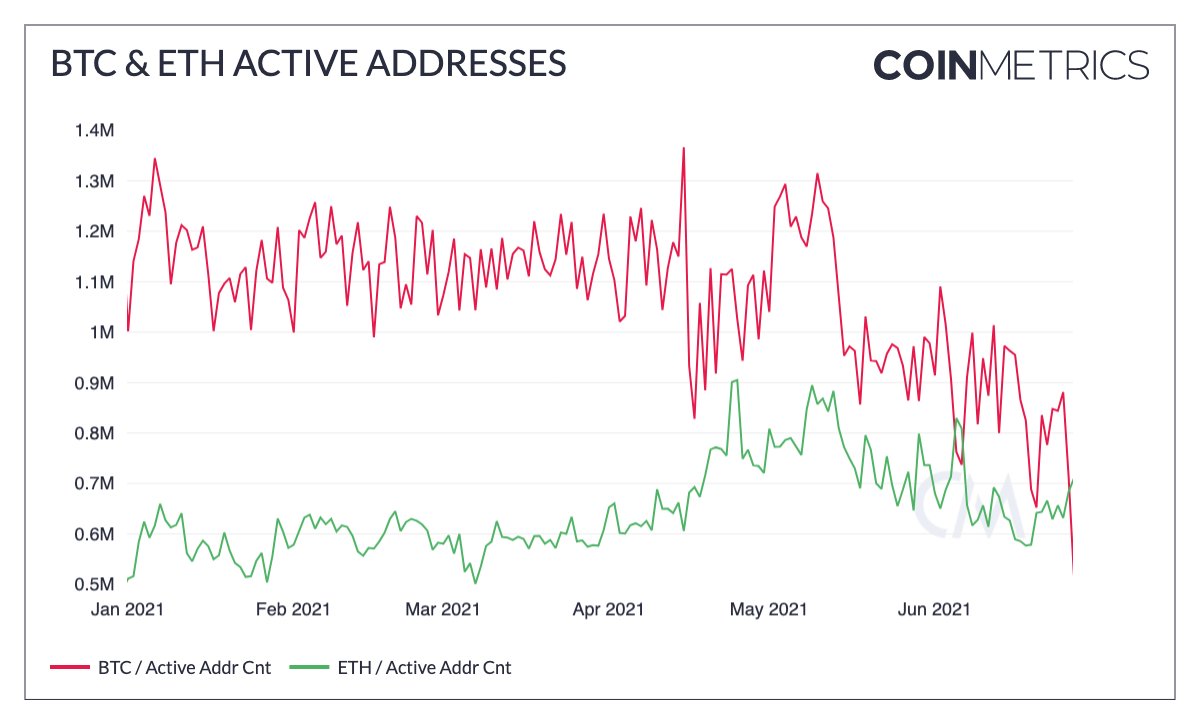 In fact, Unfolded.io data shows that BTC recorded "the worst Q2 in more than 8 years, and despite a high correlation with BTC, ETH overcame it in both quarters."
Image sources: Bitcoin.com, Twitter, Glassnode