ETH is leaving exchanges at a record pace – a bull sign
1 min read
According to blockchain analytics firm IntoTheBlock, Ethereum (ETH) is leaving exchanges in record-breaking pace.
ETH is leaving exchanges at a record pace
IntoTheBlock said on Twitter that it left the $ 1.2 billion centralized ETH on Wednesday. The company also notes that when ETH outflows recently exceeded $ 1 billion, Ethereum's value skyrocketed within a month.
"[Last time] when $ 1 billion + left CEX (centralized exchanges), ETH grew 60% in 30 days. "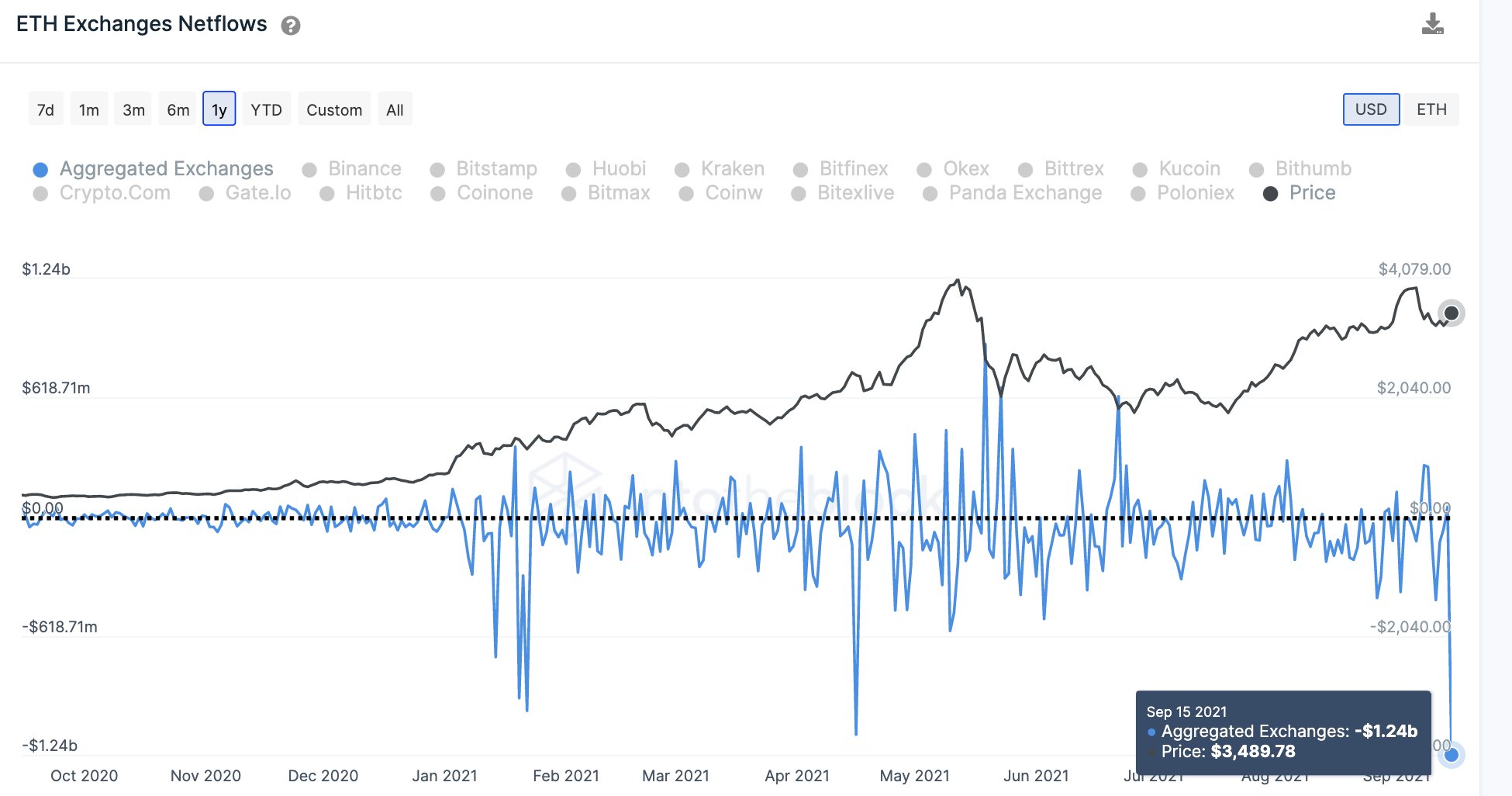 The second largest cryptocurrency by market capitalization is trading at $ 3,285 at the time of writing.
IntoTheBlock also emphasizes that ETH shows a high correlation with the Nasdaq index, suggesting that ETH carries higher risks and higher rewards.
"Ethereum's price seems to be a risk-on bet. ETH is highly correlated with the Nasdaq, which tends to be associated with potentially higher risk investments. "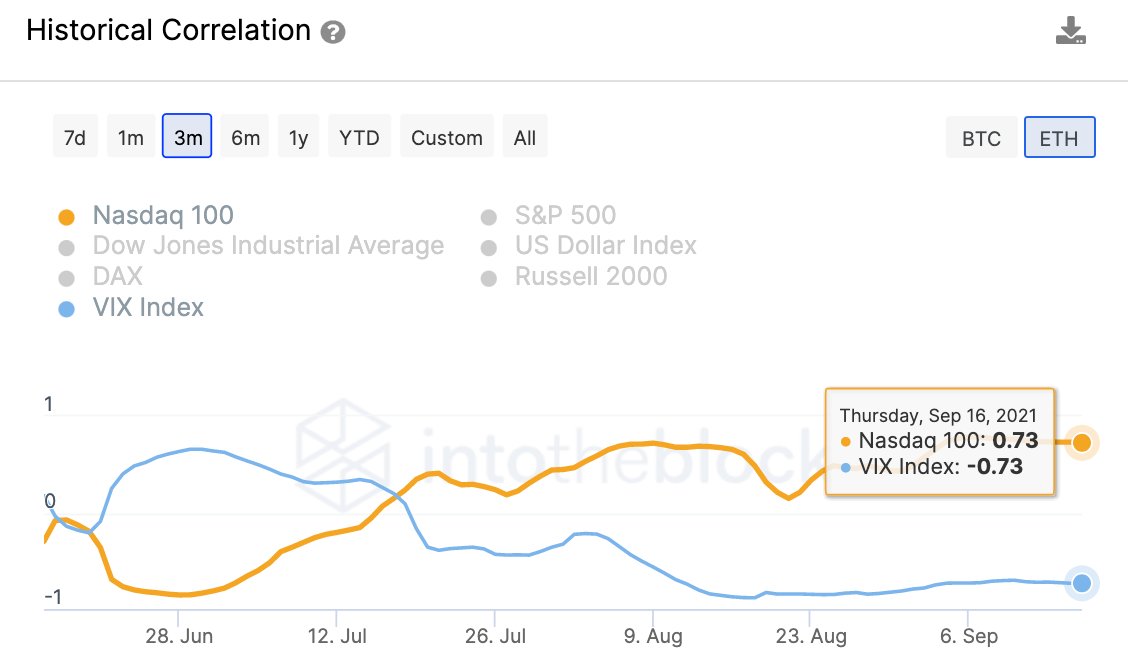 The analytical company also mentioned Bitcoin (BTC), which has a high correlation with the Dow Jones Average (DJIA) and gold.
"DJIA has surprisingly approached with a correlation of 0.74. It is also worth mentioning its high correlation of 0.64 with gold. "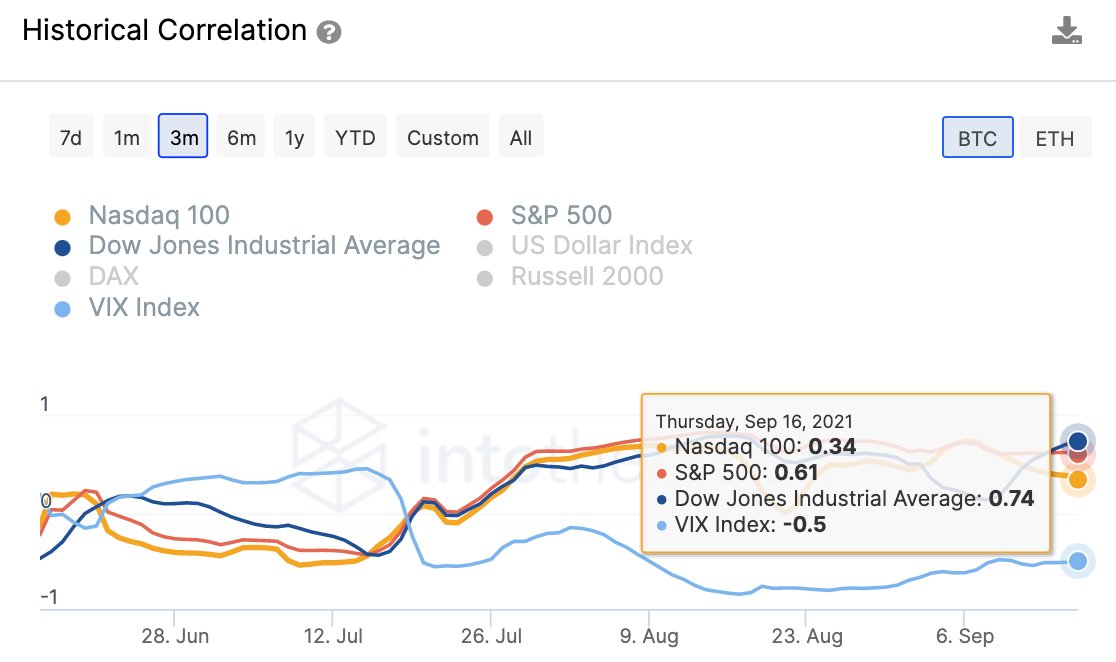 BTC is trading at $ 46,880 at the time of writing.
IntoTheBlock also says the BTC network has come to life after recording the largest daily BTC transactions in more than 24 months, suggesting that institutional activity is on the rise.
"For the first time in more than two years, large BTC transactions reached more than 10 million BTC per day. Institutional activity seems to be in upward trend. "