ETH is ready to beat BTC, says analyst
2 min read
While the price of BTC  has regained some of its value and has risen again to more than $58,000, according to a popular analyst, ETH is gearing up for an impressive rally that will overshadow the rest of cryptocurrencies.
According to Justin Bennett, ETH will rise in such a way that its valuation will surpass that of BTC.
He told his 90,400 Twitter followers that setting ETH on the trading chart on his BTC pair could see Ether jump to the 0.105 and 0.160 BTC levels. This equates to about $6,000 and $9,100 at the time of writing:
"ETH/BTC looks ready. I'm thinking that ETH will surpass almost everything in the coming weeks," he said.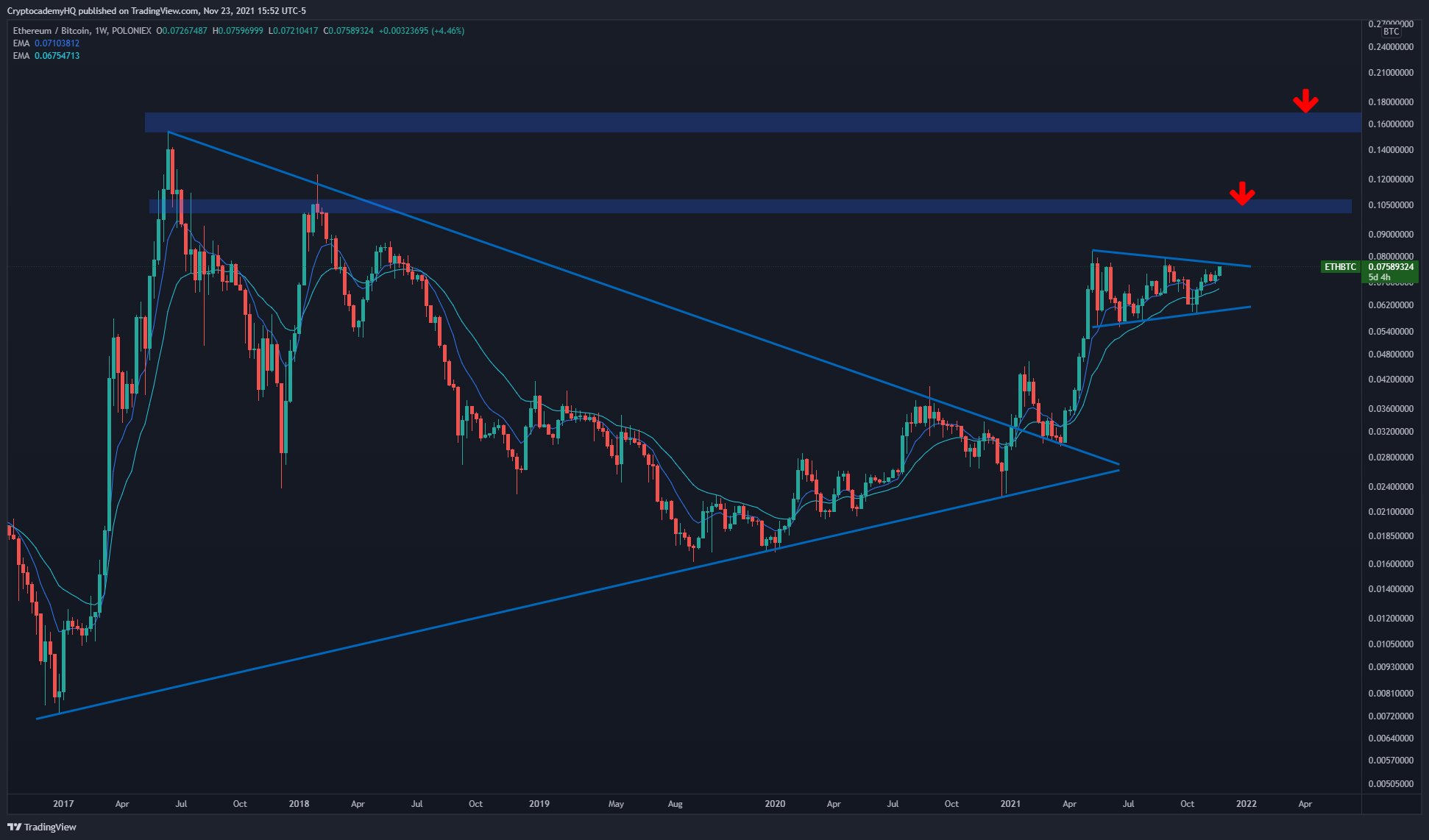 When considering cryptocurrency trends, the analyst suggested that, in addition to BTC, ETH can also provide investors with clues about the direction of the markets.
"Everyone is looking to $BTC for clues about this cycle. But what if $ETH becomes the leading indicator? At a half a trillion dollar market cap and 19% market dominance, #Ethereum is no slouch. Time to pay equal attention to both, IMO", he highlighted.
ETH
Bennett also cited the $4,000 as critical support. Furthermore, it sees a $4,600 breach as a chance of a strong climb to the ETH.
"Seems optimistic to me. $4,400 is resistance. Over $4,600 and we're off to the moon, he said.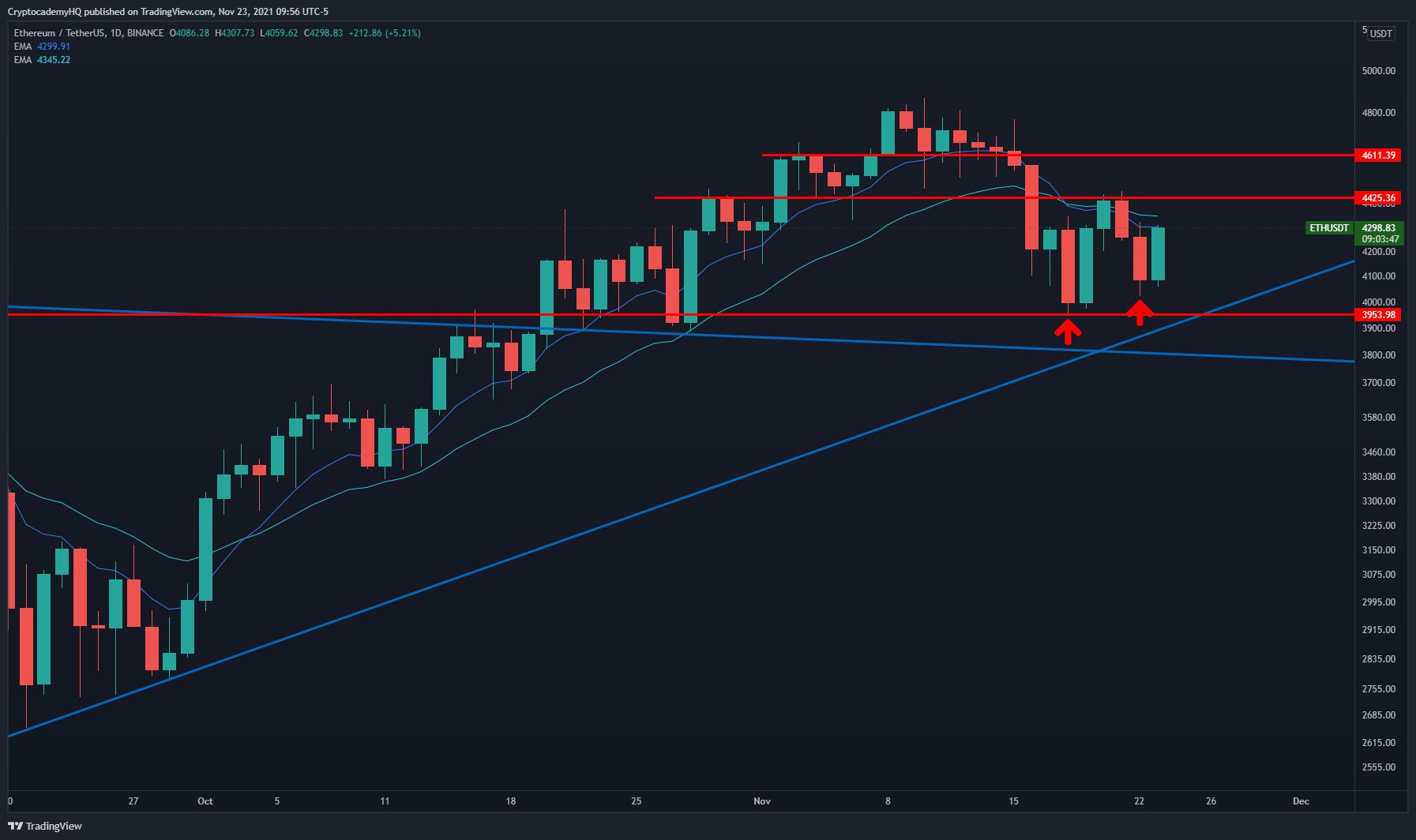 About BTC, Justin Bennett said that the digital asset is expected to hold $55,000 and exceed $60,000 in a relief rally after recently falling from a new all-time high above $68,500.
"BTC looks pretty good here for a relief rally back to the $63,000 region. Needs to hold the line at $55,000 and get through $60,000. ″, he pointed out.