ETH reserves on exchanges are declining, what does that mean?
2 min read
The analysis shows that ETH reserves in storms reached their lowest point in 2021, at 19.8 million ETH.
Data collected by Chinese journalist Colin Wu show that reserves began to fall sharply over the weekend Ethereum held in stock exchange wallets. The trend continued downwards during this week, which led some to ask what is happening with the second largest cryptocurrency?
What do the declining ETH reserves signal?
An analysis of ETH stock exchange by Wu Blockchain shows that this figure reached its lowest point in 2021, 19.8 million ETH.
"The reserves of all ETH exchanges continued to decline and reached their lowest point in the last year, which is 19.8272 million."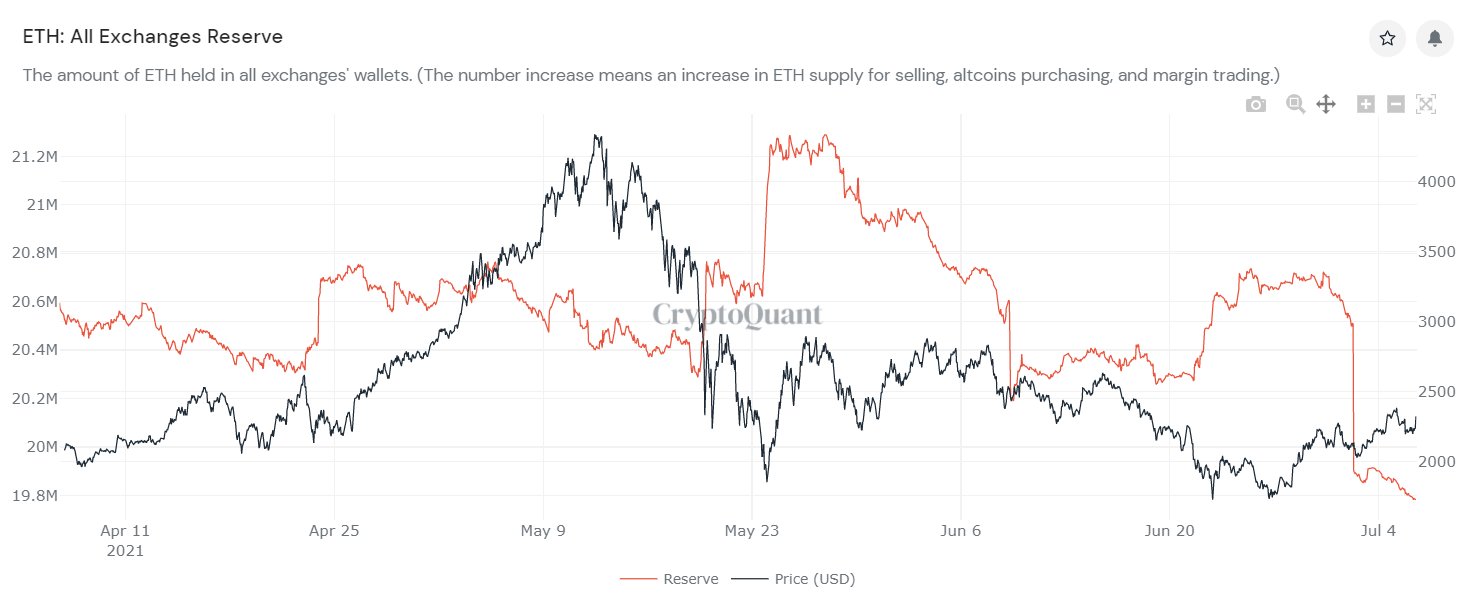 At the same time, ETH is starting to show signs of recovery from the recent FUD-driven fall, and the price is getting back above the 200-day moving average and the RSI is heading upwards.
However, the situation remains somewhat uncertain until the resistance above 2.9 thousand is broken. dollars.
The declining flow is usually taken as a bullish signal, as it indicates that investors are transferring balances for long-term holdings. With less liquid supply, consistent demand dynamics should push prices up. It also indicates a less active ETH market.
In the same tweet, Wu Blockchain also pointed to the growing number of locked ETHs in the ETH 2.0 deposit contract. If we add one and one together, it is clear that many transferred ETHs go into a stacking contract.
"At the same time, the balance of the ETH2.0 deposit contract continued to grow, reaching 6.11424 million."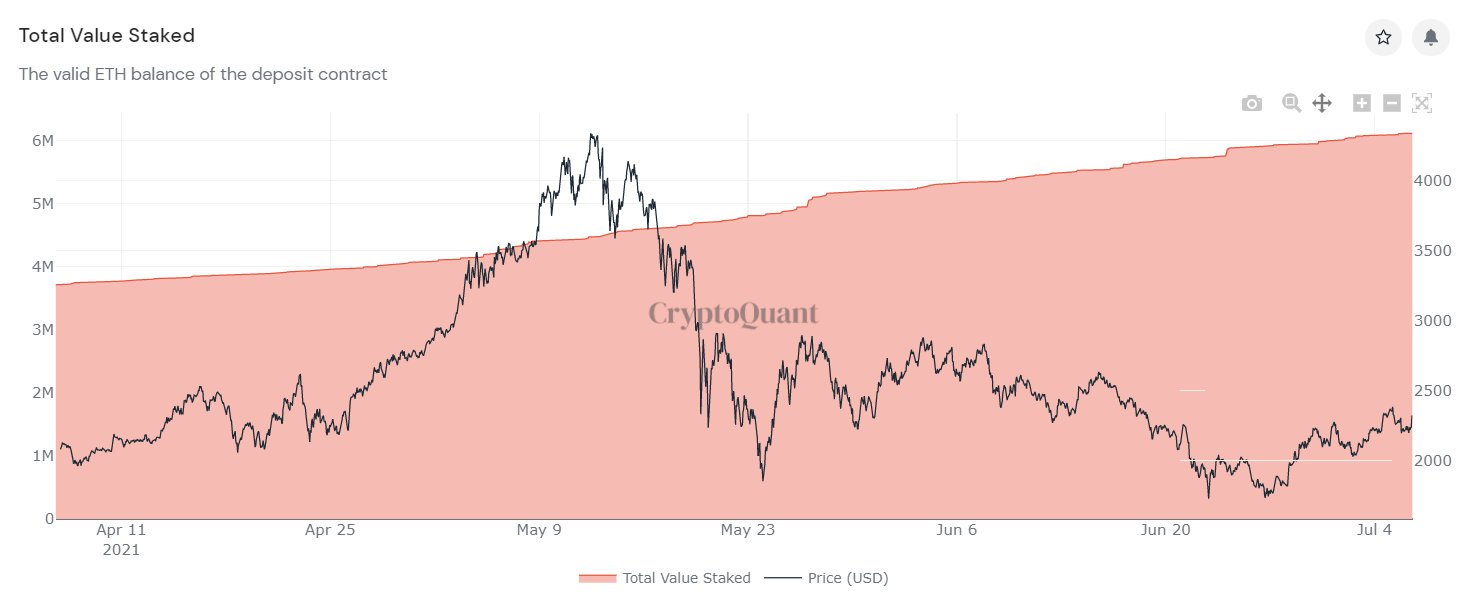 Currently, ETHs entered into the deposit agreement are locked until transactions are allowed in phase 2. Consensys developers will specify a launch date for Phase 2 sometime in 2021 or 2022.
Many see developments in Ethereum as proof of investor confidence. And the debate over overcoming BTC is back, as always with such a trend. In an interview with Kitco News, Celsius Network CEO Alex Mashinsky said the flippening had already taken place, at least on its dollar-based platform. Be good for the Celsius Network.
But generally speaking, flippening refers to one project outperforming another in valuing market capitalization. However, Mashinsky emphasizes that the use case at Ethereum has a wider appeal than preserving the value of BTC. But for now, ETH is too dependent on BTC's movement.
Based on BTC's current market capitalization, ETH would have to reach $ 5,400 to come first.