ETH Soars to New All-Time High Above $3,500
2 min read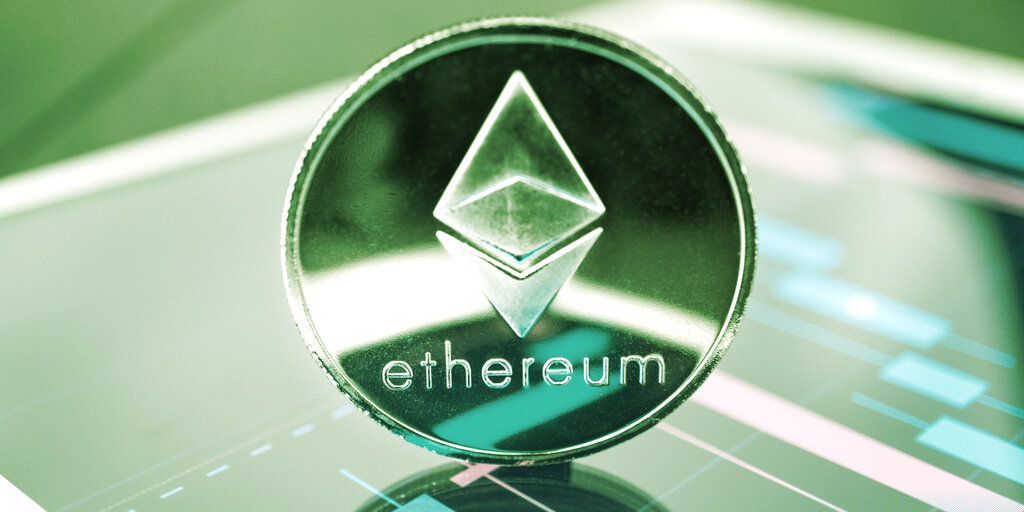 ETH (ETH) continued its impressive performance, soaring past the $3,500 mark on Tuesday, after breaking the $3,000 barrier for the first time on Sunday evening. At its peak, ETH hit $3,519, according to CoinGecko.
Since reaching its all-time high, ETH's price has slipped slightly to around $3,413, with its market cap now standing at just under $400 billion.
Could ETH overtake BTC?
While much of the attention in recent months has been on the growing institutional adoption of BTC, Ether has quietly gained more than 360% in value since the start of the year. Its share of the market's cumulative market cap is also on the rise–as of today, ETH accounts for 17% of the market, with BTC's dominance dropping below 44%.
There's still some way to go before ETH reaches the dominance levels seen in June 2017, when it accounted for over 33% of the entire market cap. But that hasn't stopped ETH advocates from speculating about the possibility of a so-called flippening, which would see ETH overtake BTC as the world's largest cryptocurrency by market cap.
According to eToro analyst Simon Peters, ETH could "certainly challenge BTC" for the number one position—however, he thinks that were it to happen, it would take several years.
"We must remember both tokens were created for different reasons," he told City AM. "BTC is a decentralized currency and ETH is a platform to build decentralized apps that make use of smart contracts."
ETH's network has seen a flurry of activity in recent months as a result of the NFT craze. NFTs, or non-fungible tokens, are unique digital assets that represent content such as images or music; the majority of NFTs are ERC-721 tokens built on the ETH blockchain.
In addition, the ETH network has begun its transition toward ETH 2.0, a major upgrade that will see the blockchain switch over from its current energy-intensive proof-of-work consensus mechanism to a less demanding proof-of -stake model.
Currently, over 4 million ETH, worth $14,3 billion, have been locked in the ETH 2.0 deposit contract.