Ethereum co-founder ends up cryptocurrency due to security concerns
2 min read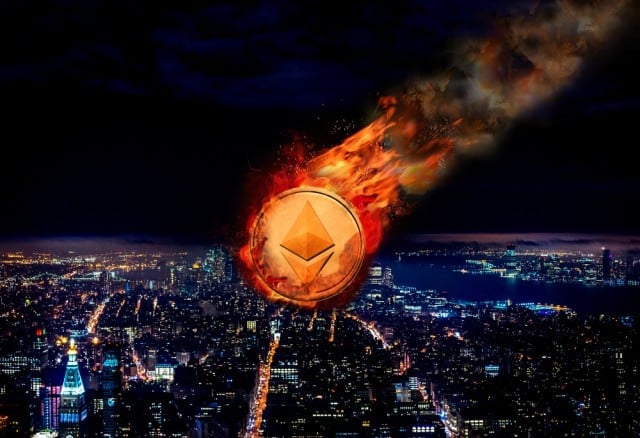 The co-founder of the second largest cryptocurrency on the market says he is leaving the crypto world. Anthony Di Iorio no longer wants to be a "crypto man."
The co-founder of ETH is leaving
Di Iorio says he is leaving cryptocurrencies, partly because of "I'm worried about safety. " However, the businessman does not leave empty-handed. On the contrary, on his way out of the world of cryptocurrencies, he will be warmed by an interesting severance pay.

Di Iorio is the CEO and co-founder of the Canadian blockchain company Decentral, which created Jaxx. It is said to be one of the most popular crypto wallets in the world. Di Iorio says he plans to sell the company for fiat currency in the coming weeks and does not want to focus on more cryptocurrency projects.
Risk
As already mentioned, one of the reasons is safety. Di Iorio says that will now focus on philanthropy and other businesses. However, these will not be associated with cryptocurrency. As a venture capital investor, co-founder of Ethereum also claims that it will no longer fund blockchain and crypto-related companies.
He stated:
"It has a risk profile that I'm not too excited about. I don't necessarily feel safe in this space. If I focused on the bigger problems, I think I would be safer. "
However, no specific reasons for personal safety concerns or specifications were provided.
More important things?
According to Bloomberg agency Di Iorio is currently involved in Project Arrow, run by his high school friend. The project seeks to build a vehicle with zero emissions.
"I want to diversify so that I'm not a crypto person, but I want to solve complex problems," said former co-founder of Ethereum, adding: "If necessary, I will include a crypto, but many times this is not the case. That's a really small percentage of what the world needs. "
Conclusion
Di Ioria's statement came shortly after a recent viral tweet storm by Dogecoin co-creator Jackson Palmer. Unlike Di Ioria, the co-founder of memecoin does not address security, but literally shouts the cryptworld. He says for example, that the crypto is designed as "A funnel designed to make new money from the financially desperate and naive."