European Central Bank May Launch a Digital Euro Sometime Around Mid-2021
2 min read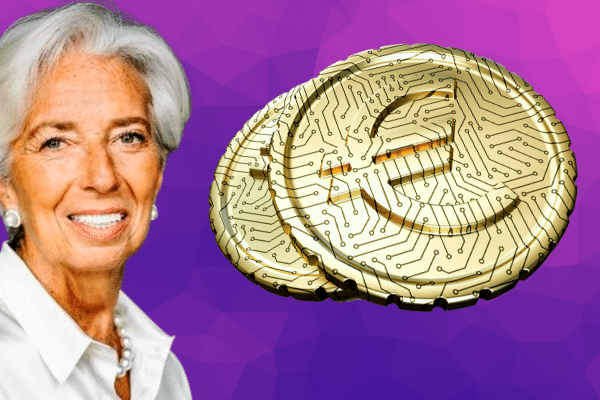 The President of European Central Bank (ECB), Christine Lagarde has said in an interview on Wednesday that her institution could be launching a digital currency sometime around the middle of 2021, given that their legislators approve the project this summer.
"We need to make sure that we do it right – we owe it to the Europeans," said Lagarde. "The whole process – let's be realistic about it — will in my view take another four years, maybe a little more."
WATCH: European Central Bank President Christine @Lagarde says her institution could launch a digital currency within four years https://t.co/RRA495rHCF

More on @crypto: https://t.co/86bW6YpjTV pic.twitter.com/6DSXvUcX4H

— Bloomberg Crypto (@crypto) April 1, 2021
An analysis of the 8,000 responses received during a public consultation process regarding the launch of a CBDC (central bank digital currency) will be released to the European Parliament by ECB, which then proceeds to ECB's Governing Council deciding if its practical experimentation should commence in mid-2021.
Lagarde stated that the result of the approval process will be released 6 months to 12 months after that. 
"It's a technical endeavor as well as a fundamental change," Lagarde said. "We need to make sure that we're not going to break any system, but to enhance the system."
The Directors of ECB, Fabio Panetta and Ulrich Bindseil, voiced their strong support of a digital Euro via a blog post that was posted on March 25, 2021.
The post European Central Bank May Launch a Digital Euro Sometime Around Mid-2021 appeared first on SuperCryptoNews.