Facebook is now Meta and Decentraland (MANA) is taking off
2 min read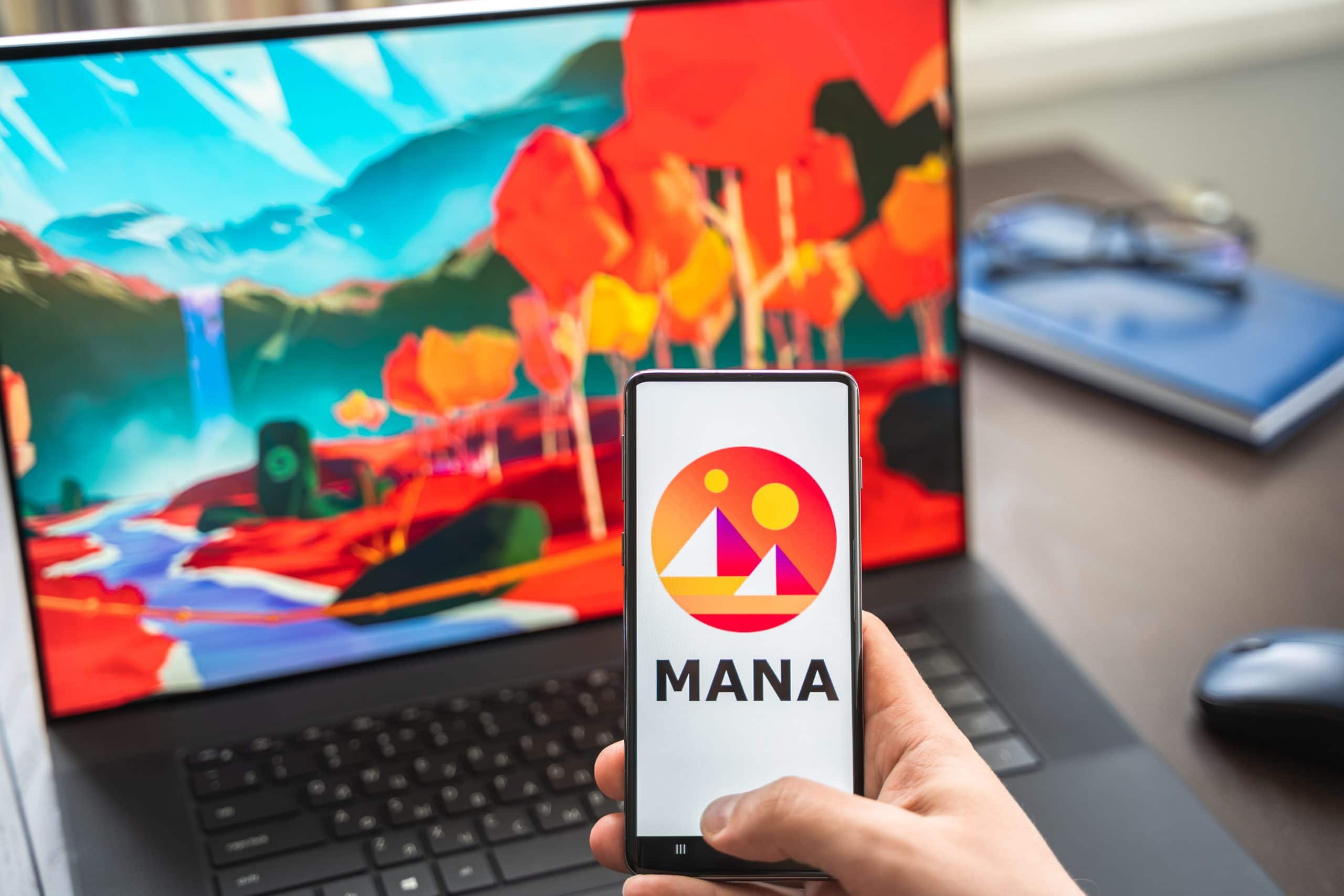 What the renaming of Facebook to Meta has to do with the price increase of Decentraland and why the Metaverse has a great future ahead of it.
Shortly after Facebook announced on October 28th that the company would change its name from Facebook to Meta, Decentraland (MANA) soared. Within the last 24 hours, MANA recorded a price increase of over 40 percent. On a monthly basis, the cryptocurrency was even able to gain more than 72 percent.
At the time of writing, MANA trades at $ 1.10 and ranks 93rd among the largest cryptocurrencies by market cap.
What is Decentraland?
Decentraland is a Minecraft-like game in which players can buy land and build on it, monetize it or sell it on. Unlike Minecraft, however, Decentraland is entirely based on blockchain technology. As a result, game items can be verifiably scarce and ownership can be clearly assigned via the blockchain.
For example, there are 90,601 unique properties, all of which are written as ERC-721 tokens on the ETH blockchain. Each property is exactly the same size and can be found at a certain coordinate in the world of Decentraland. In addition, with MANA, Decentraland has its own cryptocurrency that players can use for in-game transactions. For example, you can spend MANA on concerts or art exhibitions, buy new land, visit casinos, or pay other players for their work. The combination of gaming and blockchain technology creates a virtual world with its own economic system. In technical jargon, such virtual worlds that exist parallel to our physical world are called metaverses.
One of the main factors why Decentraland has now attracted so much attention is likely to be due to Facebook. From now on, the tech giant is no longer called Facebook, but meta. With this name change, the company wants to reposition itself as a "Metaversum company". In the coming years, around 10 billion US dollars are to be invested in its development invested will.
Meta boss Mark Zuckerberg also holds it for possible that the metaverse will grow rapidly over the next decade.
We believe that within the next decade, the metaverse will exceed a billion people, weigh hundreds of billions of dollars, and provide jobs for millions of people.
In the crypto market, these announcements have ensured that the prices of many crypto projects, which are considered pioneers in terms of Metaversum, have risen. In addition to Decentraland, Enjin and Axie Infinity also recorded price growth. The markets seem to be betting that big money will flow towards Metaverse in the coming years.