Fancy Birds – Play-to-Earn NFT game receives prominent support
2 min read
Fancy Birds, a new non-fungible token (NFT) game, wants to be the Flappy Bird of the blockchain world – can that work?
The potentially addictive mobile game, "Flappy Bird", from 2013 is to have an NFT-based offshoot. Under the name of Fancy birds The game aims to build on the success of Flappy Bird and allow players to play with 8,888 randomly generated NFT birds.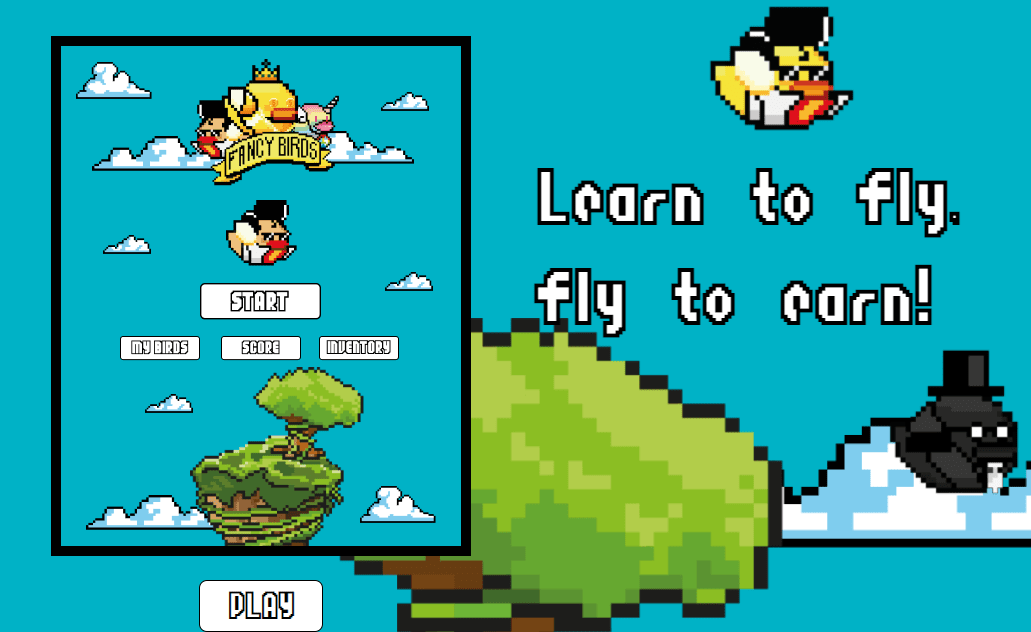 In addition, each of these Bird NFTs is said to have unique properties that make it valuable or less valuable compared to other NFTs. The aim of the game is to master different levels in order to fight for the "fanciest place in the nest".
The next Axie Infinity?
The best players should be rewarded for their performance. Therefore, around 40 percent of the specially created in-game tokens Fancy (FNC) are reserved for the players. In addition, Fancy Birds wants to create a multiplayer mode, similar to Axie Infinity, in which players can breed different birds and take part in tournaments with them. In addition, the staking of FNC should also be possible.
Like a number of other potentially large meme projects, Fancy Birds seemed to come out of nowhere. In the meantime, however, the game has attracted a lot of attention and some of the most renowned brains in the DeFi industry. Kain Warwick from Synthetix, Stani Kulechov from Aave, Tyler Ward from Barnbridge, angel investor Santiago Santos (ex-ParaFi Capital) and 0xmaki from Sushi joined a pre-seed investment round for Fancy Birds this week. How much money Fancy Birds was able to collect in this pre-seed round is so far unclear. The small number of followers in various social media also makes it very unlikely that Fancy Birds will be able to build on the success of Axie Infinity in the coming months.