Fidelity Strategist Discusses Where BTC Price Goes Now
2 min read
Jurrien Timmer, strategist at financial giant Fidelity, is reviewing his outlook for BTC after the market's top cryptocurrency dropped below a key level.
According to him, BTC surprised practically all traders by not maintaining support at $40,000 and, after losing this value, falling below $33,000.
"It has been a bad trip for crypto. The GS Bitcoin-sensitive equity basket already took out its 2021 lows—not a great sign. I thought $40k would be a bottom, based on my demand model and on-chain dynamics (via the dormancy flow indicator), but here we are at $35k," he said.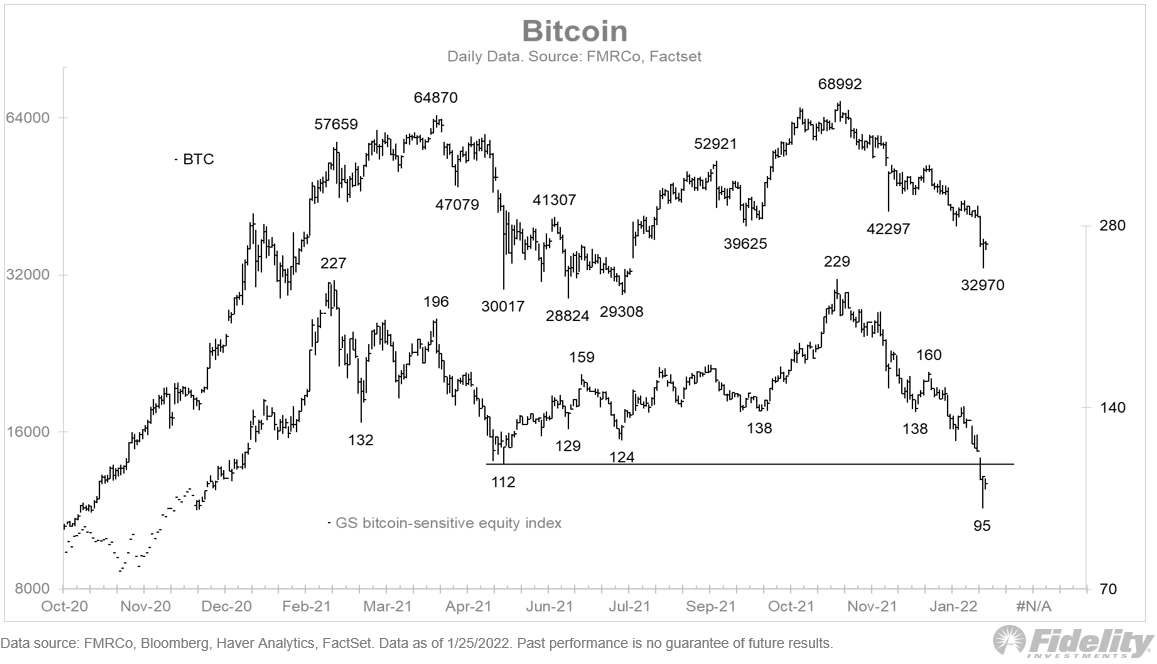 As highlighted by Timmer, who is selling now are short-term investors, the new adherents of BTC. Meanwhile, the whales continue to hold on to their coins. For the strategist, this can help to reverse course and send BTC soaring once again:
"Bitcoin often overshoots the upside and downside, though, so maybe that's all that is happening here. Here is the "entity-adjusted dormancy flow," which measures the transfer from weak hands to strong hands. It is in the range that has stopped every previous decline."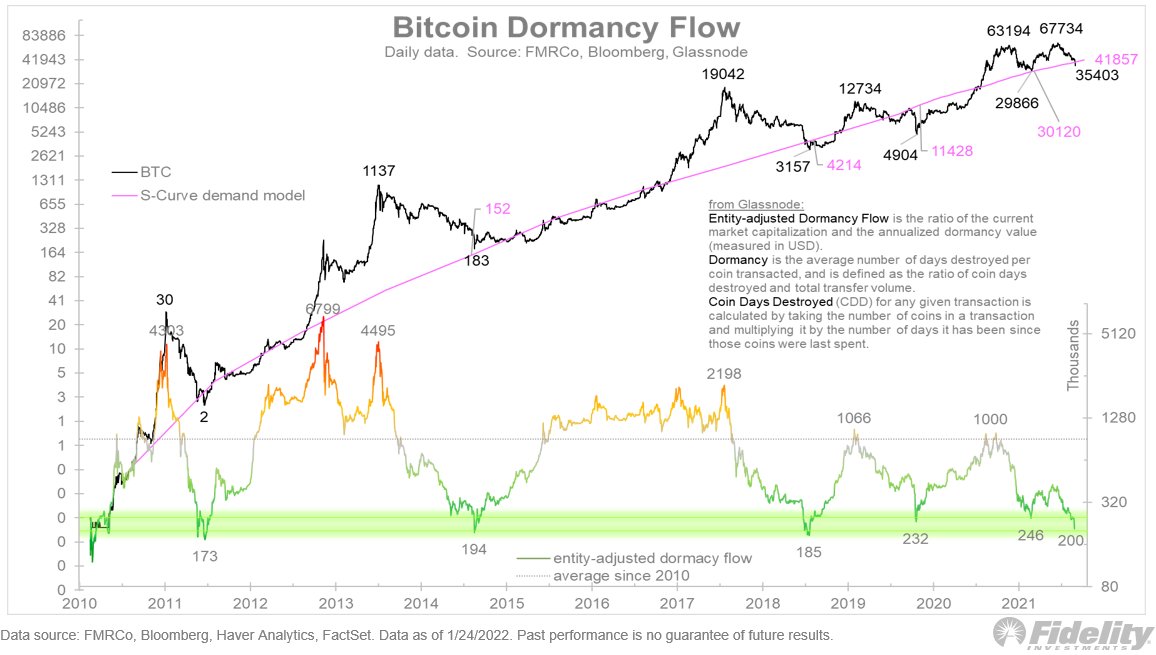 Regarding BTC supply/demand, the analyst he said that the lower BTC drops, the more undervalued it will become on a fundamental basis.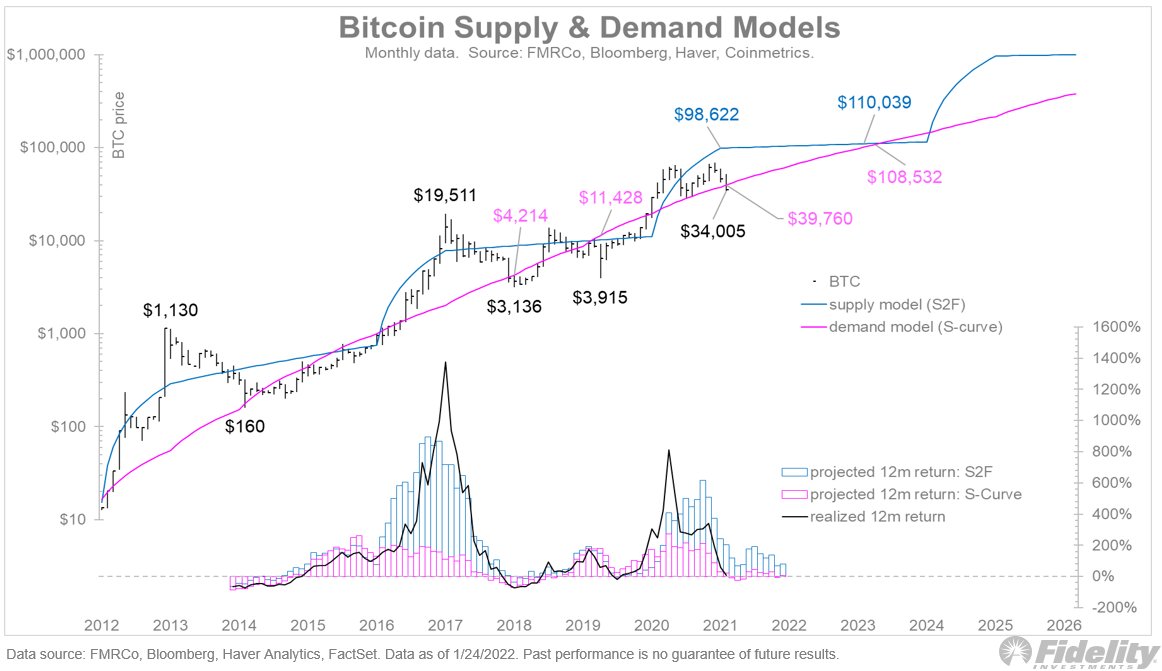 In addition, Timmer highlighted that the BTC-Gold ratio is "back in the support zone".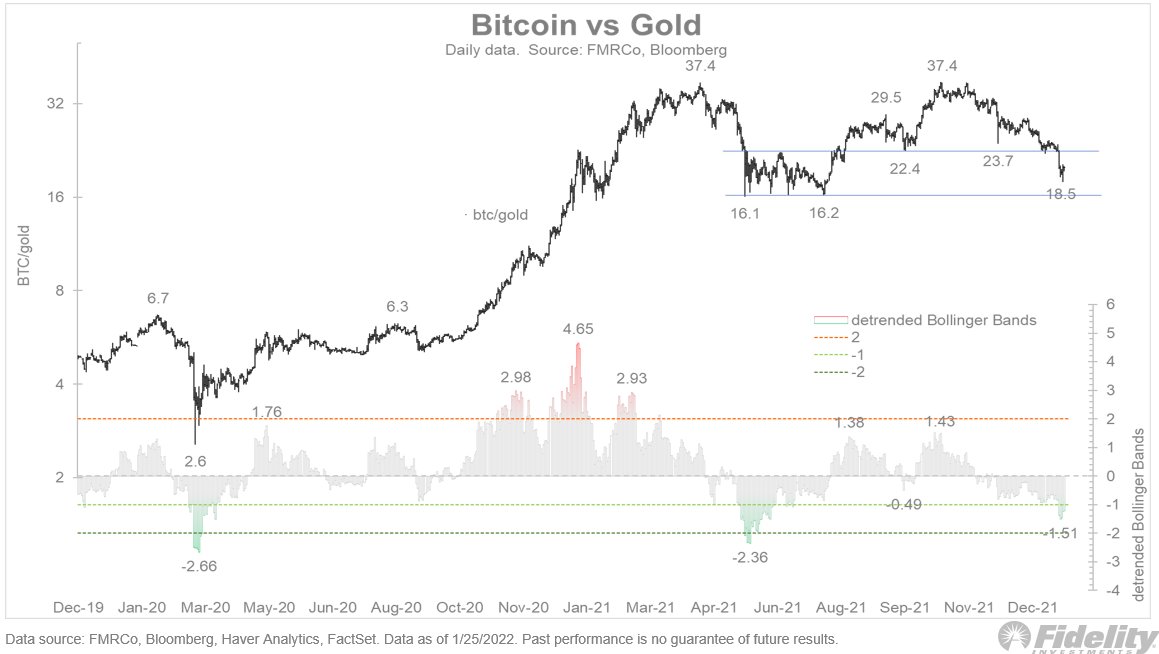 the strategist shared its final chart as an indicator that "short-term momentum is now exhibiting a bullish divergence".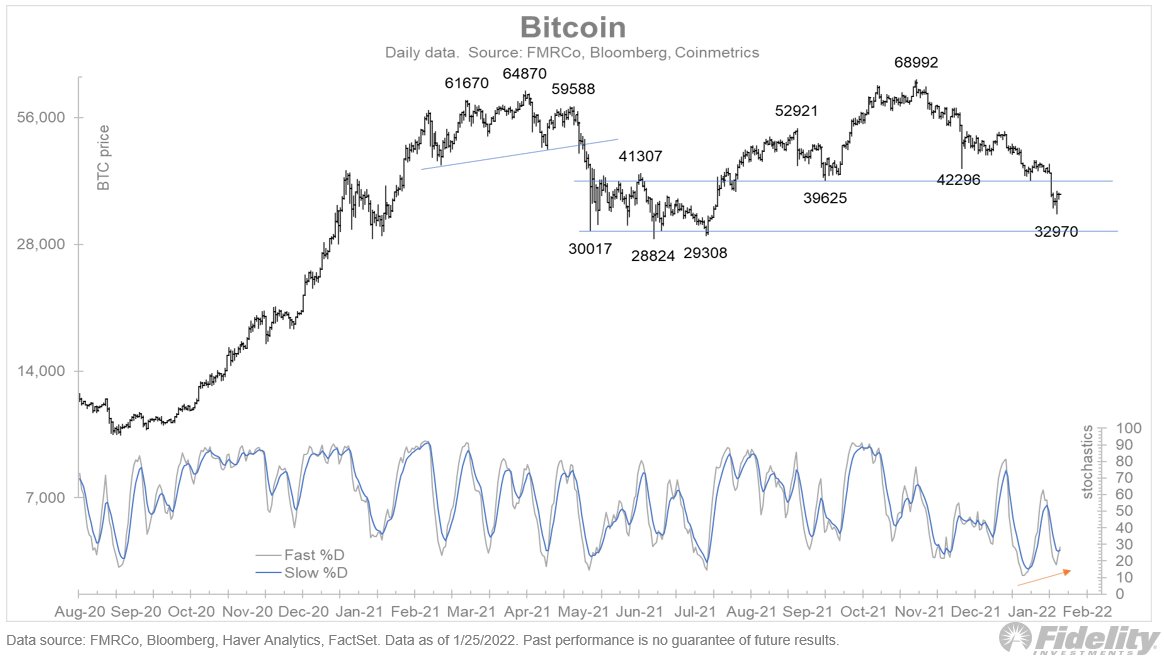 Finally, he concluded his analysis saying that while BTC has endured a rough ride that has also seen speculative stocks crumble, BTC's strong fundamentals remain intact.
"Bitcoin clearly got caught in the liquidity storm that is now sweeping the more-speculative side of the stock market. But unlike non-profitable tech stocks, Bitcoin has a fundamental underpinning that will likely get more compelling over time."