For the first time in two months, there was extreme fear among BTC investors, and some have taken advantage of this
2 min read
The BTC index of fear and greed, which expresses the general sentiment of the crypto community towards the primary cryptocurrency, reached the territory of "extreme fear" for the first time since the end of July. It comes up with the price of a digital asset falling by $ 8,000 in a matter of days.
Extreme fear among BTC investors
Recent developments in the financial market, in particular the recent debt crisis of Evergrande in China, have caused the digital assets industry a major complication. As a result, the price of BTC has dropped massively below $ 40,000, making it the lowest price tag since early April. Somewhat expected, a similar development caused a rapid change in the community's mood regarding this asset.
The BTC fear and greed index confirms these expectations. Popular metrics that determine general feelings about BTC have fallen into a state of "extreme fear." The last time it sank to such a low level was on July 21, when BTC fell below $ 30,000.
Index values ​​range from 0 – extreme fear to 100 – extreme greed. Yesterday's value is 21. What usually causes metric fluctuations is the price of the cryptocurrency. However, various other factors also play a crucial role, such as volatility, market size, social media, surveys, trends and dominance. Today´s value is 27, so hope everything gonna be alright, but metris is in fear zone.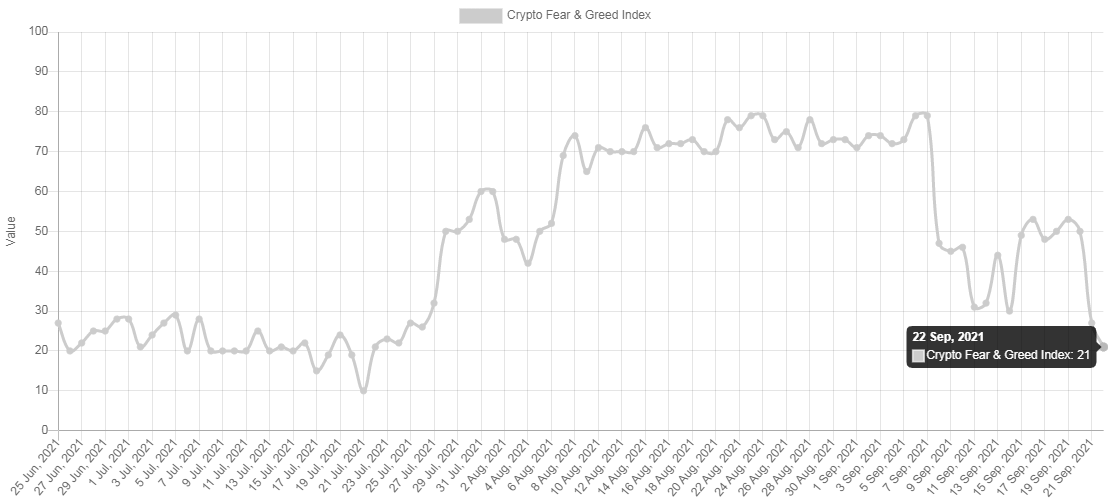 The Fear and Greed Index measures crypto-community sentiment not only for BTC, but also for other digital assets. The situation with Ethereum, for example, is not very different, as it has entered a territory of 'fear', (27) which coincides with the drop in ETH below $ 3,000.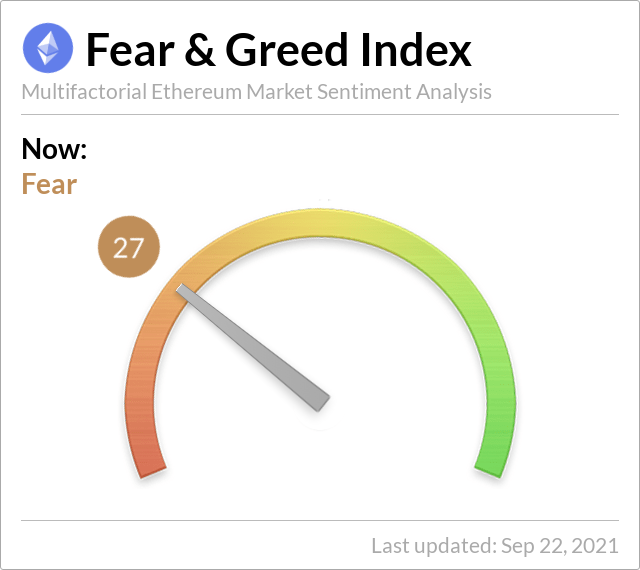 And the values ​​for Dogecoin are at 24.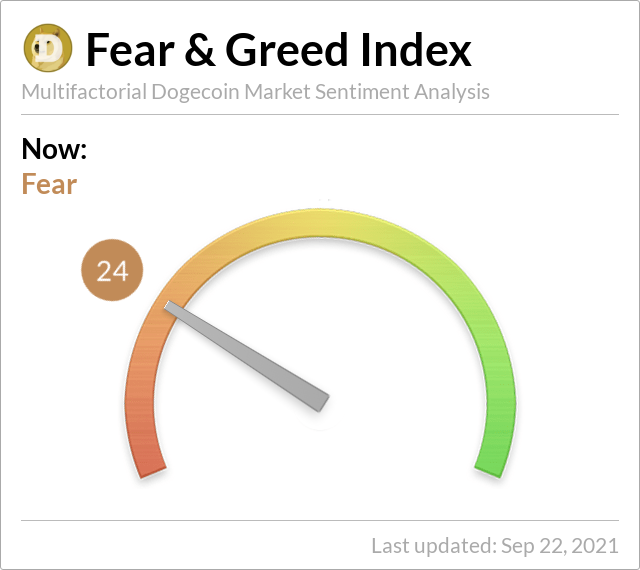 Although the phrase "extreme fear" may sound disturbing to many people involved in digital assets, this is not always the case. Many experts in the field believe that BTC in this state is actually a good shopping opportunity. After all, the Omaha oracle Warren Buffett advised that investors should be greedy when the crowd is afraid and vice versa.
The third largest BTC whale also seems to be following this, using the current slump to buy another significant amount of BTC. The whale sold much of its BTC in April when the primary cryptocurrency soared to its all-time high.
During the subsequent correction, when the asset returned even under $ 30,000, the whale renewed its appetite with several successive purchases. These transactions typically take place on the largest US crypto exchange, Coinbase. The last purchase took place a few hours ago, when the entity purchased and transferred 321 BTC for an average price of $ 40,500.