Former Commissioner of the California Department of Financial Protection and Innovation Joins Binance.US
2 min read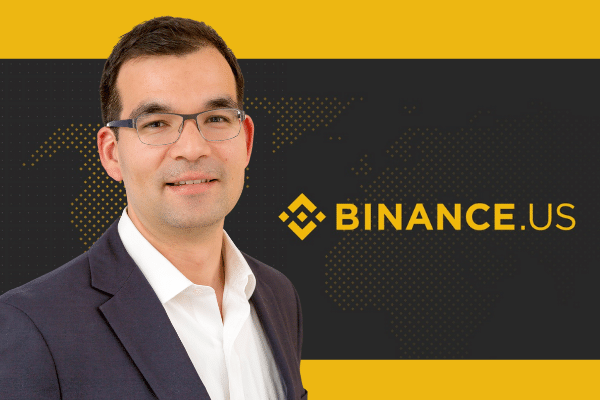 Leading digital asset marketplace Binance.US has recently announced that Manuel "Manny" P.Alvarez, who previously served as Commissioner of the California Department of Financial Protection and Innovation, would be joining their team as Chief Administrative Officer from July 22 onwards.
As the Chief Administrative Officer, Alvarez will supervise the major control functions such as risk, compliance, and legal. Moreover, he will also help Binance.US reinforce trust and stability with its clients and partners all over the US. He will be reporting to Binance.US's CEO Brian P. Brooks.
Manny is a highly respected senior government official and business executive with deep expertise in financial services regulation and technology. Compliance is the key to creating trust with both our customers and our regulators, which is why we are hiring recognized leaders in the field such as Manny. He is that rare brilliant regulatory mind with a strong sense of law and compliance who also brings a strong technology and Silicon Valley perspective. He was General Counsel and Chief Compliance Officer of the point-of-sale lending platform Affirm, where he helped build the company in the years leading up to its successful IPO earlier this year. Manny left Affirm to answer the call to public service leading one of the most important financial regulatory agencies in the country. Manny's leadership will be instrumental as Binance.US seeks to fulfill our vision of serving as the most beloved and dependable destination for cryptocurrency in America. It is a huge honor that Manny is joining us.

Brian P. Brooks, CEO of Binance.US
I am very excited to be joining Binance.US at this momentous point in Binance.US's growth trajectory. Throughout my career, I have worked to level the playing field for Americans seeking to achieve financial freedom, by advocating for and promoting fairness, transparency, education, and innovation. I look forward to bringing this same relentless focus to the digital assets industry and Binance.US alongside Brian and the rest of the company's talented team.

Manuel "Manny" P.Alvarez, soon-to-be Chief Administrative Officer of Binance.US
Alvarez's hiring is preceded by the appointment of Brian P. Brooks, the former Acting Comptroller of the Currency Brooks, as the new CEO of Binance.US on May 1, 2021. Ever since then, 110 new employees have joined the company's regulatory, legal, compliance, and customer support teams.
The post Former Commissioner of the California Department of Financial Protection and Innovation Joins Binance.US appeared first on SuperCryptoNews.