From now on, you can dine at the Dubai Restaurant for Dogecoin!
2 min read
A restaurant has opened in Dubai that will operate exclusively on cryptocurrencies. Accepting payments for refreshments will be a matter of course using any major cryptocurrency. Memecoins will not be left out and such Dogecoin, for example, will serve as the main currency!
Dogecoin behind a burger in Dubai sounds tempting
According to Timeout Dubai the restaurant was launched by a network of "virtual restaurants" called Rocket Kitchens and its menu is carefully compiled by top chefs to include all your favorite dishes, including Swiss burgers with typical beef or chicken.
The virtual restaurant will accept payments in all "mainstream" cryptocurrencies, including BTC, ETH, DOGE, BNB, CRO, XRP and stable USDT coins. Of course, the owners did not miss the competing memecoin SHIB, as they did in a Parisian restaurant. The owners of the restaurant want to help support the adoption of cryptocurrencies in the United Arab Emirates, with the company's founders being the first recipients of DOGE memecoin, according to sources.
This restaurant was established with the help of profits from the DOGE cryptocurrency, in which the owners invested. However, it is worth noting that the so-called "DogeBurger" is not the first restaurant in the United Arab Emirates to which accepts cryptocurrency payments. Some have made this possible even since 2014!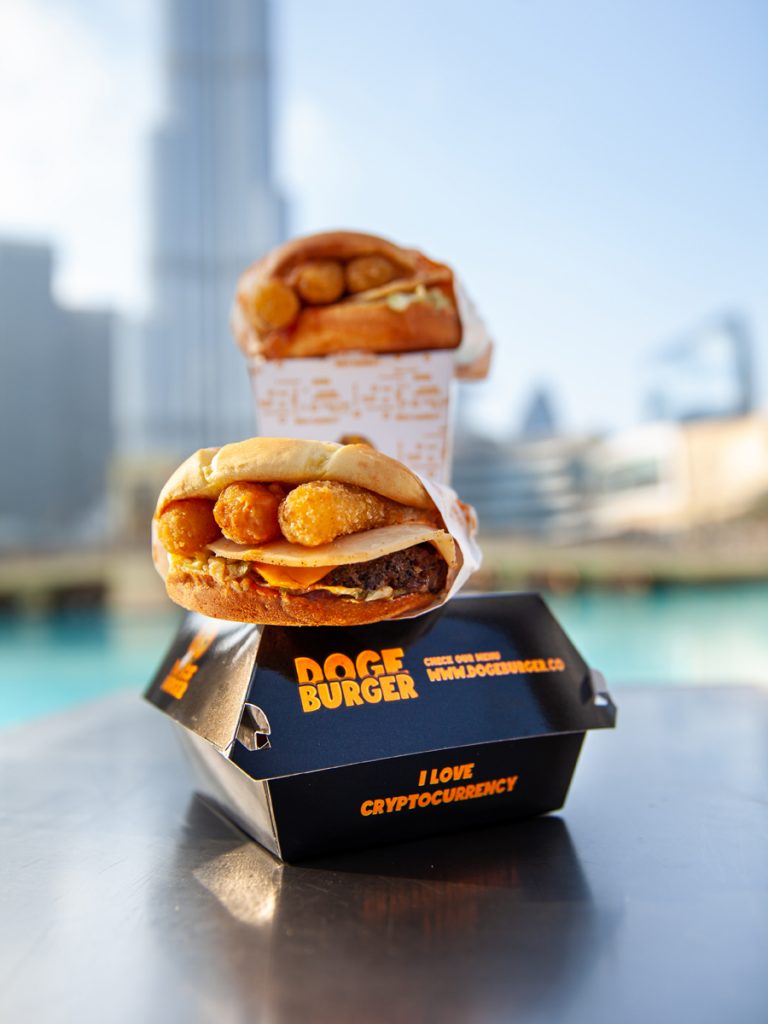 Will the adoption of "memecoins" in gastronomy come?
Last year we brought you information that the fast food chain Burger King in Brazil started to accept Dogecoin in its so-called Dog menu. A similar decision came into effect at a restaurant in Paris, where they decided to accept the cryptocurrency Shiba Inu in October.
Elon Musk also said on Twitter that he would eat Happy Meal live if McDonald's accepted DOGE payments. In response, McDonald's replied that Tesla would first have to accept grimacecoin payments. It caused an incredible increase in cryptocurrency grimacecoin.
Similarly, the director of the world's largest multiplex cinema network, AMC Entertainment, has confirmed that the company is ready to accept cryptocurrencies such as DOGE and SHIB in the first quarter of this year. This news has delighted many memecoin enthusiasts!
GoodDollar Review – Collect crypto for free in project by founder of e-Toro