Gold: the outlook for 2022 and how will it affect BTC?
3 min read
Everyone seems to love gold… It used to be that way. Now it's hard to imagine any other asset with which so many emotional associations would be associated as with gold…
"It is a hedge against inflation!" Says someone.
So how did this hedge work last year? Gold almost broke the record in its worst yield in six years and the net inflow of capital into the ETF for gold was negative.
So what actually affects the price of gold?
The willingness to hold capital in gold depends on the rate of return available in the alternative assets.
The idea is not new. This point was emphasized in Gibson's Paradox & The Gold Standard of 1985 more than 35 years ago.
Why is gold an asset for doomers?
It is especially in demand when the market outlook looks bleak or even hopeless.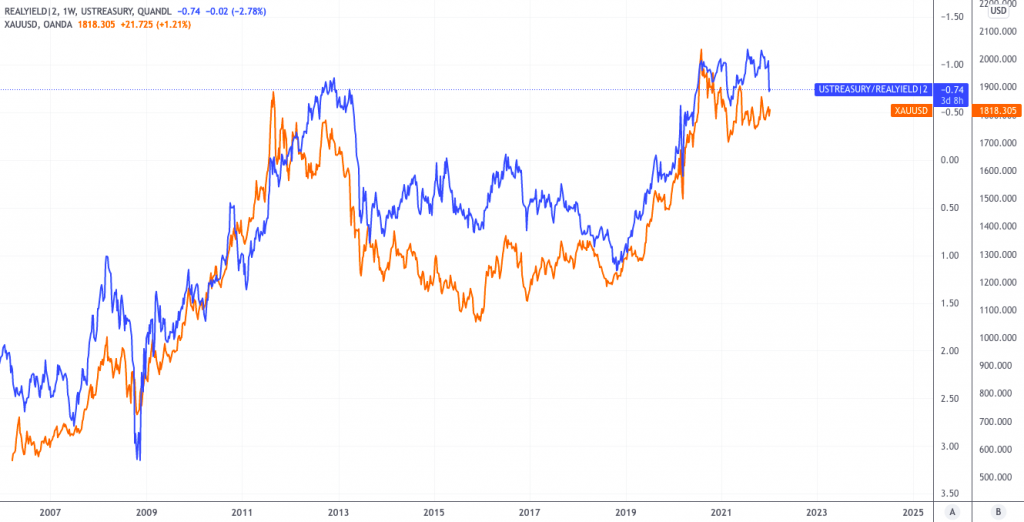 This is a 10-year gold price chart real (post-inflation) yield on US government bonds. For clarity, the axis of actual yield is inverted.
As real yields move further into negative territory, the attractiveness of gold (and its price) will tend to increase. If there are no alternatives to gold on the market that offer a better rate of return…
While real yields have remained deeply negative over the past year, the market has offered many other ways to generate higher-than-inflation yields. The most visible example is S&P with + 25% yield for 2021.
The potential for high stock returns meant no demand for gold. Between August 2020 and April 2021, gold fell by almost 20%.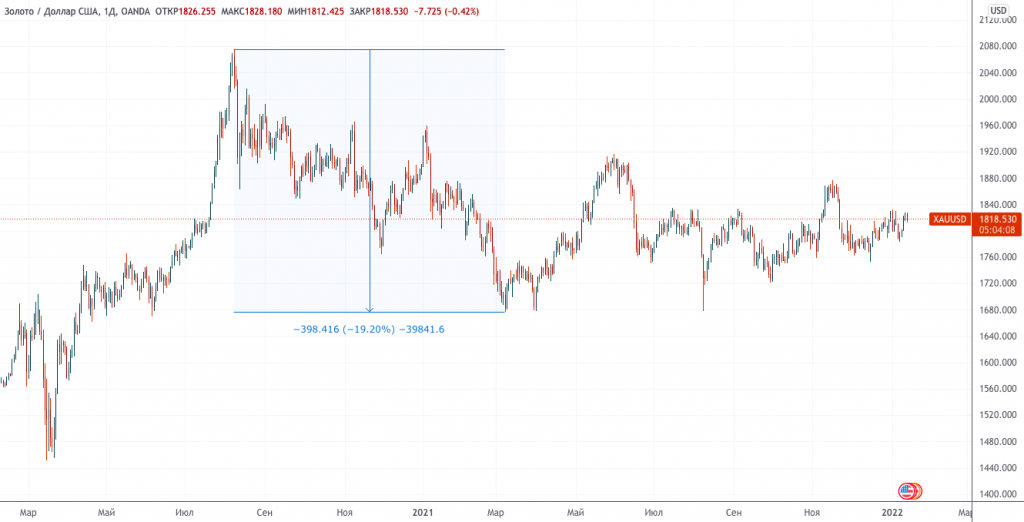 The stock market outlook for 2022 is not so clear, either perhaps will be better for gold this year. Will depend on the regime in which the market is located.
There are those who say that the economy will continue to grow. Others believe that the economy will slow much more. The Fed will play a significant role in temporarily stopping growth. There are also among these modes enough space and possible gradations.
In a positive scenario, it is difficult to imagine a strong strengthening of gold, except for occasional episodes of profits with a relative weakening of the dollar.
As the economy slows, gold may regain its attractiveness to investors as capital accumulates in bonds, pushing yields lower. Ultimately, a zero – yield asset will look more attractive than bonds with negative yield.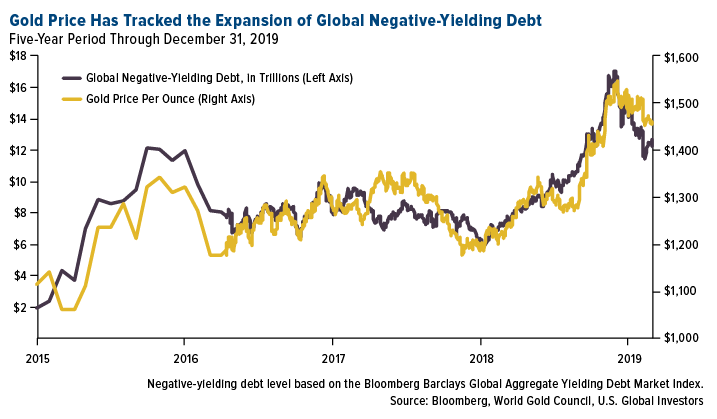 For gold, it makes sense to imagine what a professional manager would do if he answered the question, "Should I buy gold?"
If better returns are clearly available elsewhere, the answer is probably no.
In times of uncertainty and growth slowdown, when the prospects for significant gains in equities and other asset classes are slim, nominal bond yields are falling, often to negative levels. In such a situation, your imaginary manager might start to think differently:
… Gold could start to grow… why?
Gold is a benefit for doomers.
When economic growth slows, capital flows into bonds, which reduces overall bond yields.
A huge mountain of negative-yield bonds and a lack of economic growth mean limited opportunities to generate yields elsewhere ==> buying zero-yield gold is a "lesser evil", least potentially loss-making options.
Conclusion
The idea is simple: logically, it seems that the narrative of BTC as digital gold, in a situation favorable to physical gold, should have some noticeable effect.
If gold stagnates or the global economy recovers and BTC continues to trade as a risky asset, then this narrative ("digital gold") can probably also be slowly written off and look for a new idea.