Google Is Discontinuing Play Movies and TV Apps on Certain Platforms
2 min read
Google tells Roku, LG, Samsung, and Vizio TV users to hop to the YouTube app as Movies and Google TV will be retracted.
The company hasn't given any detailed explanations about why this is happening, but the deadline was set to one month from now.
Users of the Movies app are extremely disappointed with this forced action that betrayed their trust in Google.
Following a promise made last month, Google has now confirmed that Play Movies and TV apps will be retracted from several platforms, including LG TVs, Samsung TVs, Vizio TVs, and all Roku streaming devices. The shutdown date remains fixed to June 15, 2021, and users are advised to jump to YouTube TV until then. Any movie or content purchases made on the apps that depart the platforms will still be available to the users via the YouTube TV app under "Library/Your Movies and Shows."
To clarify, this doesn't mean that Play Movies and Google TV are to shut down in general. This news concerns only the particular platforms and devices mentioned in the introduction. It is, however, overly disappointing for users who believed in Google's previous promises and spent money on its streaming system. That is mainly because the replacement that is the YouTube app isn't working in all cases or at the same level.
For example, YouTube does not support 5.1 Dolby sound like Google Movies, it has no HDR 10+ or Dolby Vision support on every device, and not all movies there are available in 4K. Also, LG NetCast and LG SimpleSmart devices are now gone, as the content won't be viewable on them. And finally, it's possible that some of the rented or purchased items won't show up on the YouTube app due to device or country restrictions. In the end, YouTube is not the specialized app that Movies and TV are, so it's not as easy to use.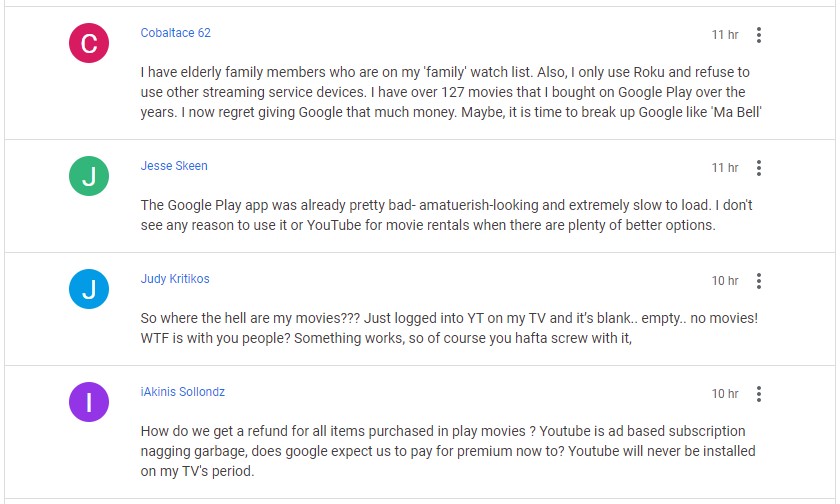 All in all, Google should have included refund options and associated instructions, yet the firm omitted that part and simply told everyone "just use YouTube and you'll be fine". Also, it is unclear what happens with the 'Family Library' since the sharing function won't work anymore.
Google hasn't handled this very gracefully, and they have actually given people yet another reason not to trust them. It's just unbelievable how easily the tech giant can shut down platforms and end product support on such short notice without any consideration to the end-users.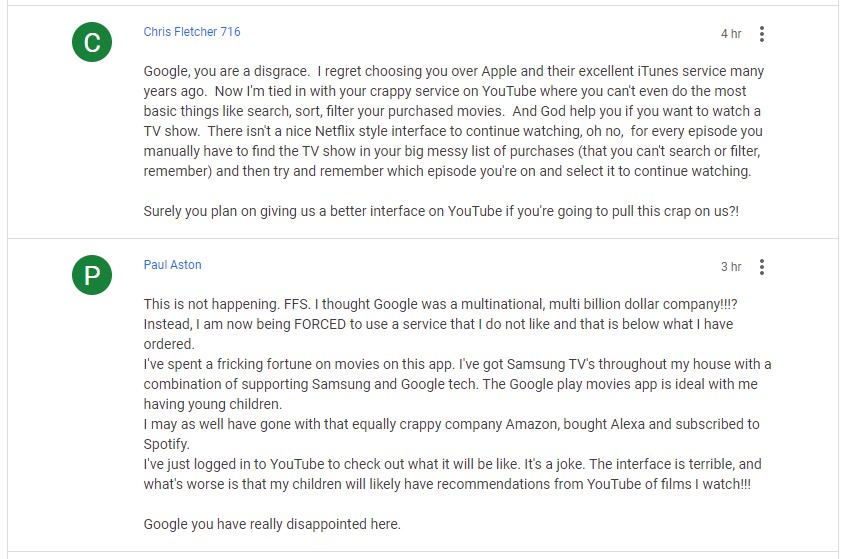 Hopefully, Google will roll out some amazing updates for the YouTube app on the four platforms that are affected, adding the currently missing features and making the transition a lot smoother than what it is now appearing to be. It's highly unlikely, but we can't rule it out.