How to Watch IPL 2021 Live in the USA
3 min read
This year's Indian Premier League is already in full swing – bringing much-needed excitement and entertainment to cricket fans worldwide. With that said, there's a way to watch IPL 2021 from the USA as well, and this year you have more than a single option. With that said, let's show you the best ways to live-stream this year's IPA if you're in the United States.
Tip
For more information on live-streaming IPL 2021 outside of India, make sure to use the provided link. You'll find some additional options there, helpful if you plan on traveling outside the USA in the upcoming months.
Option #1: Watch IPL 2021 via Hotstar
By far, the best option to watch IPL 2021 in the USA is using a dedicated OTT streaming service. We're talking about Hotstar, a streaming platform specializing in live TV and on-demand content from India. There's truly plenty to watch here, as Hotstar offers around 100,000 hours of content – with new titles arriving to this streaming platform daily.
In terms of streaming this year's Indian Premier League, Hotstar will let you live-stream every single of this year's games. On top of that, Hotstar offers a range of apps for various types of platforms, so you can access it even on the go. As you can see, it's very easy to recommend this platform – especially if you're after more than just sports content.
Hotstar offers several subscription plans, and you can often find them discounted. With that said, its annual subscription is the most affordable option in the long run, and you can find it priced at $44.99 on many occasions (its regular price is $99.99/year).
All there's left is to recommend you to subscribe to Hotstar. Use the provided link, and you'll be taken to Hotstar's website, where you can pick a subscription, create your account, and start streaming within minutes.
Option #2: Watch IPL 2021 via Willow TV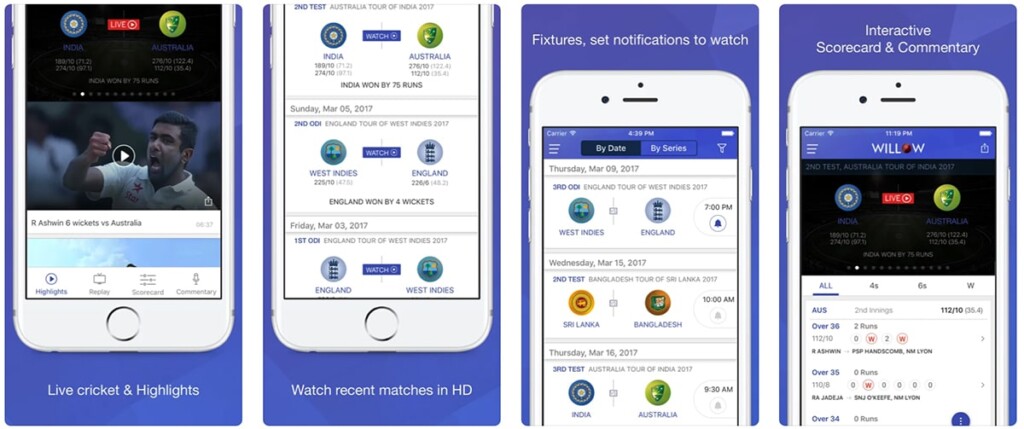 If you're reading this article, the chances are that you're a passionate cricket fan. Therefore, you already know about Willow TV, offering 24×7 live cricket games in the USA. In fact, Willow TV has numerous partners worldwide, including the International Cricket Council, Indian Premier League, England Cricket Board, and more.
Interestingly enough, you have two options when it comes to Willow TV. You can access its content via its official website if you're a customer of Dish, Fios, Spectrum, Google Fiber, Xfinity, Altice One, or Optimum. So, if you have a cable TV subscription, there's no need to pay extra to live-steam IPL 2021 in the USA. However, there's another option as well.
If you decide to get a standalone subscription, Willow TV comes priced at $9.99 per month. You can also pay yearly, which will cost you $60 per year. Therefore, an exciting option indeed.
That would be all on how to watch IPL 2021 in the USA. In case of any questions, make sure to post your comment below. And lastly, thank you for reading!