Huge Amount of Bitcoin Returns to OKEx Despite Outflows
2 min read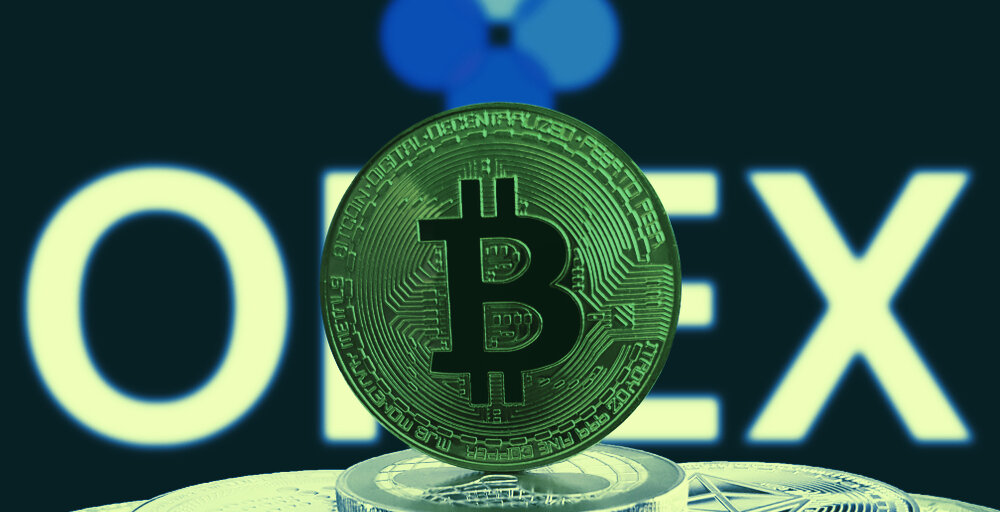 Withdrawers ran for the exits after crypto exchange OKEx reopened its withdrawals yesterday, with over 29,300 Bitcoin (≈$495 million) leaving the exchange as per data on on-chain analysis tool Glassnode. However, a large amount of Bitcoin was deposited in the same period as well.
Since yesterday's announcement from #OKEx to resume withdrawals, we have seen an outflow of 29,300 $BTC from the exchange.

In the same time period 21,600 BTC have been deposited, reducing the exchange's balance to ~212k BTC.#Bitcoin

Live chart: https://t.co/sV7P8QrJgU pic.twitter.com/5kGzX4DYdY

— glassnode (@glassnode) November 27, 2020
21,600 Bitcoin (≈$360 million) were deposited on the Malta-based exchange yesterday, in the same period as the withdrawals. This means that only 7,700 Bitcoin more was withdrawn than arrived on the exchange.

Despite this minor exodus, OKEx continues to sit on over 212,000 Bitcoin (≈$3.5 billion), or about 1.1% of the asset's total circulating supply.
OKEx had ceased all withdrawals last month after its co-founder, Star Xu, was taken away by police authorities in China. The absence of Xu—a holder of the exchange's private keys which are mandatory for processing withdrawals—meant OKEx users were left on the sidelines for over a month. They could trade, deposit, and invest, but not take out any funds.
Xu was finally released last week and OKEx has since made changes to the way its private keys are handled.

Meanwhile, the moves coincided with a near 10% drop in Bitcoin prices. The asset traded at over $19,300 yesterday but saw a sudden drop in Asian trading hours to as low as $16,200. However, the dip was temporary, with Bitcoin gaining in the US session and finishing the day at over $17,150.
Bitcoin trades at $16,888 at press time and is down by 1.9% from yesterday.