A huge amount of BTC has been moved from exchanges, according to Glassnode this is a potential sign of future price growth
2 min read
According to a chart provided by analyst firm Glassnode, users began get BTC from exchanges, refusing to sell at the current price of $ 33,000 and moving it to long-term storage.
Investors transfer BTC from exchanges to their wallets
The chart has been shared by a well-known Twitter account @BTC_Archive. The user reminded his 376.1 thousand followers that users transferring their cryptocurrencies from stock exchanges usually shift the dynamics in the direction of price growth.
Before the red area in the graph showed BTC's transfers to cold wallets, users posted their BTCs on cryptocurrency exchanges for about two months.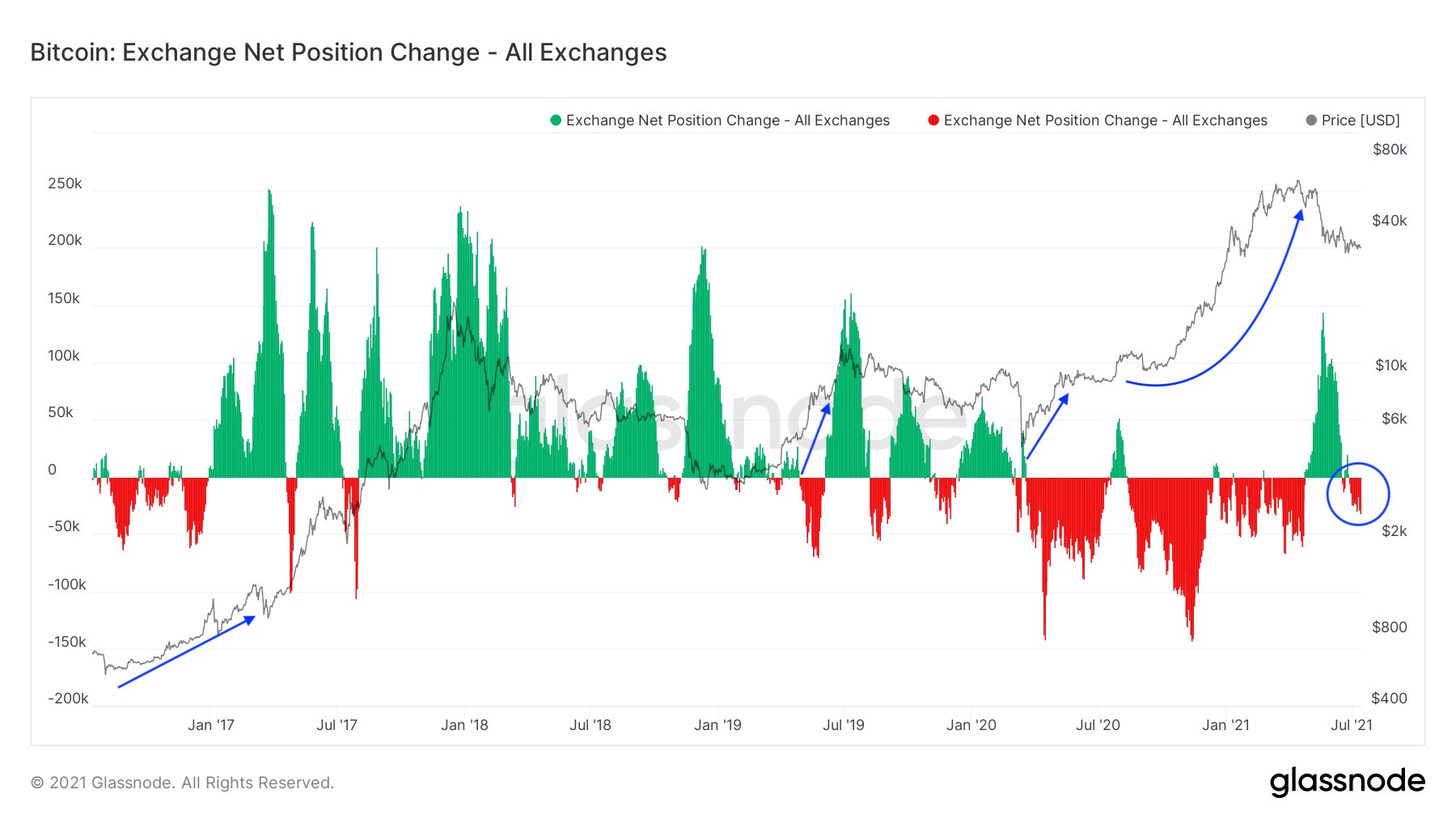 According to a chart shared by CryptoQuant, BTC mining giants have also begun to accumulate the primary cryptocurrency they extract, instead of sending coins to cryptocurrency trading platforms where they are to be sold.
The fact that the miners are accumulating BTC probably suggests that the selling pressure on the largest cryptocurrency may be lower in the near future.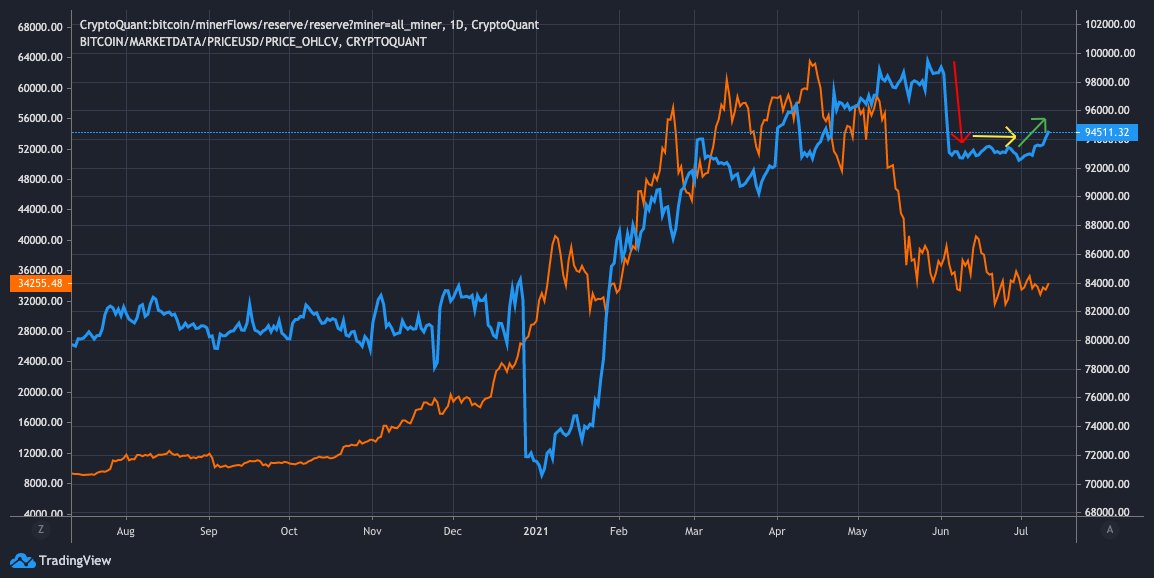 Last week, data provider Santiment said that BTC's balances on crypto exchanges were at their lowest level in 2021 due to massive withdrawals. In addition, the off-exchange BTC offer corresponds to the levels last recorded in November 2018.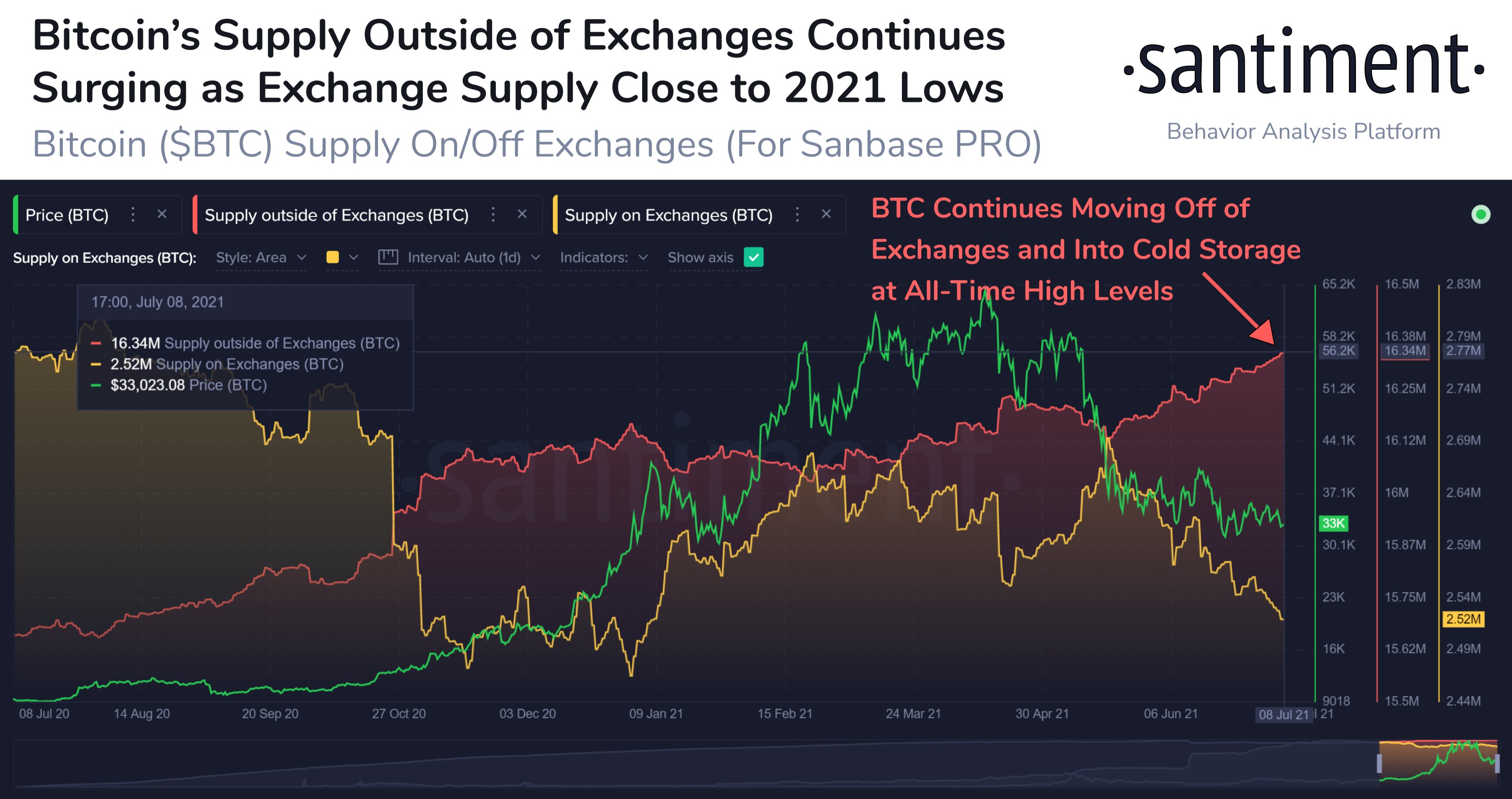 241,000 BTC were purchased on the dip
According to data recently shared by the IntoTheBlock analysis team, the owners of 314,000 wallets on the dip bought 241,000 BTC. At a current price of around $ 33,000, that's an incredible $ 7,962,013,400.
Purchases were made during the end-June period, when BTC traded between $ 30,000 and $ 31,000.

Charts source: Twitter