Internet Computer and the future for cryptocurrencies
3 min read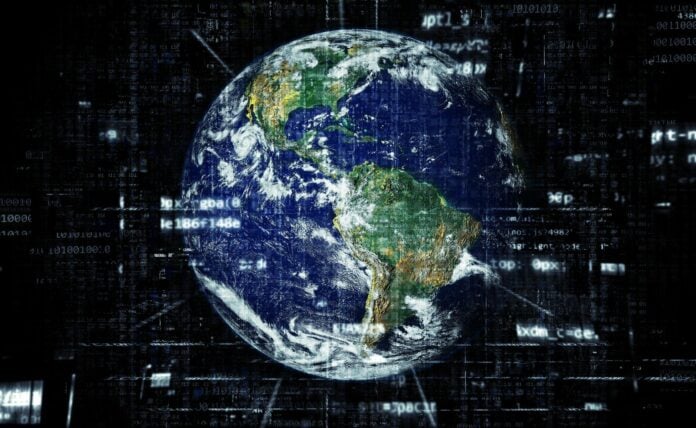 In the very first block created in the BTC network, Satoshi Nakamoto inserted the message: "The Times 03 / Jan / 2009 Chancellor on brink of second bailout for banks". The quote was taken from a headline published in the London newspaper The Times about how the British government is rescuing large banks.
We present to you one project that tries to break the foundations on which the whole Internet stands. The Dfinity Foundation is working on Internet Computer, a decentralized Internet designed to function as an alternative to the cloud infrastructure of today's global Web site.
What is Internet Computer?
The Internet as we know it today is made up of proprietary ecosystems that are in the hands of large corporations. These include hosting services, servers, security, and websites such as eBay and Amazon, which control all the data currently on their networks. Internet Computer wants to disrupt it.
Dfinity's solution is essentially a kind of blockchain computer on which developers and companies develop, use and manage software and systems without having to pay for this privilege to centralized companies.
With Internet Computer, developers could create what they want directly on the public Internet without having to contract with servers and commercial cloud services such as AWS or Microsoft Cloud.
The great promise of Internet Computer for Web2 is better security and lower costs for building, deploying and maintaining IT systems.
How does it work?
Dfinity uses a variant of the proof of stake algorithm (called Threshold Relay). In the Dfinity version, the nodes generate a random number called a "random beacon." This is used to select another group of nodes and to control the platform protocols. This mechanism is called the Threshold Relay Consensus model and is one of the key elements in Dfinity's arsenal.
However, the secret of Internet Computer is "chain key technology", which divides the execution of smart contract functions into two types: "update call" and "query call". This is what enables super-fast transactions.
Meanwhile, the Network Nervous System (NNS) manages everything from its economy and upgrades to the incorporation of independent data centers and dedicated node machines. It uses a sharding-based process to store data in a blockchain cheaply.
Why it's important to the crypto
While Dfinity's mission is to allow companies to leave old systems on Web2, many blockchains need the same help. Many nodes that help maintain such diverse networks as ETH, EOS, and Tron run on centralized servers owned by companies such as Amazon, Alibaba, and Google.
This means that the fate of Ethereum is not technically decided by the people, but by the directors of these companies. They have the power to shut down access to nodes that depend on cloud services. Although unlikely in practice, they may have little choice if governments put pressure on them to reduce cryptocurrencies.
Conclusion
Decentralized projects are only as decentralized as the infrastructure on which they are built. If we want to experience real decentralization, we cannot rely on the centralized internet.