Jack Dorsey remains a Maximalist BTC, but Twitter is currently giving away 140 NFTs
2 min read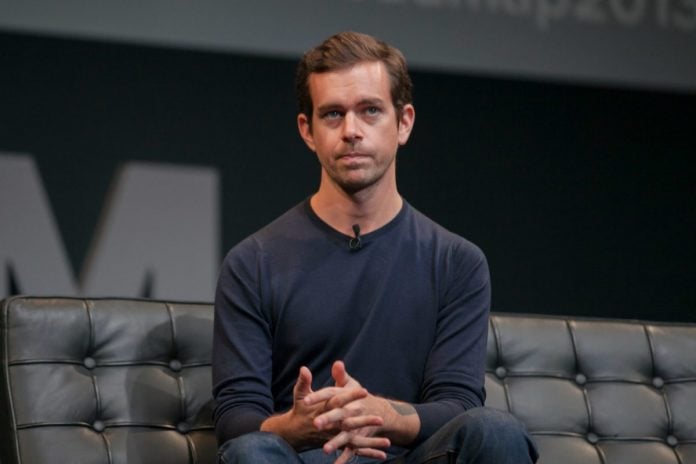 The social network Twitter issues 140 NFT tokens on the ETH blockchain. Yet founder Jack Dorsey remains a BTC maximalist rejecting altcoins.
Twitter has just released 140 NFTs
Twitter announced that gives away 140 NFT for free. Platform v subsequent post showed your product Vitamin T NFT, which consists of a prescription drug bottle filled with blue pills with the Twitter sports logo. Another NFT called First Born takes the form of the very first tweet of the founder of Twitter from 2006 on the display of a packaged device reminiscent of Tamagotchi… Dorsey said at the time: "Just up up my twittr."

Dorsey also previously sold a tokenized version of his genesis tweet for a staggering $ 2.9 million and the proceeds donated to charity. The CEO of Twitter is one of the biggest supporters of the cryptocurrency and declared BTC to be "Probably the best" native internet currency.
Jack Dorsey rejects ETH
Although Twitter and its founder have jumped on the NFT, Dorsey himself remains only a bitcoiner. Twitter CEO continues to reject altcoin as an investment and again, he rejected the idea of ​​buying Ethereum. And it despite the activities of the social media platform with Ethereum-based tokens.
Following news about the NFT, Twitter user Packanimal suggested it could be "Just a matter of time," before Dorsey invests in Ethereum. However, the CEO simply replied:
"No."
The fans are a little angry
The crypto community subsequently responded to Dorsey's response in a split way, and some altcoiners didn't like it very much. Adam Cochran of Cinneamhaim Ventures did not spare criticism on behalf of the CEO of Twitter.
He stated:
"It's still BTC maxi," while Twitter "Mintes Ethereum-based NFT based on Rarible. With this level of mental gymnastics, I'm surprised he won't be representing the US at the 2021 Olympics in Tokyo this year," added Cochran.
However, Dorsey has been known for her attitude for a long time and it has been known that before he expressed his loyalty only to BTC. In 2019, he stated: "I only have Bitcoin" and said at the BTC 2021 conference in early June:
"Bitcoin changes absolutely everything. […] I don't think there is anything more enabling for people around the world."
Conclusion
Despite the fact that some Twitter fans and users don't like it, Jack Dorsey remains a BTC maximalist. Although Twitter uses the NFT on Ethereum, its founder has rejected a possible investment in ETH. In the end, however, it is only right that everyone in the crypt market only invests in what they want to do, and others should learn to respect it anyway.
How Binance Liquid Swap works, make money by providing liquidity