LTC Analysis – Will Litecoin Break Near Resistance?
2 min read
Today we will give space to another alt – Litecoin (LTC). Litecoin is basically very similar. There is quite a lot of potential room for growth, as the all-time high is over $ 400. So if BTC manages to make one more wave up and prolong the bull cycle, the LTC has a lot of free space ahead.
Current situation at 1D LTC / USD
Litecoin was able to make great use of the support, which is around 143 USD. At the same time, it was the lower part of the bull pattern, which was seen in many markets, including BTC. In any case, it played Litecoin into the cards and the upward break was successful. The first thing was broken MA 100 and then the process continued to the S / R level of $ 195 and MA 200. Above the level is mild sharpness on the volume profile.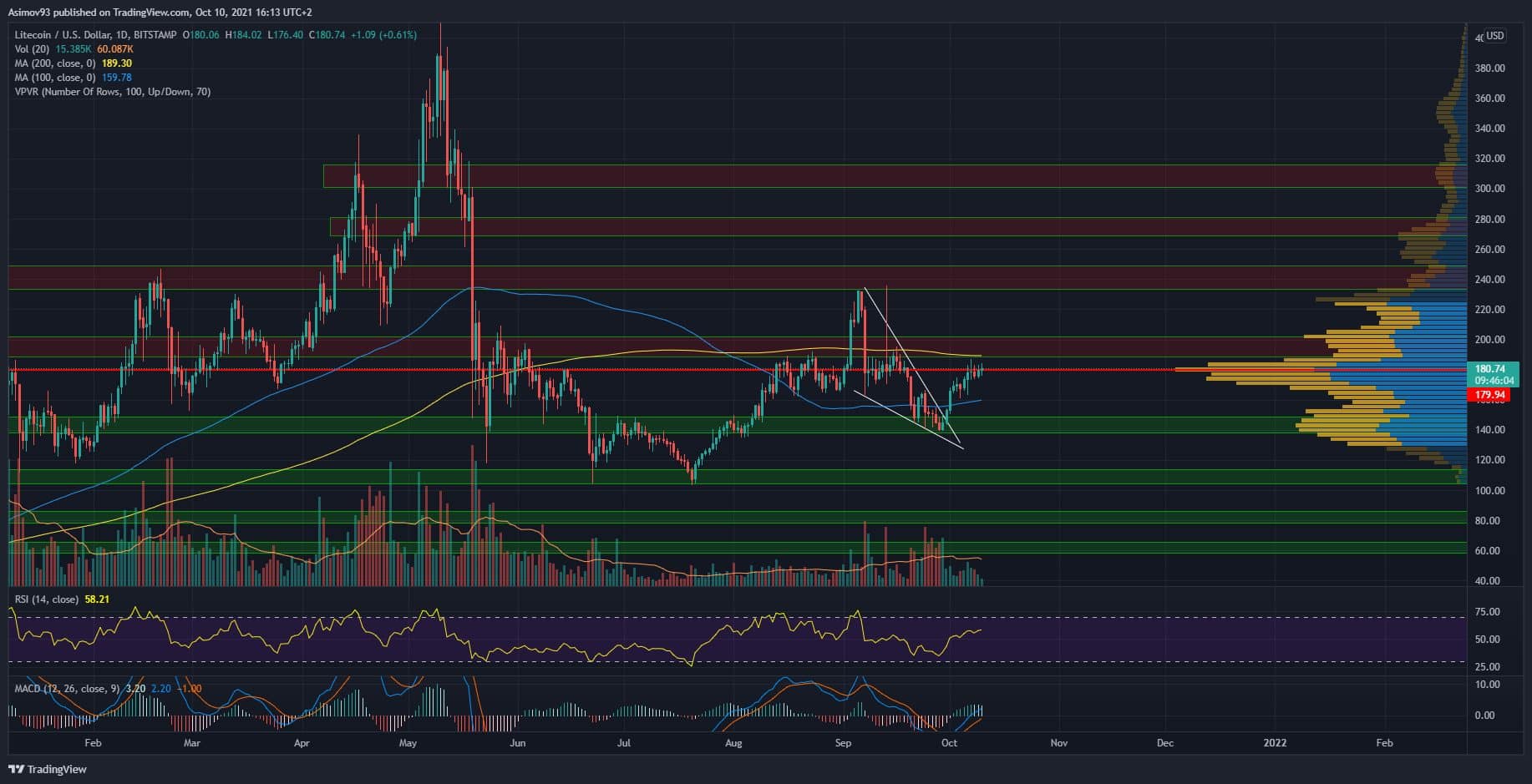 At said level, therefore, it is certain confluence which makes this level a valid obstacle. But if BTC remains stable and continues to grow at best, Litecoin should have no problem overcoming resistance. At the moment, it is clear that Price Action is not respectable. Momentum fades away, volumes they are very below average.
However, once the resistance is broken, price developments could be more dynamic at that time, and volumes will appear along with it. Most importantly, notice that according to the volume profile, it is enough to get above the S / R Level of 240 USD, where there is no solid market depth. If Litecoin gets above this level, price expansion should be very fast.
The values ​​of the daily RSI are below 60 points, so the market has not shown anything big yet. But on the other hand, there is a lot of room for expansion. Even on the basis of the MACD, the current momentum was not strong at all. But maybe that will change.