Making Coin on Coinbase Listing
3 min read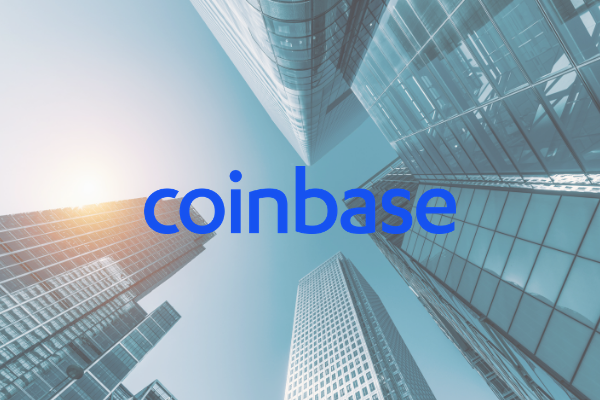 BTC firmer on impending Coinbase listing on Nasdaq
Success of the Coinbase listing will provide insight into expanded interest of other cryptocurrency firms to list on stock exchanges and access the capital markets
BTC charged ahead on Monday as Coinbase's listing on Nasdaq draws nearer, coming within inches of its all-time-high before pulling back to trade unchanged.
Up almost ninefold in the past year, and far outstripping the returns for any other asset class BTC has been on a tear.
Fanning interest in BTC and cryptocurrencies has been Wall Street's growing embrace of the nascent digital asset class and the direct listing of cryptocurrency exchange Coinbase is helping to fan the fires of interest and investment.
Coinbase's direct listing will the first listing of its kind for a major cryptocurrency company and will be a litmus test of investor appetite for other companies in the sector.
The Coinbase listing is expected to do well and if interest is sustainable, may provide the impetus for other privately held cryptocurrency companies to consider heading to the public markets to access capital as well.
A growing list of companies are looking, or already invested in BTC, drawn by price momentum and arguments that BTC can hedge risks such as faster inflation.
Earlier this year, Tesla disclosed a US$1.5 billion investment in BTC and more recently started accepting the cryptocurrency as payment for its electric vehicles, joining the ranks of firms like MicroStrategy and Square, which had earlier invested smaller sums in BTC.
Institutional interest in BTC is also gaining, with Goldman Sachs disclosing that it will be offering investment vehicles for BTC and other digital assets to its private wealth clients.
Morgan Stanley also plans to give rich clients access to three funds that will facilitate cryptocurrency ownership.
Coinbase looks poised to ride this wave of cryptocurrency interest – with the fast-growing exchange expected to command a staggering valuation of about US$100 billion when it lists on Nasdaq this week, more than the value of the New York Stock Exchange and Nasdaq Stock Market combined.
While some investors may baulk at Coinbase's valuation, it is also hugely profitable – expecting to reap a first quarter profit of between US$730 million to US$800 million, or double what it earned in all of 2020.
Revenue at Coinbase in the first three months of this year also surpassed its US$1.3 billion total for last year, compared with the US$5.6 billion generated by Nasdaq last year, Coinbase does position favorably for now.
But key to Coinbase's sustainable growth and prospects is continued interest in cryptocurrencies and BTC in particular.
While other cryptocurrencies, called "altcoins" because they're seen as an alternative to BTC, accounted for 44% of Coinbase's revenues, the exchange's fortunes tend to hew closely to BTC's prospects.
Coinbase only turned a profit last year as institutional demand for cryptocurrencies propelled BTC and other cryptocurrencies like Ether, to new highs.

The post Making Coin on Coinbase Listing appeared first on SuperCryptoNews.