MANA bulls look ready to take 28% profit, analyst points out
2 min read
The Decentraland (MANA) price has managed to sustain some of its value even in a bear market for the entire crypto ecosystem. So the analyst Filip L. points out that MANA bulls look set to take 28% profit for this week after the price rallied from the 200-day Simple Moving Average (SMA) and is now set to break out and stay above the S1 monthly support level.
MANA bulls look ready to take profit
"Expect more investors to join the rally once the MANA price can consolidate above the S1 and set $2.57 later today as the target price," he said.
So, according to him, Decentraland was spiraling down last week, but the bulls have regained control with a jump to $1.67.
"The 200-day SMA around $2.0 offered a window of opportunity for more bulls to extend the recovery," he said.
Thus, the analyst points out that in a slow but consistent action, the price action is hovering a week high of 28%.
Therefore, according to him, now the bulls are trying to consolidate above the monthly S1 at $2.24, and with that it has also re-entered the Fibonacci retracement.
So the analyst points out that the MANA price is still far from any all-time highs, but that doesn't mean Decentraland's price action will disappoint.
"Expect more investors to enter during the US session if the MANA price can stay above $2.24. This trigger and influx will cause price action to be pushed even higher to $2.57, the low of Dec 4th and set as an easy-to-achieve profit target."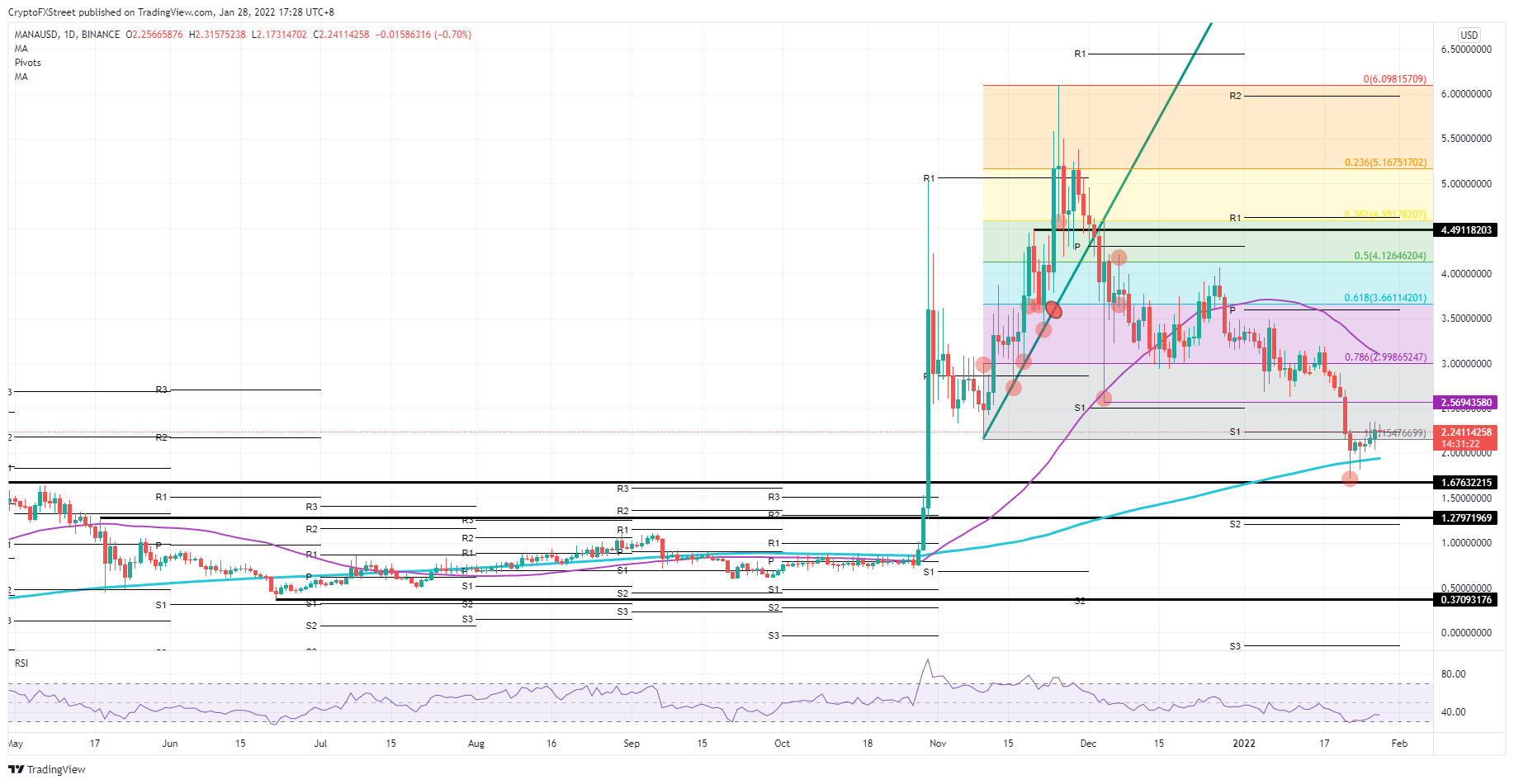 However, he points out that the monthly S1 can be 'slippery' and price action can easily slide down, causing bulls to take their money and run.
"MANA price would act against the 200-day SMA, break and fulfill the swing trade to $1.67. Lower swing would trigger an even more aggressive sell-off by bulls and investors, with a short overshoot to $1.28, just above the monthly S2."