Market overview 1.2. | BTC, LSK, DASH, ICX, NYC | New YorkCoin PUMP 5,812%. Bitcoin in a slump!
3 min read
Yesterday we saw how crazy it could be on cryptotracks. Bitcoin lost $ 200 yesterday and the fall may not be over. LISK continued to grow, we are almost 100% appreciation for 2020.
At present, the cryptomarket has a total market value of USD 255.5 billion, while yesterday we were at USD 260 billion. Bitcoin withdrew to $ 9,300 yesterday. The total market this year grew by 37% to top values. BTC dominance 66.2%.
The best growth yesterday was:

NewYorkCoin (NYC) $0,000542 USD ( 5 812,48%)
NYC was followed by :

MonaCoin (MONA) $1,69 USD (24,44%)

ICON (ICX) $0,265388 USD (20,92%)

Lisk (LSK) $1,05 USD (10,01%)

Golem (GNT) $0,040521 USD (6,95%)

Ontology (ONT) $0,775991 USD (6,71%)
The biggest loss from the top 100 Market Cap yesterday was: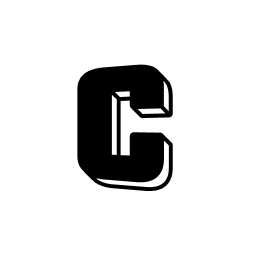 Centrality (CENNZ) $0,058975 USD (-14,24%)

Ethereum Classic (ETC) $11,00 USD (-9,76%)
All data are from coinmarketcap.com
[BTC / USD] in 2020 to the present value + 30.32%
Yesterday we saw Bitcoin crash from 9,500 to 9,300 USD. This fall results from the upper side of the resistance, where yesterday Bitcoin did not hold. Overall, it again looks like a smaller slump. Last time we dropped from $ 9,100 to $ 8,200, we bounced back to $ 9,500. This time we will have to look for new support at $ 9,100 followed by $ 8,700. Yesterday the bitcoin value decreased by 1.97%.
[LSK / USD] In 2020 to the present value + 95.6%
LSK attracts to current growth. At the moment we have a "only" 95%. The reason we chose for today's LSK survey is the constant growth we see in the graph. Yesterday added to 10%. The closest resistance is at $ 1.61. We see support at $ 0.85. Will LSK continue to grow?
[DASH / USD] in 2020 to the present value + 179%
Currently one of the best coins of the top 100 capitalization, experiencing an unbelievable bull run. It has been growing since the bottom of the month and added an unbelievable 179%.
DASH is literally experiencing euphoria in 2020. The total reflection from the 6-month bottom took place in the last month of 2019. The reflection came at 38.25 USD. Let's move to 2017 for $ 1,700. This is exactly what DASH at ATH achieved. The current value is 114 USD and so DASH has a lot to catch up. We see weekly support at 103 USD, from which we have already bounced to 143 USD.
. 
[ICX / USD] in 2020 to the present value + 139%
ICON created a new top for 2020 at $ 0.28 yesterday, a 20% growth yesterday and a total of up to 139% in 2020. ICON is hard to find a link to BTC, so it's probably going to be "my own game". 11.02 will have an ICX conference in China along with Maker and Chainlink. The closest support is $ 0.189.
[NYC / USD] Yesterday 5,812%
This month, no altcoin made a big enough pump to eject it into the top 100 capitalization. "Only" $ 60 million was enough for such a catapult. Of course it's pump and dump but those% are crazy. It is a deep-built coin (unless we count yesterday). Yesterday's pump is related to the new listing on the southxchange exchange.
[coinlib-widget type=0 coinid=786 prefcoinid=1505 width=400 dark=0]
[coinlib-widget type=0 coinid=1188 prefcoinid=1505 width=400 dark=0]
[coinlib-widget type=0 coinid=122908 prefcoinid=1505 width=400 dark=0]
Thank you for taking the time to analyze and review the market today.