Market Overview 11.3.| BTC / USD + World indices: Massacre has a break for the day, will it continue?
3 min read
Today we look at the situation on Bitcoin and bring news from the world market, because there is no doubt that it is closely related.
Cryptocurrency market currently has a total market value of $ 225 billion. Since yesterday's survey, we have seen growth of $ 3.5 billion. We did not have such a slump in 2020. The decline from high in 2020 is $ 81 billion and bitcoin dominance is 63.9%.
The best growth yesterday was:
Massacre is over, at least for one day we stopped the slump. Bitcoin grew slightly throughout the day, even surpassing $ 8,000 for a while, but then dropped to $ 7,800. Many less capitalized coins have responded to Bitcoin's growth, adding more percent growth. The problem with this growth is that only low-capitalized coins grow significantly. Larger coins added only 2-3%, which is proportional to the growth of BTC, barely noticeable on the charts.

Loopring (LRC) $0,047732 USD (17,36%)

Golem (GNT) $0,051744 USD (16,90%)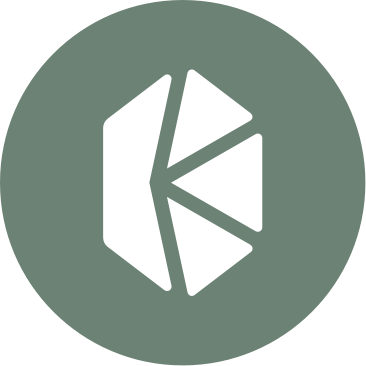 Kyber Network (KNC) $0,783626 USD (18,38%)

Synthetix Network Token (SNX) $0,757557 USD (14,51%)

Blockstack (STX) $0,126087 USD (14,06%)
The biggest drop was recorded:

Swipe (SXP) $0,811640 USD (-7,16%)

Hedera Hashgraph (HBAR) $0,045037 USD (-6,25%)

Bytecoin (BCN) $0,000327 USD (-3,52%)
All datas are from coinmarketcap.com
World markets yeterday
Massacre ended up on the indices as well (at least one day), where yesterday we registered a few percent growth. Surprise is certainly oil, which again got above 30 USD.
SP500: +0,66%
NASDAQ: +1,1%
DOW J.: -7,79%
OIL: +11%
GOLD: -1,3%
DXY +1,17%
[BTC / USD] In 2020 to present value: + 10.1 %
We see the closest support at $ 7,400 – $ 7,000. This support stems from a rebound after the 6-month bear trend of the summer of 2019. In early 2020, we see a strong rebound at $ 7,000-7,400, and it can be assumed that if the situation does not calm down, we may look there again. Of course, it's not just about the fall of Bitcoin, as we see it now. On the contrary, if we start to wave slightly upwards, probably only to the value of 8 500 USD, where there is currently resistance. We see further resistance at $ 8,700 and $ 9,100.
[TOTAL MARKET CAP] In 2020 to present value: + 22.89%
We are currently at $ 225 billion. We see only 22% appreciation for 2020. Since the high we fell by 28.69%. At high 2020, we were $ 306 billion. Of course, the situation copies the development on index pairs, we see mainly fractal similarity to the S & P500 index. While Halving should increase the value of Bitcoin, investors are now reacting differently.
Concerns about the huge economic losses that are already occurring have a huge impact on the markets, we cannot expect markets to grow now that people are worried about their business, work and health. In this state, investment will be of little interest. In Italy we have a whole country in quarantine, only in this case we can understand that any investment in Bitcoin will probably be of little interest and gradually the retailers in BTC will no longer be interested in other corners of the world. When will the situation calm down and will be under control, we can expect significant growth in world markets and also in Bitcoin.
Current prices
[coinlib-widget type=0 coinid=859 prefcoinid=1505 width=400 dark=0]