Market overview 14.2. | [BTC] -0.63% [ETH] + 5.76% [CHZ] + 50% [XRP] + 19.37% All eyes are on ETH and XRP
3 min read
Yesterday Bitcoin made 440 USD movement, but stabilized at 10 300 USD. But many eyes remained on XRP, which made almost 20% pump for yesterday. Also interesting is Chiliz, who appreciated by 50%. Ethereum at a new high at 275 USD.
At present, the crypto market has a total market value of USD 301 billion. So yesterday we put the new high again in 2020. Bitcoin yesterday added 5.29% on growth and it sent almost the whole market to green numbers. BTC dominance declines to 61.7%.
The best growth yesterday was:

Chiliz (CHZ) $0,019141 USD (52,06%)
CHZ was followed by :

THETA (THETA) $0,179867 USD (37,33%)

XRP (XRP) $0,335658 USD (19,37%)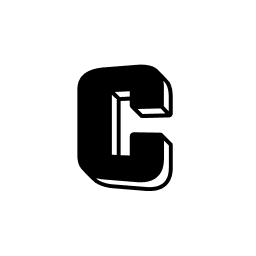 Centrality (CENNZ) $0,095891 USD (18,35%)

Bytecoin (BCN) $0,000373 USD (14,86%)

DxChain Token (DX) $0,001352 USD (6,93%)
All datas are from coinmarketcap.com
[BTC / USD] In 2020 to present value: +46.98%
The day before Bitcoin reached a new high for 2020, yesterday we fell a little $ 150 (at the time of writing the article). That doesn't have to mean anything if Bitcoin stays above $ 10,000. The total area of ​​around 10,000 investors is hard to conquer (compared to January 2020). Bitcoin's dominance has fallen significantly to the current 61.7% and has practically declined since the new year. This gives opportunities for altcoins such as Ethereum, Litecoin, Bitcoin Cash and others for massive growth. But everything will depend on Bitcoin either way. If Bitcoin falls for a few days, it will pull down altcoins significantly. And this percentage more than Bitcoin.
[ETH / USD] In 2020 to present value: + 116.3%
February brought ETH a month full of bull run madness. Overall, in 2020 we grew by 116% under ETH. It now fits with resistance at $ 270. If ETH surpassed it, we would quickly reach last year's top at 319 USD. We see support on the graph in the former resistance band of $ 235. ETH creates parabolic growth and will have to be extremely careful not to fall down. Cryptocurrencies are and will always be a very risky asset.
[XRP / USD] In 2020 to present value: + 74%
Ripple yesterday with + 19%. We know that yesterday's partnership with the Egyptian bank may be behind this growth, but we also broke resistance to $ 0.30. Right now, with a 74% appreciation for 2020, it's not as bad as it was in January. We are currently at $ 0.33 and the resistance is high at $ 0.38. We finished the pattern we had been watching for the last month, with the peak resistance being 0.30. Support will be the previous resistance to $ 0.29-0.30.
[CHZ / USD] In 2020 to present value: + 183%
Chiliz today up to 50% growth. Overall, in 2020 it is up to 183%. But the main of the growth came only this month. This pump was to be expected because in February the coin has a number of events (partnership with Barcelona FC etc). The price has now completed a round bottom pattern, and according to TA, growth should end. However, the records continue throughout the month and so the CHZ can surprise us again. The current resistance is at $ 0.0197 where we are.
Current prices
[crypto coins="BTC,ETH,XRP,CHZ" columns="2″]