Market Overview 15.3.|BTC, ETH, LTC Are we expecting growth or continuing to fall at the beginning of the week?
3 min read
Today we look at Bitcoin, Ethereum and Litecoin. Last week they wrote off big values, we look at what to expect and how it looks on the charts. Will the slumps end?
Crypto markets currently has a total market value of $ 156 billion. We have seen growth of $ 11 billion since yesterday's overview. We did not have such a slump in 2020. The decline from high in 2020 is $ 150 billion and bitcoin dominance is 64%.
The best growth yesterday was:

Hedera Hashgraph (HBAR) $0,045754 USD (53,58%)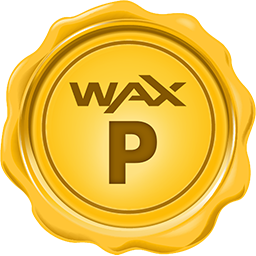 WAX (WAXP) $0,033268 USD (48,48%)

Molecular Future (MOF) $0,423016 USD (39,04%)

ABBC Coin (ABBC) $0,111042 USD (35,48%)
The biggest drop was recorded:
Only 3 coins are in decline today. Bitcoin pulled up on the weekend, but only for one reason, we write more about it below. The Altcoins also responded to growth as a reaction to Bitcoin, which now calmed down.

KuCoin Shares (KCS) $0,986493 USD (-6,31%)

Multi-collateral DAI (DAI) $1,02 USD (-3,69%)

Terra (LUNA) $0,149195 USD (-2,04%)
All datas are from coinmarketcap.com
World markets yeterday
Bleeding continue to index, commodities joined. Bitcoin is exactly following again. Drops continues and more and more daily percentage losses are added in response to other economic constraints.
SP500: +9,29 % NASDAQ: +10 % DOW J.: +9,36 % OIL: +7,5 % GOLD: -2,94 %
DXY +1,22 %
[BTC / USD] In 2020 to present value: -23.96 %
Yesterday we saw a quieter market situation. Bitcoin fell by 3.02%. The reason for the momentary stagnation is that even world markets have not dropped, even more significantly boosted growth. But the situation may change on Monday when the stock exchanges open. We see current support at $ 5,000 and then strong support at $ 4,000 for the coming days / weeks. More about Bitcoin analysis we wrote in a separate article here.
[ETH / USD] In 2020 to the current value: +3.72%
Ethereum, like Bitcoin, settled over the weekend. We wrote about the reason for this in the BTC. Let's take a look at the current status, and that's $ 125 per ETH. Just a few days ago we saw $ 85.91 per piece. Trading will open on Monday and if the situation regarding coronavirus is severe or will be bad news on Monday, then markets will fall and Bitcoin and therefore Ethereum will fall. Good news can save us. The closest support is $ 115 and then $ 85.
[LTC / USD] In 2020 to present value: -14%
Litecoin is worse off in 2020 than Ethereum. Its current value is 14% less than 01.01.20. We currently see values ​​at 35 USD. While a few days ago we saw a drop to 23.6 USD. The same rule applies as I wrote above: if Monday opens badly on the stock exchanges, it will go down on cryptocurrencies. On Sunday we expect a quieter day, but from the advent of Monday maybe even a slight decline. Yesterday added a slight growth of 2.6%. We are looking for support at 20-23 USD.
Current prices
[coinlib-widget type=0 coinid=859 prefcoinid=1505 width=400 dark=0]
[coinlib-widget type=0 coinid=145 prefcoinid=1505 width=400 dark=0]
[coinlib-widget type=0 coinid=359 prefcoinid=1505 width=400 dark=0]