Market overview 17.2. | [BTC] -1.5% [LTC] -6.27% [ETH] -5.77% [XRP] -7.33% Over the weekend, bears took the market into their own hands
2 min read
The weekend was busy, especially Sunday, so we will look at the selected crypto as it looks on the charts. Today we look at Bitcoin, Litecoin, Ethereum and XRP.
At present, the crypt market has a total market value of USD 284 billion. Bitcoin dropped again yesterday and it starts to look like a sequel. But bitcoin dominance is rising, of course altcoins are falling more against the USD than Bitcoin, and thus dominance increased by almost 2%, which is definitely not enough.
The best growth yesterday was:

FTX Token (FTT) $2,90 USD (16,39%)
FTT was followed by :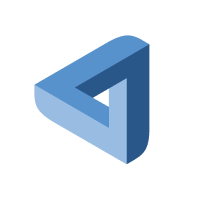 MaidSafeCoin (MAID) $0,105897 USD (13,02%)

Chainlink (LINK) $4,50 USD (4,23%)

Lisk (LSK) $1,87 USD (3,16%)

Huobi Token (HT) $4,98 USD (1,64%)

DxChain Token (DX) $0,001347 USD (1,24%)
All datas are from coinmarketcap.com
[BTC / USD] In 2020 to present value: + 35%
We have a weekend slump. Bitcoin fell below $ 10,000 and the slump is slowly taking on core formations. Since the high we have fallen by almost 900 USD. We are currently facing $ 9,100- $ 9,500 if bulls fail, $ 8,700 will not miss us. At the end of this pattern, the new growth cycle will start at $ 11,800. Before we grow, whales must withdraw their profits, and that is exactly what this will happen!
[ETH / USD] In 2020 to present value: + 122.3%
February brought ETH a month full of bull run madness. Overall, we grew 122% in ETH in 2020. We are currently at $ 252 for Ethereum. The decline is significant and came in the resistance zone at 270-280 USD. We see support on the graph in the former resistance zone of $ 254. Yesterday, the Ethereum went into a significant correction of 5.4%. Parabolic growth is over and Ethereum will have to seek its support.
[XRP / USD] In 2020 to present value: + 49%
Ripple erased almost all 2 weeks of growth. The previous resistance at 0.30 was overcome last week and we reached almost $ 0.345. However, we have now fallen below $ 0.30 and it seems that this slump may not end. Similarly, the 2020 profit fell below 50% and XRP is far from price stability. Ripple is currently looking for support at $ 0.25 – $ 0.264. Yesterday recorded a 7.5% decline.
[LTC / USD] In 2020 to present value: +77%
Litecoin up 13% loss from high 2020, yesterday recorded -5.76%. High is at $ 84 in 2020. Interesting throughout Litecoin is its deep support of up to $ 60-64. Bulls will want to fight for this support. Bears, on the other hand, will try to get to $ 60 as soon as possible. Bitcoin is likely to help speed this downturn, and we should go down to $ 60.
 Current prices
[crypto coins="BTC,LTC,XRP,ETH" columns="2″]