Market overview 18.2. | [BTC] -1.3% [LTC] -0.13% [BCH] -0.23% Bitcoin already in the support band. But we lost $ 1,000 from high!
2 min read
Today we look at Litecoin, Bitcoin and Bitcoin Cash. The slump slowed slightly, but we still do not see the reflection, which is the main thing. Bitcoin has already lost $ 1,000 from the high in 2020 and has reached the support zone.
At present, the crypto market has a total market value of USD 281 billion. Bitcoin dropped again yesterday and it starts to look like a sequel. But bitcoin dominance is rising, of course altcoins are falling more against the USD than Bitcoin, and thus dominance has increased by almost 2%, which is definitely not enough.
The best growth yesterday was:

Hedera Hashgraph (HBAR) $0,051706 USD (20,52%)
HBAR was followed by :

v.systems (VSYS) $0,049515 USD (19,83%)

Bitcoin Diamond (BCD) $0,843068 USD (13,79%)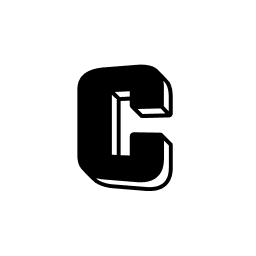 Centrality (CENNZ) $0,095870 USD (11,48%)

Bitcoin SV (BSV) $308,26 USD (11,33%)

Zcash (ZEC) $64,18 USD (10,16%)
All datas are from coinmarketcap.com
[BTC / USD] In 2020 to present value: + 35.7%
Yesterday Bitcoin saw another drop, dropping by 1.28% in%, in USD value we reached $ 9,474. However, the decrease may not be over. We see the closest support at $ 9,100 – $ 9,550. It is a huge band that results from the previous resistance. This is where the cup and handle pattern should end.
 By bouncing off the support, the BTC should rise to the value it fell from, in our case $ 10,500. We have a resistance of $ 10,300-10,700, after breaking it will create a new cycle of $ 11,800. Everything should come out a month in advance. The expected bottom reflection should come this weekend, or shortly after, starting from the handle pattern.
[BCH / USD] In 2020 to the current value: + 90.74%
Bitcoin Cash had nearly $ 500 to high in 2020. An incredible ride, just like Bitcoin and BCH await halving, as well as the growth of Bitcoin SV and C. Wright can stay behind the growth. Bitcoin Cash made it to the top of 2019 in less than 2 months in 2020. At the moment, however, it is losing on bitcoin, it's a -27% loss, which is likely to increase.
We assume that weak support at $ 371 will not last and serious support for bounce will be above $ 304. The total loss will be up to -39%.
[LTC / USD] In 2020 to present value: +77%
Litecoin yesterday 0.13%. High is at $ 84 in 2020. Interesting throughout Litecoin is its deep support of up to $ 60-64. The bulls will want to fight for this support. Are we headed there? I think Bears don't have much time before Bitcoin returns over $ 10,000 again.
The estimate is about that week. Values ​​of $ 60-63 may be a candidate for bouncing up. The Bitcoin pattern shows that investors could use this slump to overcome resistance at $ 10,700 and go to $ 11,800. In that case, Litecoin could attack $ 100 the following month.
Current prices
[crypto coins="BTC,LTC,BCH" columns="3″]
Thank you for taking the time to review the market today.