Market overview 18.3. | Bitcoin's collapse calmed down after world markets stopped bleeding
2 min read
Today we look at the bitcoin graph. The situation calmed down slightly, and the large drops are perhaps overcome for a few days. The world market is also slightly growing.
Crypto market currently has a total market value of $ 150 billion. Since yesterday's overview, we have seen growth of $ 5 billion. The decline from high in 2020 is $ 156 billion and bitcoin dominance is 63.8%.
The best growth yesterday was: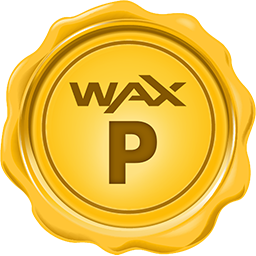 WAX (WAXP) $0,037243 USD (38,27%)

Synthetix Network Token (SNX) $0,461227 USD (16,23%)

Komodo (KMD) $0,321709 USD (16,05%)

KuCoin Shares (KCS) $0,981899 USD (14,00%)

Lisk (LSK) $0,900389 USD (11,87%)
The biggest drop was recorded:

Terra (LUNA) $0,135493 USD (-1,42%)

0x (ZRX) $0,141690 USD (-0,61%)

Ethereum Classic (ETC) $4,52 USD (-0,65%)
All datas are from coinmarketcap.com
World markets yeterday
SP500: +5,46%. NASDAQ: +5,7%.  OIL: -5,57%. GOLD +1,23%. DOW J. +4,54%
[BTC / USD] In 2020 to present value: -24.40 %
Yesterday we saw a 4.13% growth on Bitcoin. The current value is $ 5,240. Just a few days ago we were below $ 4,000. Bitcoin records bad times. This year he managed to climb up to over $ 10,000 and now we have a drop of more than half. But everything is even worse because Bitcoin has no power. It all depends on the current development around coronavirus, and what impact this will have on world markets. Bitcoin is currently calming, as the world markets are now experiencing quieter days.
We currently see support at $ 5,000 and then $ 4,000. Before looking up, I recommend carefully monitoring the support values. If the global coronavirus situation fails, we cannot wait for the bull run and the values ​​we dropped from.
Current price
[crypto coins="BTC" columns="1″]