Market overview 24.3.| Bitcoin Rodeo – New low on world markets
2 min read
What are the main events of this market review? New low on world markets. Indices opened as expected. But the current situation on Bitcoin is about growth, because we have surpassed $ 6,400 again.
Crypto markets currently has a total market value of $ 175 billion. The decline from high in 2020 is $ 131 billion and bitcoin dominance is 65.5%.
The best growth yesterday was:

Status (SNT) $0,015633 USD (20,68%)

MCO (MCO) $4,48 USD (8,94%)

Monero (XMR) $42,44 USD (8,11%)

v.systems (VSYS) $0,024082 USD (7,76%)

Ren (REN) $0,039526 USD (8,12%)
The biggest drop was recorded:

Swipe (SXP) $0,588373 USD (-7,87%)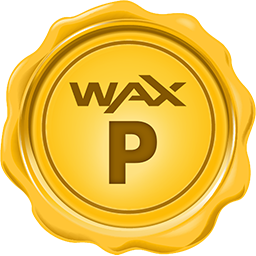 WAX (WAXP) $0,031095 USD (-5,12%)
All datas are from coinmarketcap.com
World markets yeterday
SP500: -3,22%. NASDAQ: -0,82%. OIL: -0,12%. GOLD +3,4%. DOW J. -3,32%
[BTC / USD] In 2020 to present value: -12%
Bitcoin yesterday, despite the world markets, fell over $ 6,000. I recall that for a moment fell below $ 6,000 for a while. But the current situation does not solve anything. Bitcoin is between two levels. We currently have resistance at $ 6,400, and we can't expect significant growth until we break it. Since last Friday, Bitcoin has fallen from $ 7,160 to below $ 6,000. The closest support value is at $ 5,850, where we have seen confirmation on the weekend. If we move in this channel, there is no reason to be either bullish or bearish. The situation will only change when we leave this channel.
Price could be below $ 10,000 for Bitcoin for months. I do not exclude that we will wave on charts, it is possible that we will go up two maybe (even three thousand USD) and also a similar amount of drop.
But why not, we need to realize that we were on top this year at a time when the total market was $ 306 billion. Now it was under $ 150 billion, which is significantly less money and it will probably happen that 1-2 whales will agree and send it up or down wherever they want. The less capital in the market, the worse. There is just a bad situation on the market right now and I don't think we're going upstairs and that the new bull market is in sight.
Selected coins from top capitalization yesterday:

Bitcoin (BTC) $6 177,23 USD (4.49%)

Ethereum (ETH) $131,97 USD (3.27%)

XRP (XRP) $0,157134 USD (1.84%)

Bitcoin Cash (BCH) $218,52 USD (4.81%)

Litecoin (LTC) $38,16 USD (5.11%)
Current price
[crypto coins="BTC" columns="1″]