Market overview 27.2. | [BTC] -4.62% [ETH] -7.29% [BCH] -3.44% World markets bleed just like cryptocurrencies!
2 min read
Today we will focus on the three coins that recorded massive falls yesterday. Together we will look at how it looked on the Bitcoin, Ethereum and Bitcoin Cash charts.
At present, the crypto market has a total market value of $ 242.5 billion and a decline from high of $ 64 billion. Bitcoin fell by $ 600 and bitcoin dominance is 64.2%.
The best growth yesterday was:

Aion (AION) $0,169951 USD (23,78%)
AION was followed by: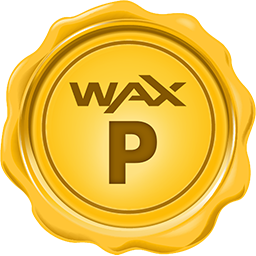 WAX (WAXP) $0,041950 USD (9,17%)

Lisk (LSK) $1,33 USD (9,27%)

Tezos (XTZ) $2,83 USD (5,97%)

Chainlink (LINK) $3,68 USD (5,43%)
The biggest drop was recorded:

Swipe (SXP) $0,873905 USD (-19,45%)

Bytecoin (BCN) $0,000422 USD (-13,89%)

WaykiChain (WICC) $0,220350 USD (-12,58%)

Ethereum Classic (ETC) $7,67 USD (-12,09%)

Nervos Network (CKB) $0,005679 USD (-12,54%)

Litecoin (LTC) $61,11 USD (-11,51%)
All datas are from coinmarketcap.com
Yesterday we had a day full of falls, but it is not only on cryptocurrencies, and the world stock exchanges reported 8 to 10% falls. Panic has been triggered by investors worried that coronavirus may affect the operation of large companies in China and Europe. New deaths from Italy worsened the situation yesterday, and this is a serious problem to which investors are responding by a massive slump. So today we look at the three top-capitalization coins as they did last night.
[BTC / USD] In 2020 to present value: +22.95%
Bitcoin fell another 4.62% yesterday. We fell to $ 8,530 yesterday. We begin massive downturns after we have swept the resistance area to $ 10,500. We are experiencing really hard days and Bitcoin will be very difficult to cope with these slumps and it will take longer. We are currently looking for $ 8,600, where we stopped yesterday and today we should fight for that. If the support is broken, we can lower our support to $ 8,200.
[ETH / USD] In 2020 to present value: +71.65%
Ethereum fell 27% from its high to 289 USD. We are currently at $ 222 and, like the market, Ethereum has fallen significantly down. Yesterday we got support in the area of ​​216-230 USD. Today we will see if we can keep this support or not.
[BCH / USD] In 2020 to present value: + 60%
Equally bad (maybe worse) it is on the BCH / USD chart. It fell by 41% from high in 2020. He got into the support zone yesterday where he stopped. We see the zone in the region of 304 – 338 USD. Early this morning we see a slight reflection, but in the end it will only be in Bitcoin's power.
Current prices
[coinlib-widget type=0 coinid=859 prefcoinid=1505 width=400 dark=0]
[coinlib-widget type=0 coinid=145 prefcoinid=1505 width=400 dark=0]
[coinlib-widget type=0 coinid=157 prefcoinid=1505 width=400 dark=0]
Thank you for taking the time to review the market today.