Market overview 29.1. | BTC, ADA, XMR, IOTA
2 min read
Bitcoin again at $ 9,000. Let's look at today's overview of IOTA, Monero and Cardano. Cardano has a new partner and grows like mushrooms after the rain.
At the moment, the cryptomarket has a total market value of $ 248.5 billion, while 4 days ago we were at $ 230 billion. The market is slowly returning to this year's top 250 billion USD. Bitcoin dominance: 66.1%. Altcoins are also growing and old powerful pumps have appeared. Bitcoin reached $ 9,000.
The best growth yesterday was:

KickToken (KICK) $0,000073 USD (32,05%)
KICK was followed by TOP 5 :

IOTA (MIOTA) $0,285313 USD (13,87%)

Quant (QNT) $4,53 USD (11,94%)

iExec RLC (RLC) $0,565620 USD (10,93%)

Nexo (NEXO) $0,125964 USD (8,73%)

Cardano (ADA) $0,051986 USD (8,45%)
The biggest loss yesterday was:
Yesterday, the market recorded the vast majority of appreciation after Bitcoin showed a nice up. However, some coins were found that did not respond to this growth.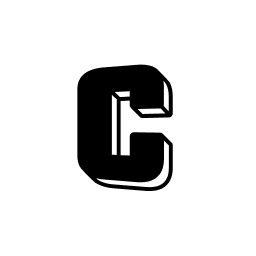 Centrality (CENNZ) $0,072392 USD (-14,68%)

Bitcoin SV (BSV) $284,85 USD (-7,83%)

Bitcoin Gold (BTG) $11,47 USD (-6,63%)
[BTC / USD] in 2020 to the current value + 23.21%
Bitcoin reached $ 9,000 yesterday, and for the second time in a year we tested this resistance. It is still not decided whether to break it or go to the closest support to 8 780 USD. Yesterday we are seeing a 2% increase in value.
[IOTA / USD] in 2020 to the current value + 81%
In 2020, IOTA has already added 81% to its current value and is currently at a strong 2-month resistance at $ 0.287. Yesterday it added up to 13.87%, which makes this cryptocurrency the second best coin in growth. We see the closest strong support at $ 0.21.
[ADA / USD] In 2020 to the present value + 61.89%
Cardana's latest partnership with PwC is accompanied by a sharp rise in the price of ADA coins. Cardano scored approximately 8.45% in 24 hours. Cardano is really going, in February 2020 it should be on hardfork, and this month is the second partnership. We've added 30% growth since the announcement of hardfork. Overall, by 2020, ADA is already up by 61.89% to its present value. Currently we see support at $ 0.046, resistance at $ 0.053 and then $ 0.061.

[XMR / USD] In 2020 to the present value of + 49.16%
Monero is currently at $ 66 for 2020. It has risen by almost 50% to its present value. For yesterday it scored 1.2%, but the formation it creates on the chart, calls strongly for bullish. The closest resistance we see at 70 USD. We see the closest support at $ 59.5 and the support line at $ 62.2.
Thank you for taking the time to analyze and review the market today.