Market overview 3.3. | [BTC] + 3.92% [BCH] + 9.18% [ADA] + 7.76% Finally! Is this the beginning of Bitcoin's return to $ 10,000?
3 min read
Yesterday, after some time on the market, we saw a slight growth. The growth was related not only to Bitcoin but also Bitcoin Cash reacted well. We'll also look at Cardano.
At present, the cryptO market has a total market value of $ 253 billion, and we see a decline of $ 53 billion from high in 2020. Bitcoin recorded growth of $ 250 / head and bitcoin dominance is 63.7%.
The best growth yesterday was:

Algorand (ALGO) $0,374290 USD (19,49%)
ALGO was followed by:

Hedera Hashgraph (HBAR) $0,039169 USD (15,37%)

Bitcoin SV (BSV) $257,91 USD (14,57%)

Ren (REN) $0,062319 USD (14,42%)

Decentraland (MANA) $0,042094 USD (13,07%)

Nexo (NEXO) $0,173744 USD (13,12%)
The biggest drop was recorded: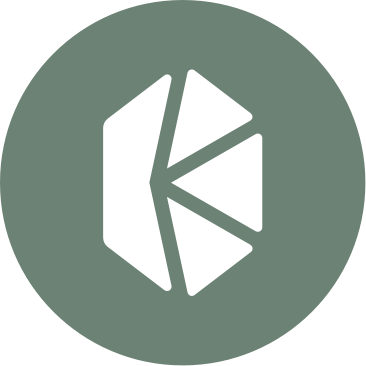 Kyber Network (KNC) $0,707961 USD (-15,10%)

DxChain Token (DX) $0,001540 USD (-3,76%)
All datas are from coinmarketcap.com
Evaluation of the situation on the world market
World stock exchanges report still falls.
[BTC / USD] In 2020 to present value: + 23%
Finally, Bitcoin is creating the necessary consolidation, and we have not seen any downfall of 3-5% per day in recent days. Yesterday we added to the growth of 3.12%. The situation looks better and I assume that under 8,000 USD Bitcoin will not get this week and investors will start getting on the train more and more. Today, the global market has also risen slightly, so today it has pushed the BTC a little higher. Of course, the situation is still critical.
The problem is that we can't mark Bitcoin as bullish until it creates high low. The point is that just as we grow a bit today, we get to a lower level in the downturn. If we want to break this unfavorable statistic, we would have to hit a bottom of around $ 8,600 in the next slump and bounce higher. Then you could talk about bull run. This week, analysts expect at least one attack on the nearest resistance at around $ 9,100.
[BCH / USD] In 2020 to present value: +62.16%
Bitcoin Cash bounced into the 9.5% pump yesterday. It is the largest of the top 10 coins by capitalization. Looking at the economic situation in the world, it is hardly surprising to see the downside on Bitcoin. The bull run ended for a short time and it seems investors are no longer sure about the rise in the price of BTC to halving. Bitcoin Cash has consolidated in its support zone in which we are currently (just like BTC). For Bitcoin it is $ 8,500 and for BCH we see support levels at $ 304-338.
 [ADA / USD] In 2020 to present value: + 62.16%
Cardano went through hardforkand will have a mainnet in early April. As we can see, it added to 7.76% yesterday. Reflection is likely to be quite strong, and in case of growth, Cardano will try to grow up as fast as possible. The graph shows the reflection of support at the values ​​of 0.0446 USD. We are currently at $ 0.049. The closest resistance will await us at 0.0515 and it seems that ADA could actually look at these values ​​this week. This would grow a little upwards, as we expect from Bitcoin.
Current prices
[coinlib-widget type=0 coinid=859 prefcoinid=1505 width=400 dark=0]
[coinlib-widget type=0 coinid=157 prefcoinid=1505 width=400 dark=0]
[coinlib-widget type=0 coinid=122882 prefcoinid=1505 width=400 dark=0]
Thank you for taking the time to review the market today.