Market overview 31.1| BTC, LTC, ZEC, BCH
3 min read
Bitcoin and the whole market: We are at this year's maximum! In today's market overview we look at BTC, LTC, ZEC, BCH. Bitcoin is making its way to $ 9,550. Litecoin wants to 70 USD. ZEC shows the way where BCH failed. BCH today 5 hours and 20 min – FAILURE.
At present, the cryptomarket has a total market value of $ 260 billion. We are at a new high in 2020! Bitcoin dominance: 66.2%.
The best growth yesterday was:

V Systems (VSYS) $0,044635 USD (30,52%)
VSYS was followed by :

KickToken (KICK) $0,000109 USD (27,20%)

Zcoin (XZC) $8,78 USD (26,99%)

iExec RLC (RLC) $0,672728 USD (16,37%)

Litecoin (LTC) $67,64 USD (11,85%)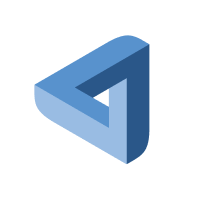 MaidSafeCoin (MAID) $0,122006 USD (10,62%)
All data are from coinmarketcap.com
[BTC / USD] In 2020 to the present value + 33.10%
Not only Bitcoin but also the whole market is at this year's maximum. We've added up to $ 10bn to the current $ 260bn since the last high. Bitcoin is currently at $ 9,480, in the resistance zone, we are looking for a peak at $ 9,550. Yesterday Bitcoin rather consolidated (+ 1.42%) and is preparing for the final phase of the cycle. In our opinion, growth will be possible to USD 9,550.
Lee tweeted that Bitcoin exceeded the 200-day moving average on January 27, which should be considered a "positive milestone" and reinforces his belief that 2020 should be a "big year" for Bitcoin. We wrote about it yesterday in Crypto News of the Day.
[LTC / USD] 2020 to the present value + 64.75%
The fifth best cryptocurrency of yesterday's growth, Litecoin, exploded in more than 11% of the pump in a few hours and growth continues. At the time of writing, we are at 77.4% and Litecoin has broken through strong resistance, currently seems to be heading for the closest resistance at 73 USD.
[ZEC / USD] vs [BCH / USD] miners, taxes and hardfork
ZEC in 2020 to present value + 138.23%
BCH in 2020 to present value + 90%
Where ZEC wins, BCH fails. Apparently you have received information about taxes on BCH. This is no longer the case, developers are afraid of boycotts and so no% will go as a mining tax. This tax is not a brilliant idea for example on ZEC it already works and unlike BCH community ZEC community praises it.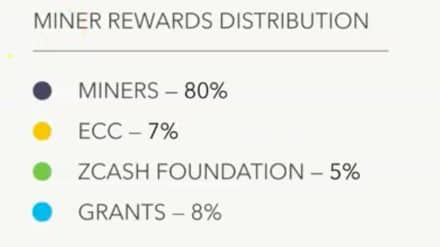 Up to 20% of the miners' profits goes back to ZEC for development. Unlike the BCH community, these% were voted by both the miners and the community. BCH was afraid of boycott and so there will be no tax. Yesterday ZEC added another 8% growth, while we see + 138% growth in 2020. The closest resistance to the ZEC is recorded at 77 USD.
Even BCH is not doing badly, when in 2020 he used FOMO at Bitcoin SV and promoted C. Wrigt. Total growth is + 90%. The closest resistance we see this year's peak at 405 USD. We tested the closest support at $ 353.
Yesterday we added 2.48% to the growth and we are at 394 USD, approaching this year's top at 405 USD, even without FOMO around C. Wright. Minor trouble was recorded by BCH yesterday, when it was down for 5 hours and 20 minutes and the miners could not extract a single block. These things do not happen often, in the past Bitcoin had these problems, but it does not happen anymore. Will we be in the near future hardfork on BCH? Speculation is starting to gain momentum again, and this will help BCH to grow. Hardfork is not yet confirmed, it is only my deduction.
Thank you for taking the time to analyze and review the market today.