Market overview 31.3.| Bitcoin and NASDAQ – A good start this week supported by the growth of the world market!
2 min read
Today, let's see how the beginning of the trading week for the cryptocurrency market and NASDAQ was opening. Bitcoin is again above $ 6,200.
Cryptocurrency market currently has a total market value of $ 177 billion. The decline from high in 2020 is $ 129 billion and bitcoin dominance is 65.5%.
The best growth yesterday was:

Streamr DATAcoin (DATA) $0,045412 USD (18,43%)

ICON (ICX) $0,210416 USD (13,24%)

Energi (NRG) $1,87 USD (12,42%)

Quant (QNT) $3,75 USD (9,94%)
The biggest drop was recorded:

Steem (STEEM) $0,165253 USD (-4,25%)

Status (SNT) $0,017715 USD (-1,51%)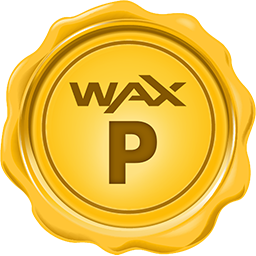 WAX (WAXP) $0,029423 USD (-1,44%)
All datas are from coinmarketcap.com
World markets yeterday
SP500: 2,59 %. NASDAQ: 3,47 %. OIL: -8,29 %. GOLD: -0,4 %. DOW J.: 2,24 %
The following chart shows Nasdaq's performance in 2020. The chart shows a loss of up to 30% since the high of 2020. This loss has now decreased as central banks began to release huge amounts of money to support the fight against the recession.
What we are most interested in is the Monday opening of the markets. As we can see on the chart, the beginning was very fast and investors entered the long with great conviction. This growth was only 1.5%, but during the day investors increased it to almost 3%. But it is still very careful from bulls. We see the closest resistance at $ 7,933.
[BTC / USD] In 2020 to present value: -10,45%
Bitcoin climbed again above $ 6,000 yesterday after falling to $ 5,850 this weekend. It is currently (at the time of writing) 6,340 USD. As we can see, the channel is still unchanged and the $ 5,800 support remains valid. Resistance is at $ 6,800-7,100 – not even this value does not change, so Bitcoin can go within this channel. It's good that the bulls calmed down. But if they fail to break resistance, there will be a big fall to $ 5,500.
Selected coins from top capitalization yesterday:

Bitcoin (BTC) $6 177,23 USD (4,04%)

Ethereum (ETH) $131,97 USD (2,93%)

XRP (XRP) $0,157134 USD (1,19%)

Bitcoin Cash (BCH) $212,02 USD (5,18%)

Litecoin (LTC) $38,40 USD (1,64%)
Current price
[crypto coins="BTC" columns="1″]