Market overview 7.2. | [BTC] + 1.06% Bitcoin almost on $ 10,000 [RLC] + 10.3% [TRX] + 14%
3 min read
In today's analysis we look at Bitcoin, Tron, iExec RLC. Yesterday Bitcoin momentarily got above 9,800 USD.
At present, the cryptomarket has a total market value of USD 275.08 billion. So yesterday we set a new high for 2020. Bitcoin yesterday added 1% on growth and it sent almost the entire market to green numbers. The total market this year grew by 42.2% to top values. BTC dominance declines to 64.3%.
The best growth yesterday was:

Ren (REN) $0,059573 USD (12,26%)
REN was followed by :

KickToken (KICK) $0,000153 USD (13,77%)

TRON (TRX) $0,022372 USD (10,65%)

iExec RLC (RLC) $0,770648 USD (10,34%)

BitTorrent (BTT) $0,000450 USD (10,08%)

Ravencoin (RVN) $0,034408 USD (9,90%)
The biggest loss from the top 100 Market Cap yesterday was: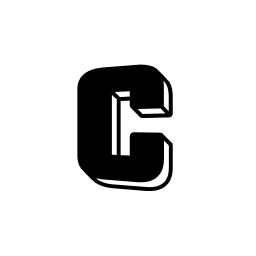 Centrality (CENNZ) $0,069693 USD (-13,20%)

Hedera Hashgraph (HBAR) $0,020799 USD (-7,34%)
All datas are from coinmarketcap.com
[BTC / USD] In 2020 to present value: +37.30%
The chart shows the pattern cup and handle, which in 2020 brought us an increase of almost 2,600 USD. Yesterday Bitcoin added a + 1% growth, many expected a slight decline, but it is not coming and instead we got to 9 812 USD. We also created a new high for 2020.
Last month Bitcoin gained up to 31% growth, and it is not declining this month either. All this bullish growth in 2020 is probably due to halving, which will reduce the rewards for the busy block from 12.5 to 6.25 BTC. Many analysts are expecting a sharp increase in Bitcoin value by reducing their rewards. Every halving, which takes place every four years, has so far dramatically increased the value of Bitcoin. 95 days left. Bulls will definitely want to hold support at $ 9,550 and bears will try to send it to the nearest support at $ 9,100, as you can see in the graph. But it can be assumed that after such a strong resistance will bulls want to guard 9 550 and not let the power bears to send it again under it. We see the closest resistance up to $ 10,300, where we are currently heading.
[TRX / USD] In 2020 to present value: +71.10%
Yesterday we got to TRON 14% pump, at the time of writing the article we dropped to + 10%. The whole pump was caused by lunch with Buffett, which was announced in 2019 and postponed several times. In addition to Justin Sun, Charlie Lee, the founder of Litecoin, was at lunch. Today, however, Litecoin added only 1.06% to the current 73 USD. We see the completion of the round bottom pattern on the TRX / USD pair and are currently at $ 0.0223. At present, we see values ​​in resistance and, as the fund has cooled down, it is probably a decline from the present value.
[RLC / USD] In 2020 to present value: +94.62%
iExec claims to have developed the first decentralized market for cloud computing resources. Blockchain technology is used to organize a market network where users can monetize their computing power, applications and data sets. By providing on-demand access to cloud computing resources, iExec is reportedly able to support IT-intensive applications in areas such as AI, Big Data, Healthcare, FinTech.
iExec believes its strength lies in trusted off-chain computing. It is a member of the Trusted Compute Working Group of the Ethereum Enterprise Alliance. Working with Intel to release a "trusted computational" blockchain solution (TEE with Intel SGX). Other iExec associates include Alibaba Cloud, IBM, Genesis Cloud, EDF, EEA and Ubisoft. iExec was one of the contributors to the Trusted Compute Framework (Hyperledger Avalon) along with Microsoft, Intel, ConsenSys, Envision, PegaSys and Kaleido.
Thank you for taking the time to analyze today.