Market Overview 7.3.|[BTC] -0.29% [ETH] +2.44% – Important values for next days, will we continue to grow?
2 min read
Bitcoin dropped slightly, but it's nothing big. The market was divided into 2 camps, where one talks about massive growth and the other talks about a slump.
Crypto markets currently has a total market value of $ 260 billion. The decline from high in 2020 is $ 46 billion and bitcoin dominance is 63.5%.
The best growth yesterday was:

Hedera Hashgraph (HBAR) $0,054205 USD (25,75%)
HBAR was followed by: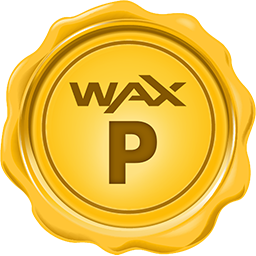 WAX (WAXP) $0,058813 USD (24,22%)

Waves (WAVES) $1,34 USD (8,48%)

WaykiChain (WICC) $0,253755 USD (8,12%)

Zilliqa (ZIL) $0,006847 USD (8,98%)
The biggest drop was recorded:

Synthetix Network Token (SNX) $0,668359 USD (-13,19%)

iExec RLC (RLC) $0,597773 USD (-8,32%)

Matic Network (MATIC) $0,025085 USD (-7,99%)

ABBC Coin (ABBC) $0,124220 USD (-5,95%)
All datas are from coinmarketcap.com
World markets yeterday
SAP 500: -3,39%
DOW J.: -3,58%
NASDAQ: -3%
GOLD: +0,89%
[BTC / USD] In 2020 to present value: + 25%
Bitcoin is currently above $ 9,000, where support is currently available. This support must be maintained by the bulls if they want to continue their journey northwards. The path to growth will be opened to $ 9,500, where we see the closest resistance. The resistance at 9,500 is really strong, as we saw in the previous month. At the same time, this area will represent $ 1,000 growth since the last fall to $ 8,500.
[ETH / USD] In 2020 to present value: + 82%
Let's see how Ethereum was doing yesterday. We added 2% to the growth yesterday and we will show the most important ones in the graph. Like Bitcoin, Ethereum stopped its slump and bounced off the support we had drawn at $ 216. We are currently moving at $ 245 and soon (according to our analysts) there could be more movement in the candle. The graph indicates that this could be upwards. Bitcoin could reach $ 9,500 next week, and Ethereum could reach $ 249, where we see the shortest resistance.
Current prices
[coinlib-widget type=0 coinid=859 prefcoinid=1505 width=400 dark=0]
[coinlib-widget type=0 coinid=145 prefcoinid=1505 width=400 dark=0]