Market overview – These are the top altcoins of the day
2 min read
Bitcoin (BTC) has been trading above the key $17,000 mark since last night after weeks of sideways movement. The gratifying price jump has also caused green, sometimes double-digit numbers in the Altcoin sector. Buoyed by hopes of recovery in the new year, some investors appear to be venturing out. Of course, there can still be no talk of an all-time high. But the prices of some altcoins are reminiscent of bullish times. Most notable outlier of the day: Zilliqa. The token shot up almost 50 percent overnight. Otherwise, many smart contract platforms in the top 20 are also making big profits. These include Cardano (ADA), Solana (SOL) and Cosmos (ATOM).
Cardano (ADA): Important brand recaptured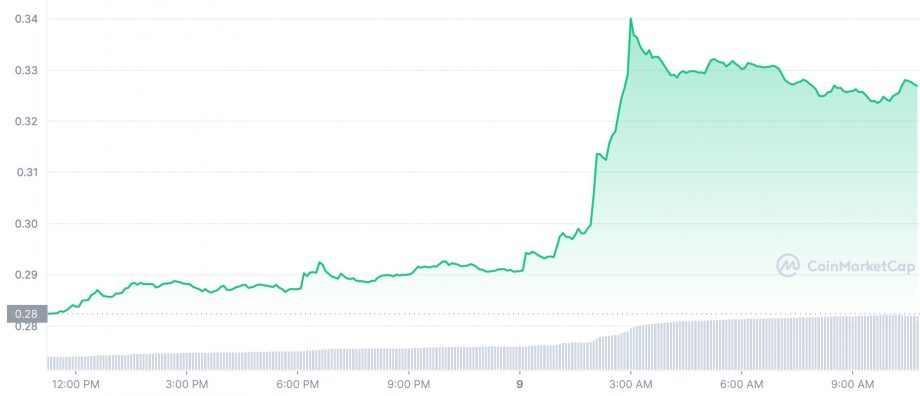 Cardano surged more than 15 percent overnight and regained the key $0.3 mark today. Just last week it looked as if ADA would lose its place in the top 10 ranking by market capitalization, which has been secure for years.
But Cardano was able to consolidate somewhat with the recent price jump and remains one of the strongest smart contract blockchains in the sector together with Ethereum (ETH), Binance (BNB) and Polygon (MATIC). For a few days now, the coin has again been ahead of Dogecoin (DOGE) in the ranking. Next, is ADA going back to the 50 cent mark?
Solana (SOL): Top 10 within reach again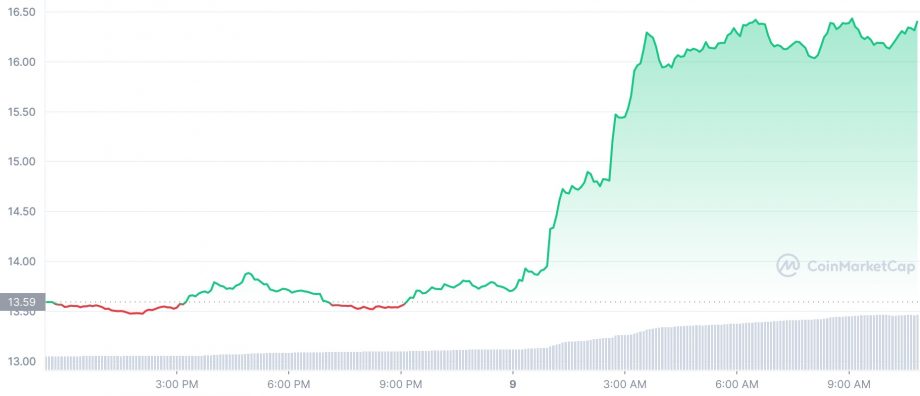 Only one spot separates Solana from re-entering the crypto top 10 after the recent rebound. For this, SOL only has to get past Polygon – the blockchain, which was recently able to poach important NFT series from the stricken project.
Fueled by the launch of a new memecoin on Solana, the coin continued to extend its recovery. Investor confidence appears to have been restored somewhat, at least temporarily. Solana's token has risen more than 20 percent in 24 hours to $16. During the week it is even more than 50 percent. SOL is still a long way from its all-time high, but today's jump in price gives hope for a better year.
Cosmos (ATOM): Intergalactic again soon?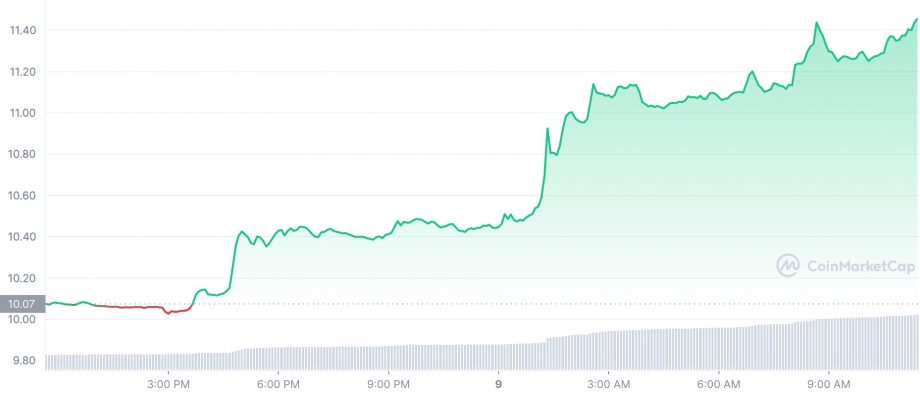 ATOM is also up 13 percent overnight to trade at just over $11. For the time being, the "Internet of Blockchains" has retained its almost permanent place in the top 20.
ATOM price could now approach the important $15.5 mark. There the coin was able to hold up solidly shortly before the FTX collapse. Getting there would mean a price increase of 30 percent. After today's rally in the altcoin sector, at least not quite as far-fetched as it was a few weeks ago.