Market Roundup: BTC Tests $59,000 as BNB Breaks $300
3 min read
BTC continues to strengthen this week as it tests $59,000. ETH has also managed to continue pushing upwards as it looks to test the previous all-time high. Binance coin also benefited from the bull market as it broke $300.
BTC managed to continue its bullish momentum for a fourth straight day. The likelihood of BTC pumping over the weekend, a Monday and Tuesday, is not a common sight. However, the cryptocurrency appears to be recovering from the previous week's slump in price.
BTC could quite easily test the all-time high once again if the momentum continues. BTC currently sits a mere 6% from the previous all-time high of $61,800. It is worth noting that BTC has gained nearly 10% in price over the past four days.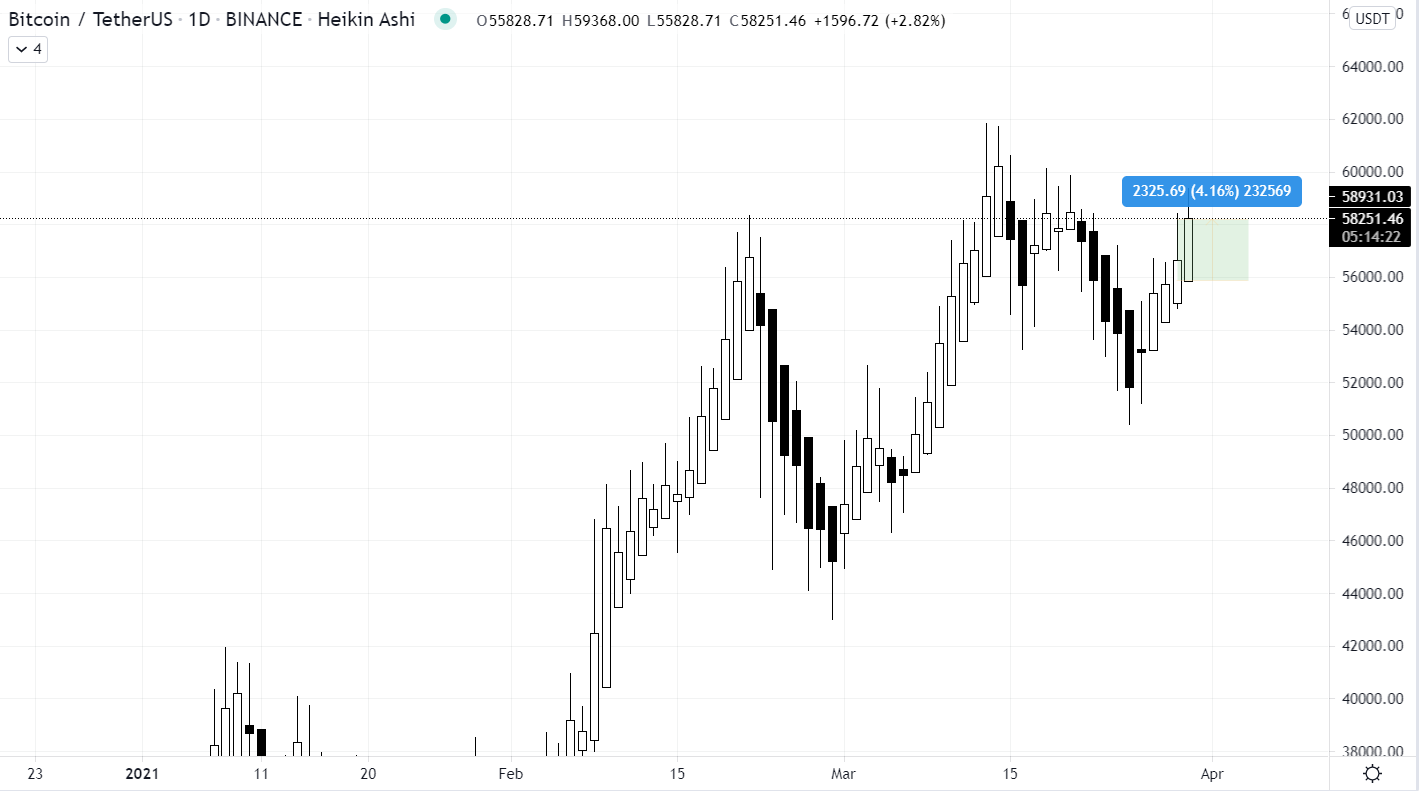 Binance Coin Impresses With 10% Gain
Binance coin saw a massive 10% gain in price on Tuesday. The bullish bias pushed the coin to over $300. At the same time, BNB is still over $30 off from its previous all-time high. The market appears to be highly bullish and could likely push BNB past its previous all-time high. The token is currently up over 660% in 2021 alone.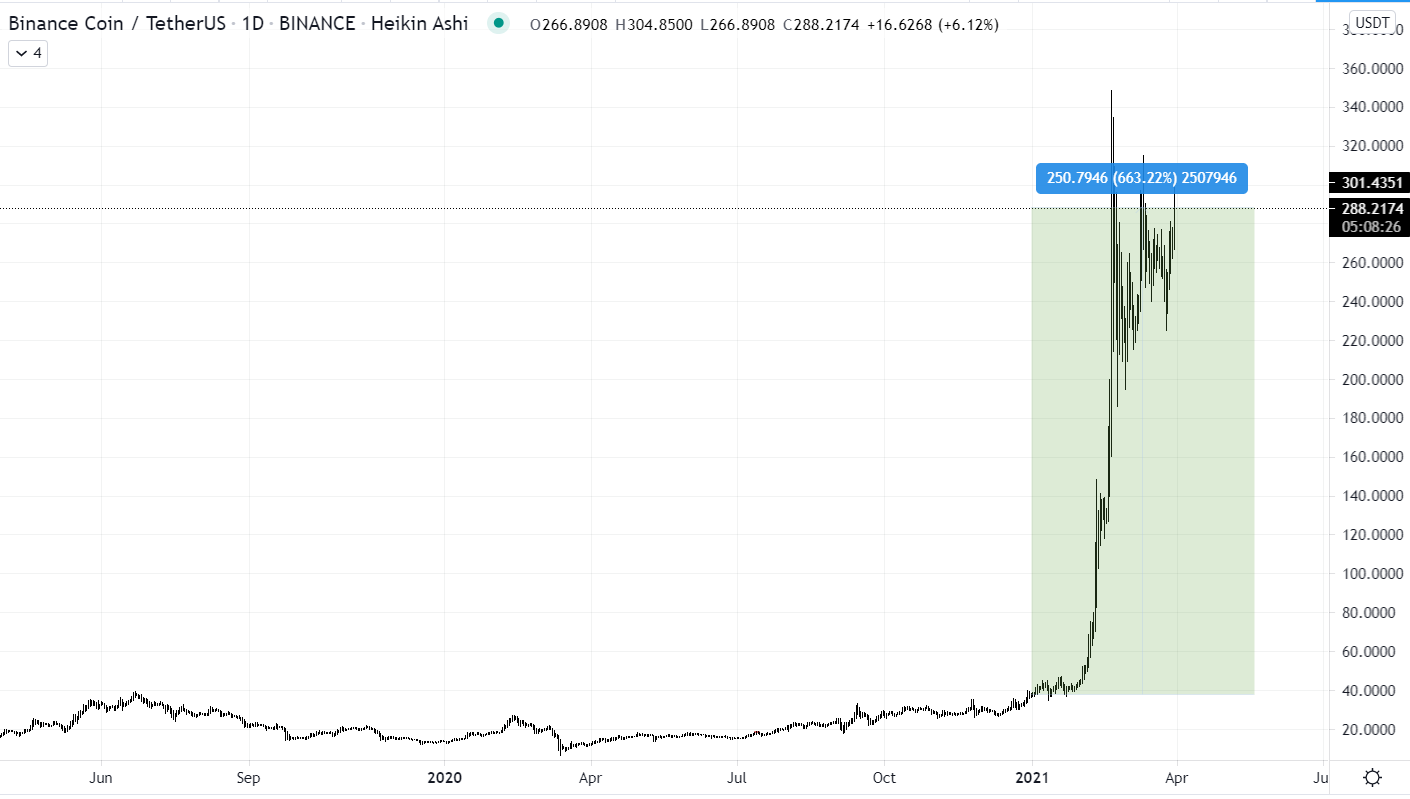 BNB appears to be leading the majors in price gains on Tuesday, with traders expecting more upside movement from the token. 
Top 100 Biggest Gainers and Losers
While the market appears to be very bullish with BTC rallying, some of the top 100 took negative price hits on Tuesday. The biggest loser on Tuesday sees Bitmax Token (BTMX) drop 15%. The token recently had a strong run-up to $2 before the price correction began to occur.
The price of BTMX has since declined dramatically. The asset's price is now down 5% over the last week. MATIC also saw an 8% decline in price. However, the token has gained substantially over the last few weeks.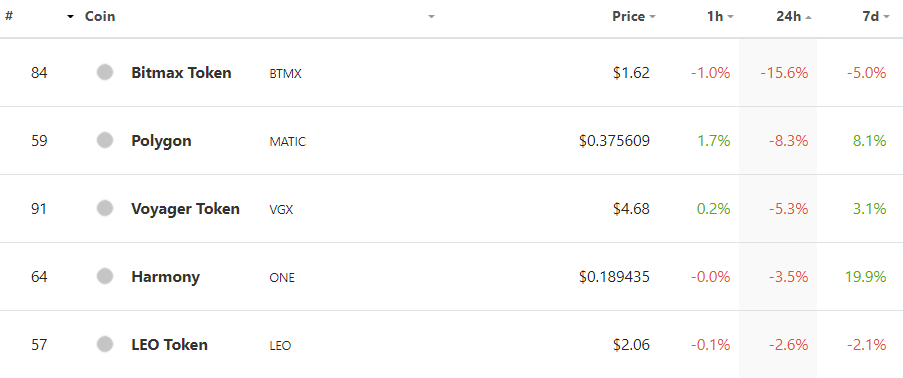 Holo (HOT) takes the top stop on Tuesday as the top 100 biggest gainers. HOT has jumped a further 35% totaling a 130% gain over the past week. The impressive run for DENT continues as the project only broke into the top 100 last week. No surging into the top 80, DENT had an additional 32% price increase.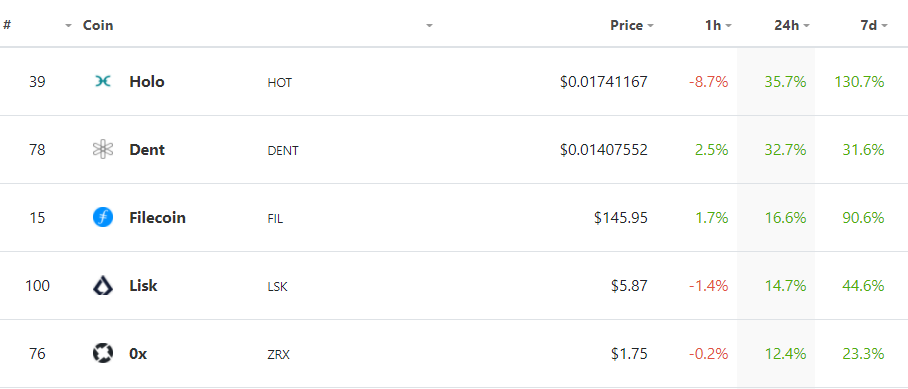 80% of the top 100 enjoyed gains on Tuesday. With the number of top 100 coins totaling over $1 billion in market capitalization now reaching 93. 
The total market capitalization reached $1.8 trillion once again. The market capitalization is now not far off the all-time high for the market. BTC's market cap is currently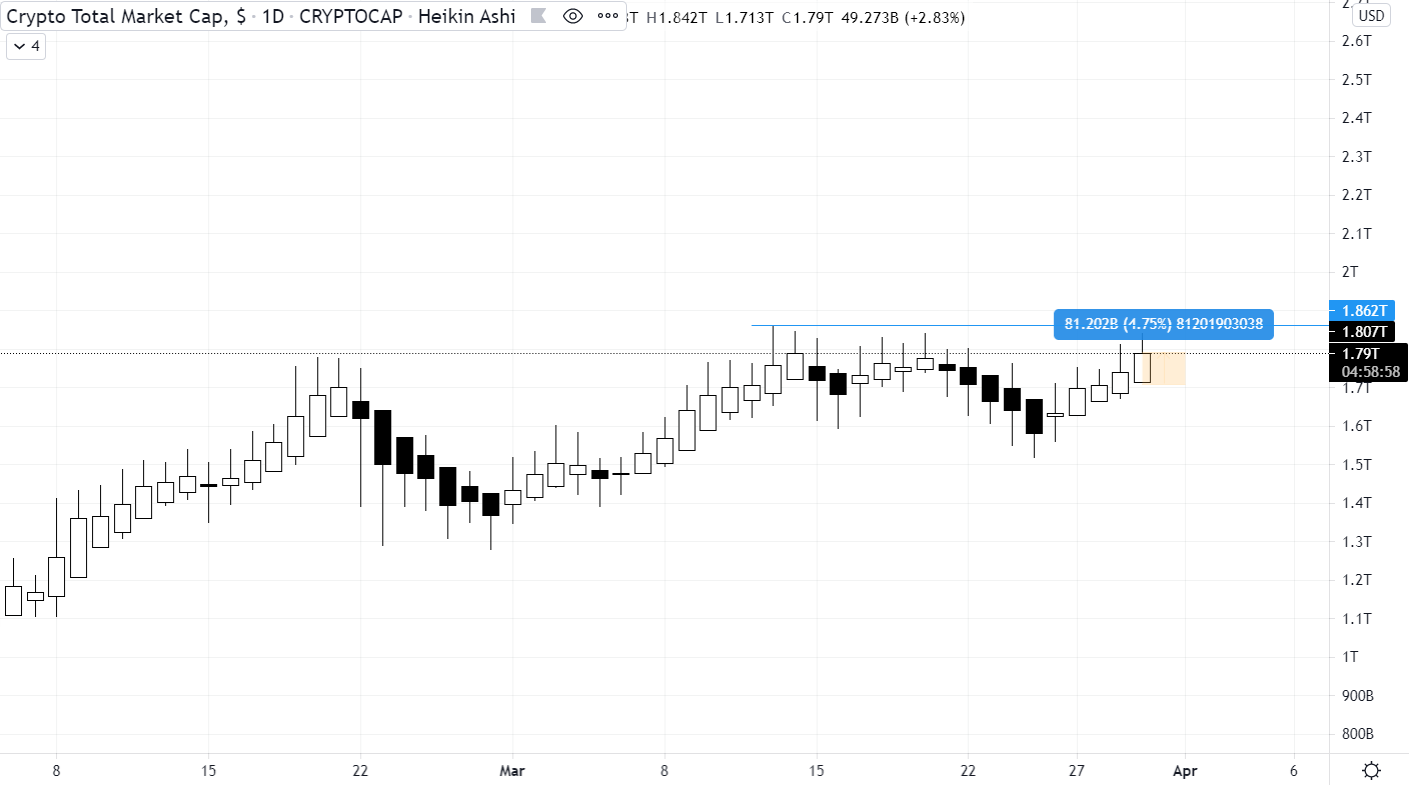 What remains evident is that the market is looking extremely bullish. The total market cap, the price of BTC, and altcoins all look very positive in the coming weeks. It is not unlikely that BTC, ETH, and market capitalization see new highs in April. 
The post Market Roundup: BTC Tests $59,000 as BNB Breaks $300 appeared first on BeInCrypto.