Metal Coin Surges 250% On Licensing News
2 min read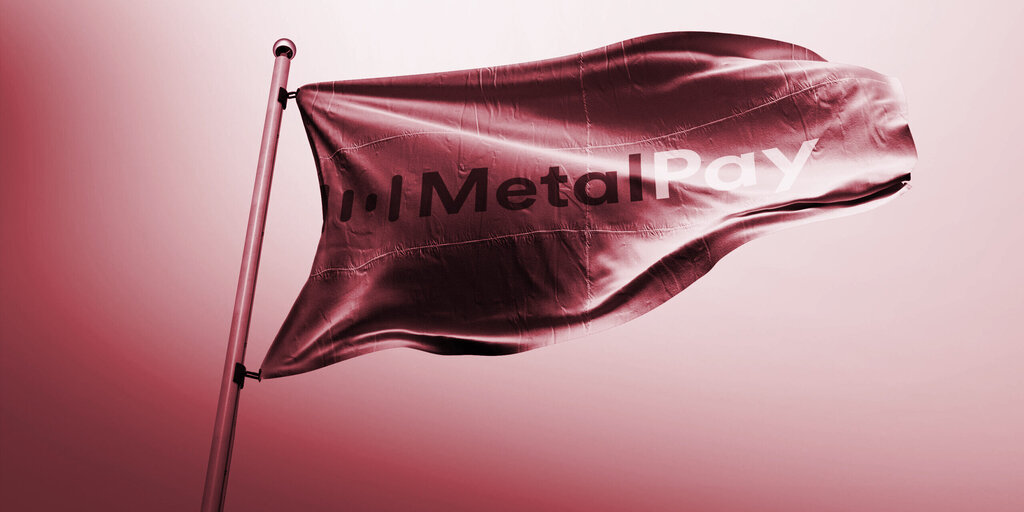 Metal Coin (MTL), the cryptocurrency of the US-based peer-to-peer (P2P) payments platform Metal Pay, saw a big spike in trading on Monday, after the startup announced it had gained a money transmitter license from the US state of Washington. 
Metal Pay called the licensing win a "big moment" in a blog post announcing its success. It explained that "the specific regulatory challenges at play in the state of Washington" had made it impossible for the platform to operate there. The platform aims to simplify sending and receiving money, and offers free and instant transactions on BTC, MTL, and XPR.
MTL, which had been trading at around the $2 mark, rose sharply after the news, reaching over $7, and is currently trading at around $6.9.
But the thumbs-up from Washington could also be taken as a positive signal for the startup's banking aspirations. 
In February, Metal Pay filed for a national bank charter with the Office of the Comptroller of the Currency (OCC). 
It's not the first crypto startup todo so; Visa-backed digital asset platform Anchorage was granted the first federal charter by the OCC in January, paving the way for the integration of cryptoassets into the mainstream economy.
"There's never been a higher watermark than a federally chartered bank," Anchorage cofounder and president Diogo Monica told Decrypt at the time.
Crypto startups Paxos and BitPay have also submitted charter applications.
But Metal Pay plans to go further and has submitted a first-of-its-kind application, which would ensure that its cash deposits were insured by the Federal Deposit Insurance Corporation (FDIC). A decision is expected within three months. 
Hello, Washington!

We're thrilled to announce that we've earned a Money Transmitter License for the state of Washington.
People from Seattle to Spokane can now experience the Metal Pay difference!
Download Metal Pay today and see what you've been missing.https://t.co/6xsFaZjMAO

— Metal Pay (@metalpaysme) March 29, 2021
A successful outcome would take the five-year-old startup beyond its former heyday in September 2018, when MTL was worth over $14. And Metal Pay has picked an impressive-sounding name for its venture: "The First Blockchain Bank and Trust, N.A."