Metaverse memecoin jumps 3,000% in 24 hours; is it worth investing?
2 min read
A newly released metaverse token has fired nearly 3,000% in a 24-hour period, jumping from $0.00030 to the current $0.00911.
The top of $0.0133 was reached this Thursday morning (30), the day after listing on CoinMarketCap.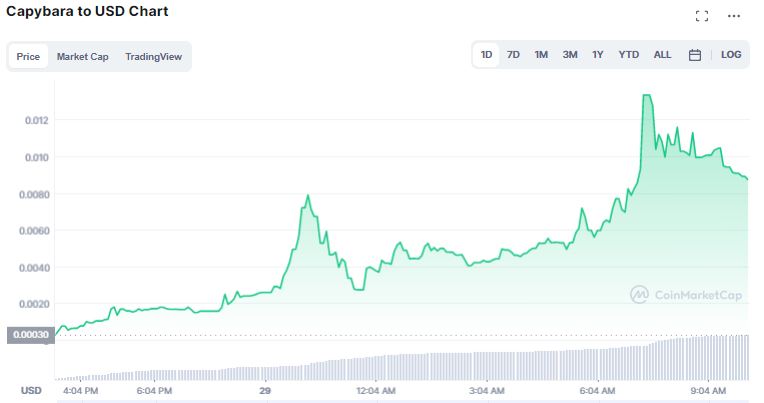 Capybara (CAPY)
The crypto asset in question is called Capybara (CAPY) and was built on the blockchain Solana. According to information about the project, the idea is that the token is a "community experiment".
According to the website, the funds raised from the tokens will be used to build the Capybara World metaverse game. It is a "Play for Fun and Have Fun to Win" game.
In practice, the digital asset can be used to participate in community activities, to pay in-game fees and to earn rewards.
As stated in the roadmap of the project, the next stage of development includes the release of non-fungible tokens (NFTs). In stage three, the team intends to start the development of a metaverse game, to be launched in stage four.
The website does not inform, however, the duration of each stage, nor the dates.
The team is currently in the first stage, which includes reaching a market cap of $50 million and listing the native token on a centralized exchange.
At time of writing, Capybara's market value is $145,000, according to information from CoinMarketCap.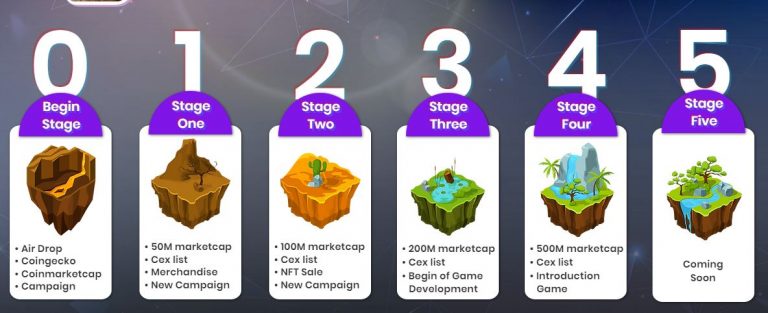 Risky project?
Many new projects use concepts like DeFi, metaverse and memecoin as bait to create crypto asset and then take a hit on investors. But is this the case for Capybara?
According to analyst Paul Brabus, there are reservations to be made about the project.
"The first red flag is the lack of a white paper that clearly describes the project's vision. The only documentation I could find is the roadmap that briefly describes the project plans."
Brabus also noted that the trading volume is relatively low, at just US$117,000. But he pondered that the low turnover is typical of a recently launched project.
"Also, part of the low volume is due to the fact that CAPY is only available for purchase on Raydium and Dexlab. And not a more popular DEX like PancakeSwap," he added.
On the other hand, Brabus said that in favor of CAPY is the fact that the site is of high quality design and is built in Solana.
Finally, Brabus warned that investing in this project, whose team is anonymous, can be quite risky. He specifically warned of the blow known as rug pull.
In this scam, the developers push the project forward and then disappear with the investors' money:
"If you are looking for a high risk, high reward project with a low market value, CAPY might be a good choice. Remember it's a gamble. After all, the team is anonymous and can easily pull the plug on the project."