MicroStrategy Stock Spikes Following Another Big Bet on BTC
3 min read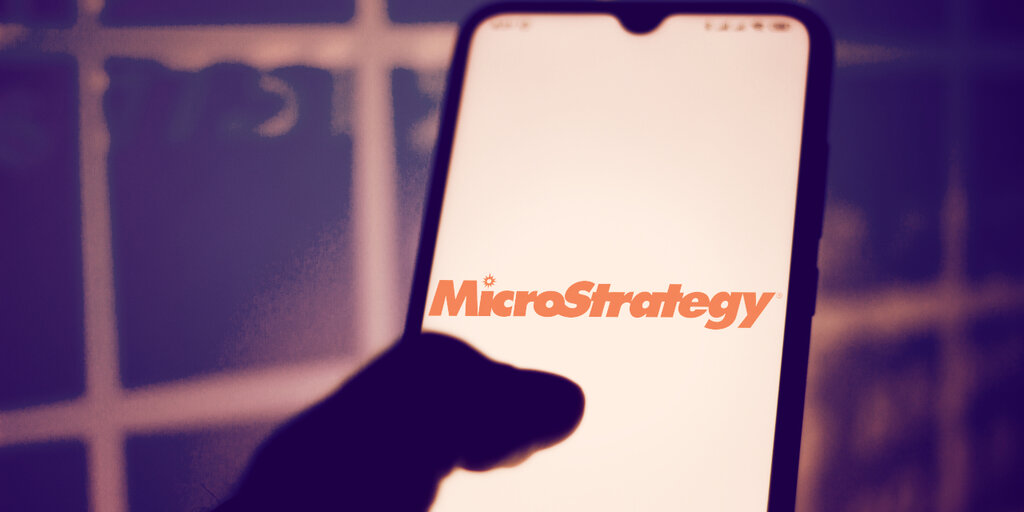 Tech company MicroStrategy today announced another BTC investment—bringing its "digital gold" fortune to over $5.4 billion. 
The cloud software company, which arguably is one of the key reasons for BTC's phenomenal bull run, said it had pumped $15 million-worth of cash into the digital asset, buying an extra 253 Bitcoins. 
Following the announcement, MicroStrategy's stock (MSTR) also pumped and is today up 3.33%, according to Bloomberg data. 
Last week, global financial services firm BTIG said MicroStrategy was worth investing in due to its bullish stance on crypto. Analysts at BTIG believe BTC's price could hit $95,000 by 2022. And what's good for BTC is good for MSTR, says the firm. "[W]e believe who invests in the stock should do so understanding that their investment is highly correlated with the price of BTC," the BTIG analyst said.
But not everyone agrees with this assessment. Last December, analysts at Citi downgraded MSTR stock to "sell" based on the same logic—the firm's investments in BTC. (This was at a time, however, when BTC's price was still just above $23,000.) Last month, the company's stock dropped nearly 20% in a matter of days following reports of MicroStrategy executives and directors selling off millions in shares.
MicroStrategy CEO Michael Saylor wrote on Twitter that the firm now holds 91,579 Bitcoins bought for $2.226 billion at an average price of $24,311 per BTC—meaning the company's investment is up 144%.
MicroStrategy has purchased an additional ~253 bitcoins for $15.0 million in cash at an average price of ~$59,339 per #BTC. As of 4/5/2021, we #hodl ~91,579 bitcoins acquired for ~$2.226 billion at an average price of ~$24,311 per BTC. $MSTRhttps://t.co/OMQMhA85xw

— Michael Saylor (@michael_saylor) April 5, 2021
MicroStrategy helped kick-start BTC's price surge last year by investing $250 million in the currency in August. Saylor at the time claimed BTC was "a dependable store of value and an attractive investment asset with more long-term appreciation potential than holding cash." 
The company then plugged another $175 million in the currency one month later. MicroStrategy has continued accumulating more and more BTC since then.
All the while, Saylor has consistently sung BTC's praises and described it as a "safe haven asset," likening it to "digital gold." His company, which provides mobile software and cloud-based services to other businesses, has also continued to buy up the coin. 
"BTC is the world's first engineered safe haven asset," he said in a December CNBC interview. "BTC is engineered, synthetic, pharmaceutical-grade gold." 
Saylor's argument is that cash is subject to depreciation so companies holding a lot of US dollars should switch to an alternative asset with high returns. BTC, which is up an average of 200% each year since 2013, is that asset, the CEO believes. 
Other big firms have followed Saylor's advice: payments company Square has invested $220 million in the currency in the past year, and Elon Musk's car company, Tesla, made a $1.5 billion BTC buy in February.
The views and opinions expressed by the author are for informational purposes only and do not constitute financial, investment, or other advice.